Place Your Brand Where the HCP Is Prescribing: The EHR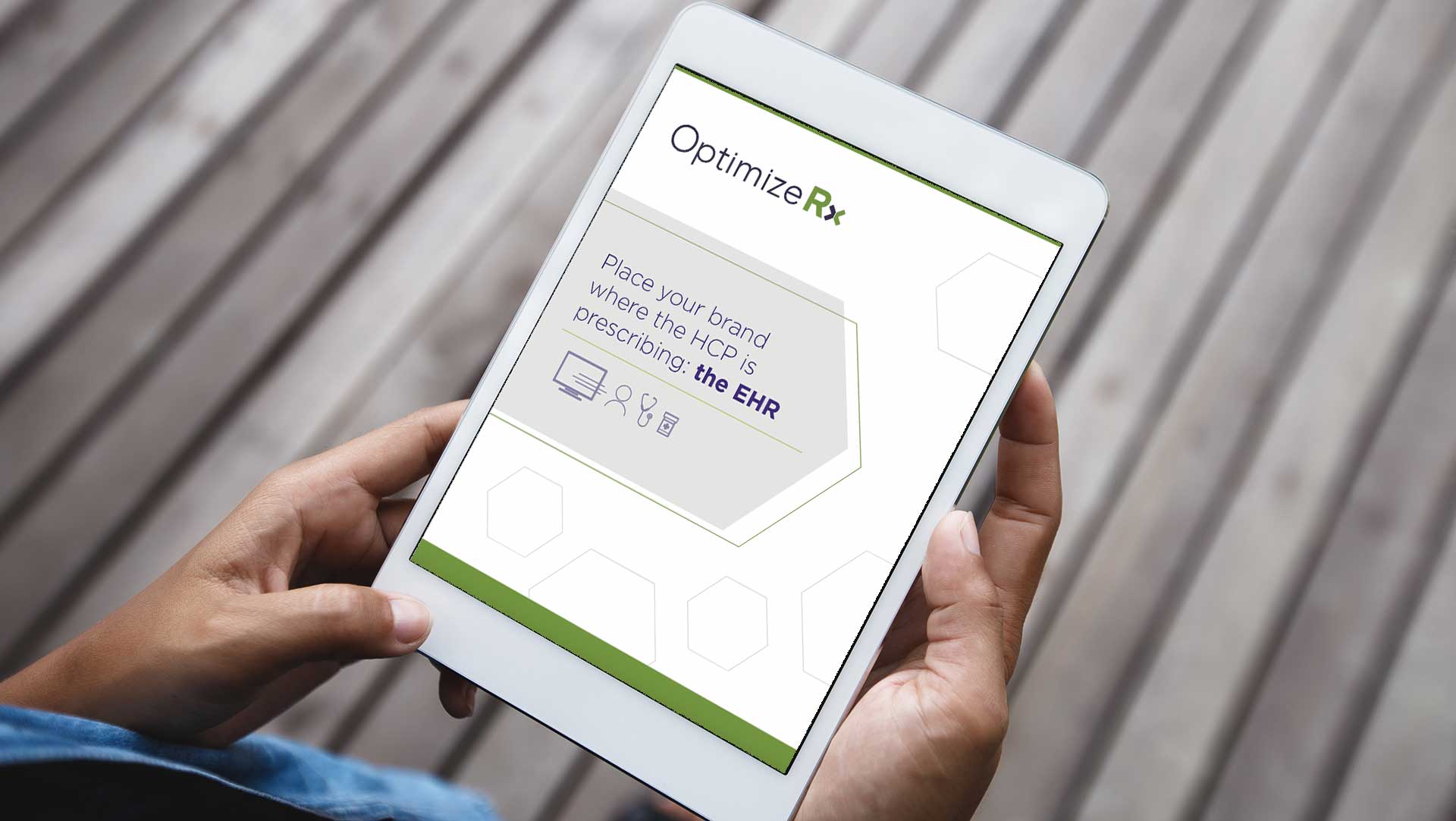 Place Your Brand Where the HCP Is Prescribing: The EHR
The growth of EHR and ePrescribing platforms has forever changed how a physician spends their day. The Pharma sales environment is changing, and EHRs are now the Provider's dominant channel. Is your brand engaging HCPs in their workflow, where they spend most of their time?
• The EHR has become the top digital resource used by HCP prescribers
• Traditional promotional channels, such as field sales teams and online marketing, are becoming less effective as physicians are shifting their attention to digital channels integrated into the EHR
• Point-of-care prescription solutions are delivering promotions, such as co-pay programs, where physicians want them—in the EHR
• Integrating Pharma Brand copay financial messaging into the EHR has also been highly effective at increasing awareness and growing total prescription (TRX) lift rate (in fact, leading pharma manufacturers have experienced ROI results ranging from 300% to 1200%)
• OptimizeRx is the new and proven way to execute your voucher and co-pay assistance programs. Our growing network of over 500,000 prescribing healthcare providers gives you unequaled access to your market, while our simple user experience means that your patient support program gets used.
• This White paper discusses the myriad of benefits for Pharma brands to integrate financial messaging copay programs into the EHRs