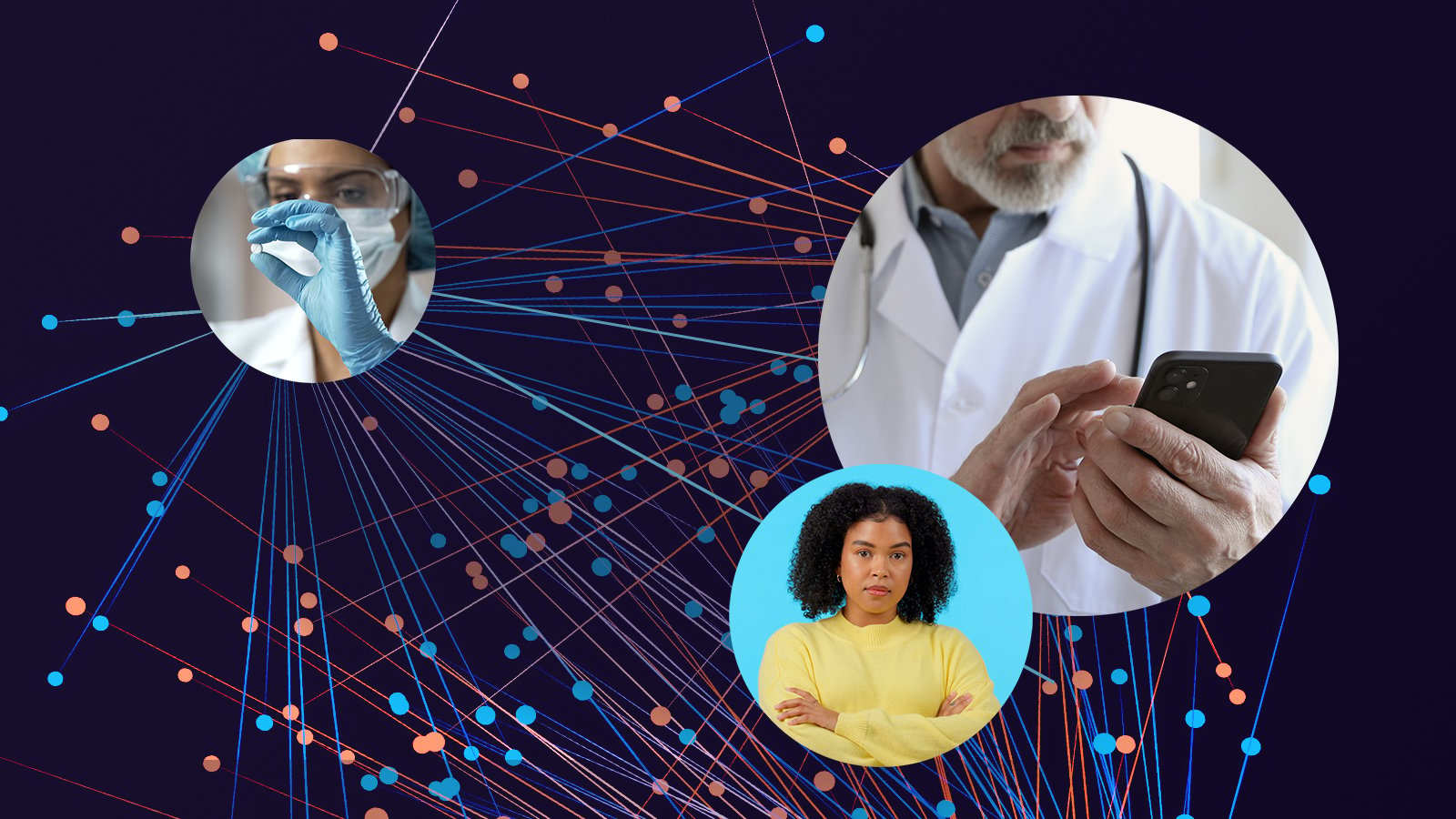 Despite life sciences manufacturers' considerable planning and investment in HCP engagement programs, too often their message falls short of reaching their target audience. And that means brand-eligible patients with lifetime value remain hidden to manufacturers, so better clinical outcomes and higher quality of life remain out of reach for those patients. But why?
When HCP engagement campaigns fall short of their promise, it's often because they're reaching physicians outside of the moments when they're actively treating your eligible patient, which means they can't take immediate action – no matter how compelling the information may be.
Dynamic audience activation offers a better approach: prioritizing audience targeting and executing against it to meet brand needs, but in a way that's more proactive than most current HCP targeting strategies. AI models and machine learning now make it possible to identify complex patient profiles with more precision and accuracy and to predict when eligible patients are nearing clinical milestones.
How Your Audiences Get Missed

First let's clarify what dynamic audience activation isn't: HCP targeting through a high volume of impressions in multiple channels. Even if those ads happen to be seen by some of the "right" HCPs, they're seeing brand information during less optimal moments, when it's not actionable.
Dynamic audience activation also isn't an EHR "multi trigger" program that uses combined data triggers, native to the EMR, to align brand information with specific patient profiles. Ironically, these programs tend to decrease the number of viable opportunities and deliver fewer overall opportunities to engage. This approach is well suited for brands looking to deliver information at a single, precise, moment in time, but doesn't allow for message reinforcement, nor control of the viewer who sees it (i.e., your audience).
Finally, dynamic audience activation is more than AI-driven HCP engagement campaigns that rely heavily on historic physician-level data (PLD). Dynamic audience activation is patient centric, elevating patient audience qualification criteria in its AI modeling for more effective campaigns that would miss patients not aligned with current physician behaviors or who fall through the PLD cracks.

Breaking Down Dynamic Audience Activation

So what is dynamic audience activation? If we break down each component, it's easy to see why it's critical in building a better next-best-action strategy:
Dynamic

– understanding and addressing the fact that patients are living beings and their chronic conditions or potential conditions are inherently dynamic – not static. They evolve, and their journey rarely follows a planned straight line with hard starts and stops. Accordingly, their HCPs' treatment decisions and information needs are also changing – especially as they treat increasing numbers of patients. This means marketers must ensure real-time, reliable patient data and qualification criteria are used to train robust AI-models on eligibility, to identify the optimal times and frequency to engage HCPs.
Audience

– prioritizing HCPs based on their patient populations is the best driver of the script conversions and new patient starts that grow brand volume. This is not about planning an audience profile or persona or defining the ideal patient, but executing against that profile in a way that delivers the most impact. Without precision identification of complex patient profiles (and their corresponding care team), today's AI and digital tools and technologies cannot be leveraged to full potential. Many will miss their mark.
Activation

– delivering patient-contextual information to HCPs at key points in time by

activating

audiences within specific care or relevance windows. Linking communications to real-time HCP needs and patient flows is dramatically more effective than static audiences simply

viewing

brand information or even receiving targeted EHR messages about a patient that might or might not be present.
Our belief that everything starts with a real patient audience, is why we enhanced our proprietary, omnichannel messaging platform with an embedded AI engine. In fact, we even named it the Dynamic Audience Activation Platform (DAAP) for its ability to identify lists of HCPs with eligible patient inflow, predict patient milestones and concentrate highly relevant, valuable brand information during key "care windows" in real time.
DAAP is the only solution that effectively builds next-best-action programs that deliver more script impact for an investment that's comparable to what brands might make in other, less effective approaches.
Want to learn how DAAP can transform your marketing results? Set up a time to talk with us!
---