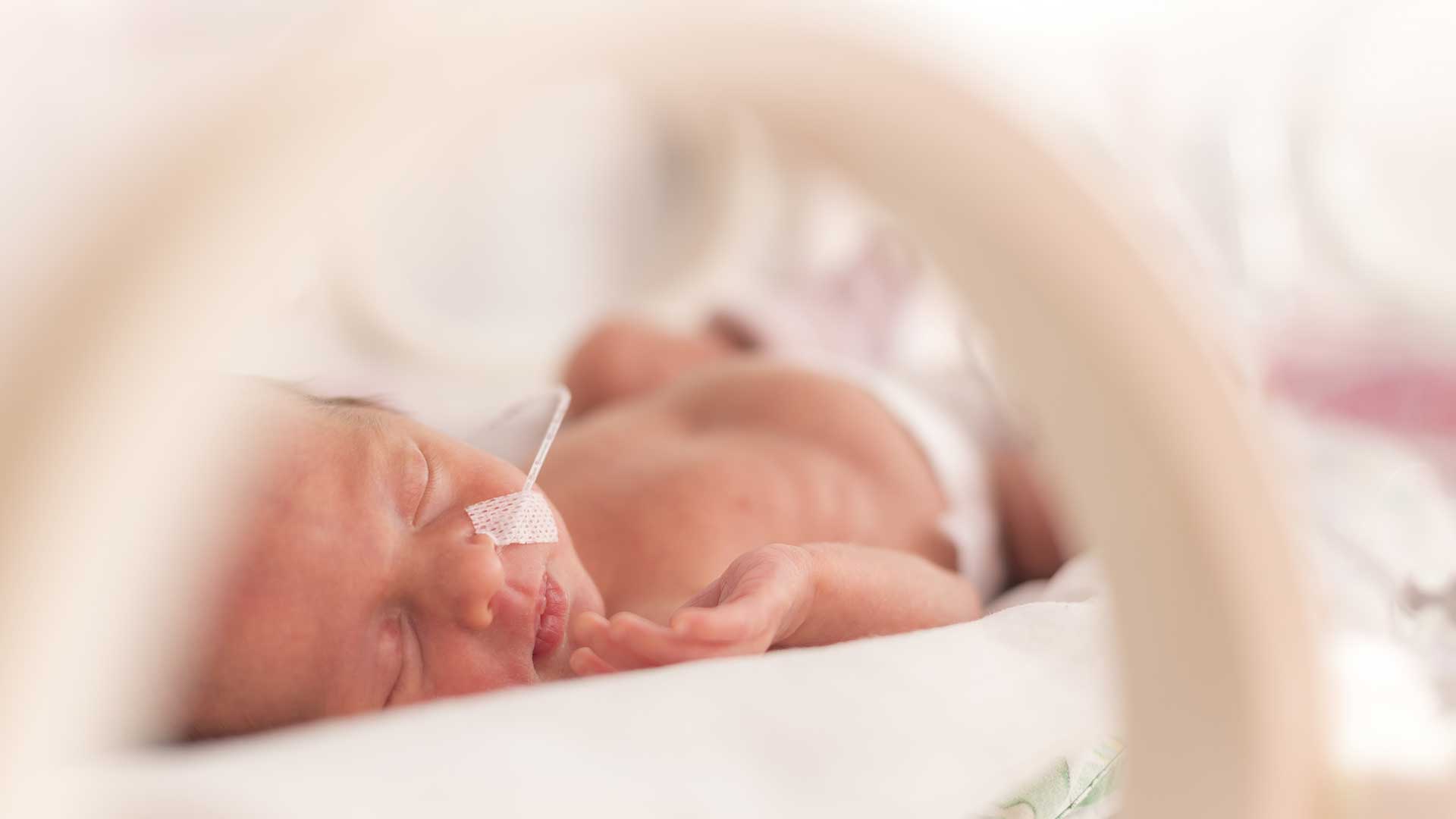 An astounding 7,000 rare and orphan diseases affect more than 30 million people in the United States alone1. Rare diseases are classified as any disease that affects less than 200,000 people1. Orphan diseases, including rare diseases, are defined as neglected conditions whose treatments are often not considered profitable due to their cost to develop and limited patient population2. To put these numbers into perspective, nearly 2 million Americans are diagnosed with cancer each year3.
Progress in Drug Development and Approvals

Rare diseases tend to be chronic, and many are life-threatening. In addition, these patients often have few or no options available. In fact, more than 90% of rare diseases currently have no treatment5. Drug discovery and development for these diseases is challenging due to their scientific and biologic complexity, as well as inherently small patient populations and requirements to meet clinical trial enrollment thresholds for efficacy and safety.
The United States Congress passed the Orphan Drug Act in 1983 to stimulate the development of drugs for rare diseases. Since then, more than 770 such medicines have been approved by the FDA. In 2020, 31 of 53, or 58%, novel FDA drug approvals were orphan-designated products (fda.gov). Manufacturers continue to invest in rare and orphan diseases, with spending comprising 11% of the $518 billion in drug spending in the US in 2019, up from 7% in 20134. This investment in the rare and orphan space by manufacturers, combined with innovations in science and technology, has contributed to the rise in approval and use of specialty medications overall.
Notable Novel Drug Therapy Approvals in 2020

The 31 novel rare and orphan disease drugs approved in 2020 spanned therapeutic areas including infectious disease, neurology, autoimmune and inflammatory disease, endocrine disease, and cancers, in addition to other rare diseases6. Among these new treatments, several are particularly noteworthy, providing treatments for previously untreatable disease, incorporating cutting-edge drug development technologies, and vastly improving the treatment experience for patients over prior standard-of-care:
Evrysdi (risdiplam) treats patients two months of age and older with spinal muscular atrophy. This often fatal genetic disease affects muscle strength and movement. This is the third FDA-approved therapy for SMA, but the only one approved that is taken orally7.
Lampit (nifurtimox) received accelerated approval as the first FDA-approved therapy to treat pediatric patients with Chagas disease younger than two years of age. Chagas disease is a rare parasitic disease which, if left untreated, can cause congestive heart failure7.
Orladeyo (berotralstat) treats patients with hereditary angioedema a rare disorder characterized by recurrent episodes of severe swelling (angioedema)7.
In addition, Veklury (remdesivir) was approved for use in the treatment of adult and pediatric patients 12 years of age and older with COVID-19 as part of the FDA's Coronavirus Treatment Acceleration Program7. The program uses every available method to move new treatments to patients as quickly as possible, while at the same time finding out whether they are helpful or harmful8.
Notably, in oncology, the first cell-based gene therapy was approved for the treatment of multiple myeloma: Abecma (idecabtagene vicleucel). Multiple myeloma is an uncommon type of blood cancer in which abnormal plasma cells build up in the bone marrow and form tumors in many bones of the body. This break-through therapy genetically modifies a patient's own T-cells to include a new gene that facilitates targeting and killing myeloma cells. Once the cells are modified, they are infused back into the patient to fight the cancer9.
These advancements in therapy clearly illustrate the importance of continuing to invest in research and development, as well as technology, to develop innovative treatments to previously un-treatable disease.
Access and Affordability

Access and affordability to specialty medications like those used to treat rare and orphan disease continues to be a challenge for healthcare providers (HCPs) and patients. This increasing use of specialty drugs in the United States has exposed unique barriers to prescription distribution and fulfillment. Complicated healthcare delivery workflows result in hurdles that significantly impact a provider's ability to readily prescribe a specific therapy based on their clinical decision, and for patients to receive that therapy.
Complicated healthcare delivery workflows result in hurdles that significantly impact a provider's ability to readily prescribe a specific therapy based on their clinical decision, and for patients to receive that therapy.
Specialty drugs currently account for 2.2% of total prescription volume yet they account for 45.5% of total pharmacy spending9. Patients reported they're more likely to abandon specialty therapies than any other drugs during their deductible period, when they're responsible for paying for the bulk of their healthcare10. In addition, simply accessing therapy can prove just as difficult for patients. Once receiving a diagnosis and prescription for a complex therapy, many patients are often left to manage their own care. A recent patient survey reported that 82% of patients spend an hour on the phone coordinating care for specialty therapies, and over 33% spend over three hours11.
Specialty pharmacies and specialty hubs have evolved to help patients and providers navigate the inherent challenges and hurdles to patient access. However, the process is still inefficient and burdensome with manual fulfillment of steps the current standard.
Manufacturer support programs serve as an important resource for doctors and patients during the specialty prescribing process. These programs provide much-needed services to support medication access, affordability, and adherence. However, a recent survey of 10,000 patients across multiple therapeutic areas found that only 20% of patients were aware of such programs12.
Technology Advancements in Patient Access

Technology solutions are needed to simplify and streamline the prescription and onboarding process for HCPs and patients to facilitate access to medications for rare and orphan disease. As a leading provider of point-of-care technology solutions that help patients start and stay on therapy, we are committed to innovating our own technology to serve the unmet need in this area. We've recently announced the launch of our new Therapy Initiation Workflow which is aimed squarely at reducing the time delay from prescription to patient fill that often results in therapy abandonment or a negative impact on outcomes. This digital solution is focused on accelerating patient access to treatments where time-consuming medical documentation is required of healthcare providers prior to pharmacy dispensing. This new platform enhancement particularly supports the fast-growing area of specialty medications, including those for the treatment of rare and orphan disease. The goal of this technology platform is to enable pharma companies and manufacturers to work directly with providers and patients to improve patient access, retain physician choice, and facilitate patient support. Our goal is to ensure that innovative, new, and life-saving therapies are readily accessible to the patients who need them.
---
References
https://www.iqvia.com/insights/the-iqvia-institute/reports/orphan-drugs-in-the-united-states-rare-disease-innovation-and-cost-trends-through-2019

https://rarediseases.org/new-study-investigates-the-number-of-available-orphan-products-generics-and-biosimilars/

https://www.fda.gov/drugs/new-drugs-fda-cders-new-molecular-entities-and-new-therapeutic-biological-products/new-drug-therapy-approvals-2020

https://www.fda.gov/news-events/fda-voices/rare-disease-day-2021-fda-shows-sustained-support-rare-disease-product-development-during-public

https://www.fda.gov/drugs/coronavirus-covid-19-drugs/coronavirus-treatment-acceleration-program-ctap

https://www.managedcaremag.com/archives/2019/9/specialty-drug-spend-soars-can-formulary-management-bring-it-down-earth

https://insights.covermymeds.com/healthcare-technology/specialty-therapy/specialty-medications-hope-for-patients-hurdle-for-healthcare

Patient Services: Pharma's Best Kept Secret. Accenture Life Sciences, 2016.
---
OptimizeRx Guest Contributor
OptimizeRx Corporation