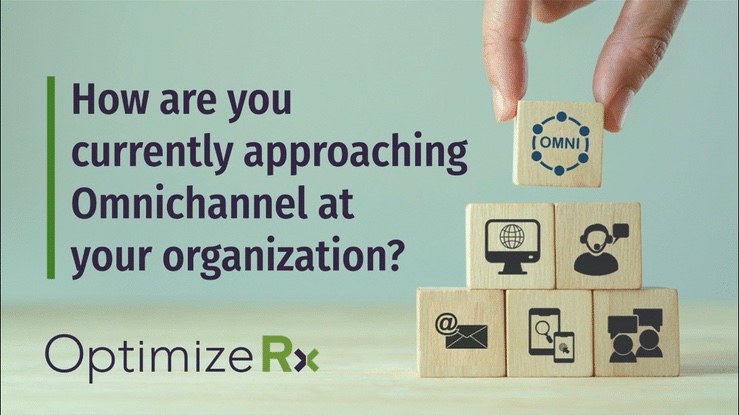 During the recent Digital Pharma Innovation Week, I had the great opportunity to lead a roundtable discussion with a group of stakeholders from across the pharma industry about how we can apply omnichannel strategies to strengthen HCP engagement.
Our industry shares the goal of creating the most effective communication strategy to inform and engage target clinicians. Omnichannel strategies are widely seen as the next evolution in HCP engagement, but many individuals who commented during the roundtable discussion reported struggling to translate the idea of omnichannel into practical approaches they can use in their work.
In the case of most omnichannel approaches, the challenge is twofold: how to identify and leverage the right communication channels, and how to craft personalized messaging that speaks to each HCPs current needs and experiences. Whether the goal is raising general disease awareness or highlighting a specific therapy, omnichannel approaches can deliver information that addresses clinician hesitancy, help make an educated decision about the right therapy for a patient, and encourage product or disease acceptance.
At OptimizeRx, we've worked with numerous companies to help them make the omnichannel leap. So, to help you on your own omnichannel journey, here's our roadmap to success, along with key insights from our recent roundtable discussion.
The Omnichannel Roadmap

Discovery
The first step is to take a 360° view of your clinicians, understanding their unique characteristics like lifecycle stage, target value or segment. Several contributors to the roundtable discussion also spoke about the role of real-world data (RWD) in understanding physician experiences and patient flow, and the importance of these insights in understanding and developing target personas.
This strategic discovery process is the first step in answering questions about your audience that drive an omnichannel campaign design and establish how its success can be measured. It is essential to develop customer-focused and market-focused analytical benchmarks that can be used to make decisions about a marketing campaign.
Segmentation
Once you have the insights from the discovery process, you need to establish a segmentation or scoring plan. This segmentation is critical to drive messaging tone and focus while identifying the proper message to deliver. Clinicians in the same segment should have one or more similar characteristics or behaviors that cause them to respond similarly and still be reached for their preference, through all touch points. Again, this is another key area where RWD is a valuable tool for identifying indicators about current HCPs needs and future patient flow, as well as establishing clear triggers for information delivery.
Through data-driven segmentation, pharma marketers can identify where each clinician is on their patient care or brand journey, as well as what channels align with their information consumption preferences. The result is a clear framework for what messages and information will be most relevant to each clinician when to deliver those messages, and in what channels they are likely to be best received.
Measurement: Operations Through Analytics
The next step is to listen to the clinicians so the next program touch point can be very targeted – i.e., to establish the next best action. Today's top analytics platforms offer the ability to directly identify and measure campaign initiatives, then adapt as the campaign progresses.
If collected intelligence demonstrates that a certain touch point is ineffective at any juncture, that tactic can be reassessed and re-measured against the performance metrics. It's important that a consistent "test and learn" approach is carried out during the campaign—and from one to the next. New learnings then build upon your findings.
Fine-Tuning: The Next Step
In addition to gaining important clinician insights and delivering greater relevance, a finely honed omnichannel plan in the pharma world can help direct resources to what, when and how strategies should be enhanced to prove most effective and economical. Analytics can reveal new opportunities or efficiencies, help build a business case for new campaigns, predict ROI, and prioritize future activities.
Following this process of discovery, segmentation, measurement and fine-tuning not only helps you build your own omnichannel roadmap but also creates a solid framework for providing clinicians the information they want, when and where it's most helpful. And that's really the key to building stronger relationships with providers – understanding their needs and structuring your brand communications and education accordingly.
---
Looking for more guidance?
We'd welcome the chance to learn more about your omnichannel goals and brand needs, and discuss possible solutions from AI/RWD-driven engagement to EHR-based communication channels, to social media strategies. Book an initial discussion with our team today.
---
OptimizeRx Guest Contributor
OptimizeRx Corporation