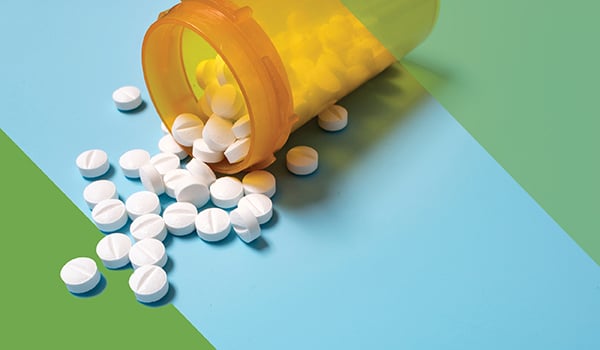 Part Three of Our Multiple Sclerosis Series

In our first two blog posts on challenges related to multiple sclerosis (MS) treatment, we addressed the need to build awareness in order to reduce occurrences of delayed or incorrect diagnosis of MS patients, and then how to overcome some patients' reluctance to initiate treatment for the disease.
But helping a patient diagnosed with MS to begin treatment is only part of the journey. Forty percent of drug-treated MS patients stop taking their disease-modifying therapy (DMT) three years after they start, according to a study published in the March 2019 issue of the Journal of Clinical Psychology. "A sizable number of patients with MS provide implausible rationalizations for not taking DMTs, which the authors of this study attribute to avoidance coping," it reported.
40% of drug-treated MS patients stop taking their disease-modifying therapy three years after they start, according to a study published in the Journal of Clinical Psychology.
In this blog post, we will discuss the challenge of treatment adherence, along with opportunities for pharma manufacturers to engage with healthcare providers and patients and better support therapy adherence.
Adherence: Helping Patients Stay on Therapy Longer

The reasons patients stop taking disease-modifying therapies (DMTs) include:
They are struggling to cope with their diagnosis

. Some MS patients may be unable to admit they have the chronic, incurable disease or to face the severity of it.

They are struggling with the side effects.

Common side effects of DMTs, depending on the therapy prescribed, include flu-like symptoms, pain or reaction at the injection site, dizziness or shortness of breath, respiratory infection, headache, itching, skin rash, nausea, stomach problems, diarrhea, mouth sores, joint or back pain, fatigue, hair thinning, and frequent and painful urination.

They fear they can't afford it.

In 2020, the

median annual cost

of branded DMTs topped $90,000, according to the National Multiple Sclerosis Society.

They don't think the treatment is working because it doesn't treat symptoms.

DMTs do not treat the many symptoms of MS, which can include dizziness, fatigue, pain, emotional problems, thinking/memory issues, muscle/movement challenges, vision abnormalities and bladder/bowel problems.
According to a systematic review published online by Disability and Rehabilitation, "people with multiple sclerosis use emotional and avoidance coping strategies more than other types of coping, particularly in the early stages of the disease." The review went on to say, however, that "considering individual or disease-related factors could help healthcare professionals in identifying those less likely to adapt to multiple sclerosis. This information could also be used to provide client-centered rehabilitation for people living with multiple sclerosis based on their individual responses and perceptions for coping."
Pharma manufacturers can help with issues related to nonadherence through a combination of digital messaging and resources that begin at the moment patients start therapy, integrate into their daily lives, and are personalized to their individual needs and experience. Download our latest infographic to learn more about these digital solutions.
Keep an eye out for our final blog post in this series, available on November 18, where we will look at the full picture of the awareness, initiation, and adherence challenges in MS, and summarize the key themes and takeaways for pharma brand teams. In the meantime, explore how the OptimizeRx Therapy Initiation and Persistence Platform helps overcome the challenges of treatment initiation in MS and other diseases, or take a look at some of our results.
---