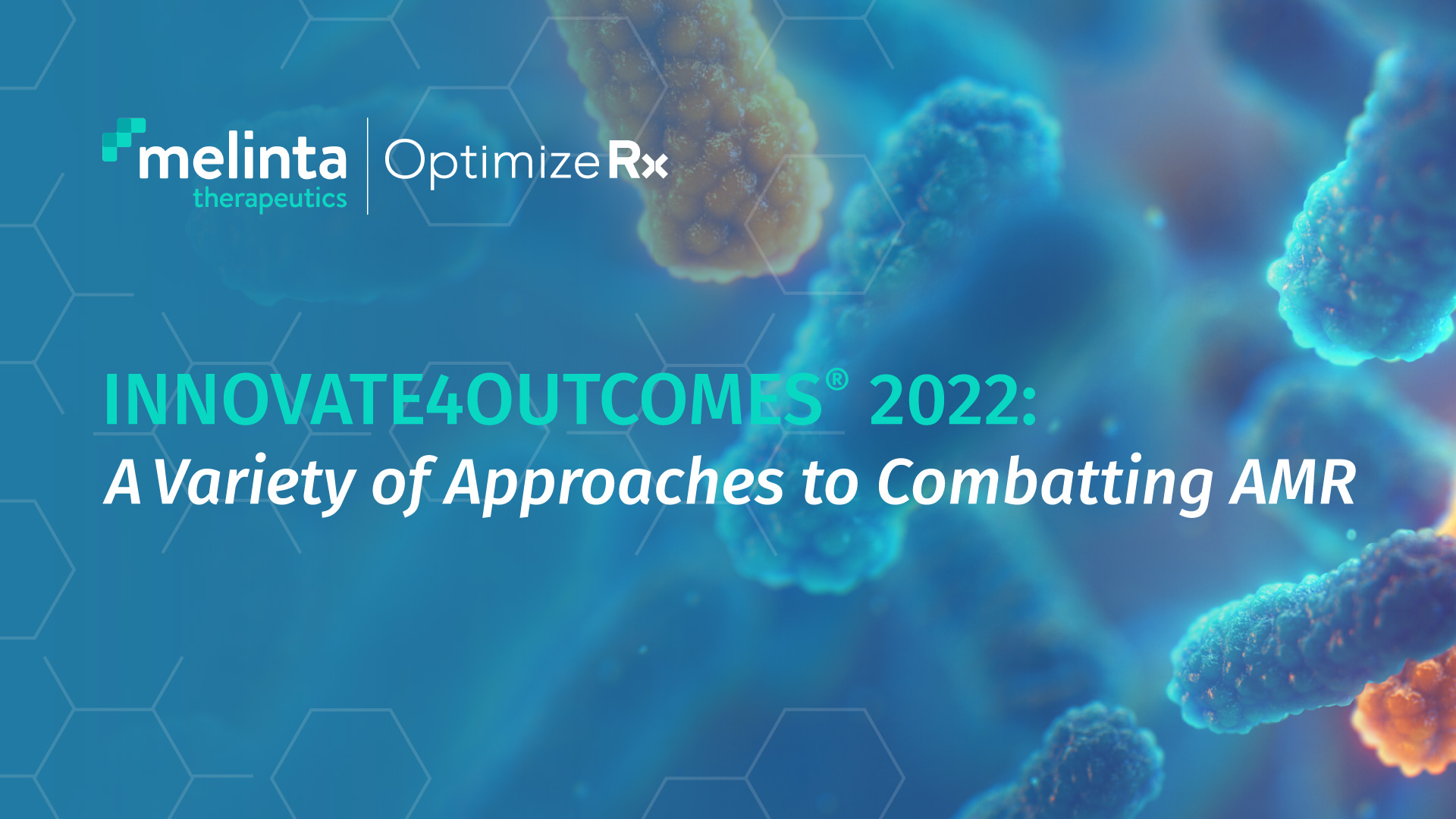 The third annual Innovate4Outcomes® took place on December 1, 2022, with no shortage of creativity – and friendly competition – at the virtual design-thinking event.
Participants from treatment manufacturers, hospitals, pharmacies, and media agencies listened to an expert presentation on the history of Antimicrobial Resistance (AMR), and the perfect storm of elements that brought us to the current global challenge.
According to the World Health Organization, AMR is one of the top 10 global health threats. There are a wide variety of factors that are contributing to this ongoing challenge. These include a lack of new antibiotic drug development, a lack of tools for providers to support effective care delivery, and inequities in the healthcare system.
Not only is a lack of awareness around key AMR drivers among providers and patients prevalent, but adherence to medication regimens is key in combatting this health threat.
In fact, one expert began by asking if anyone in the audience had an unused prescription antibiotic forgotten somewhere in their homes. The consensus was that it was a common experience and demonstrates the issue in a clear way.
After two hours of ideating, the teams each had two minutes to present their ideas to a panel of judges.
The concepts included a behavioral health approach to education, with expert outreach and a positive education campaign. "Educate, Empower and Inform" was proposed to improve outcomes through a resistance data experience platform, which would address both pediatric and adult populations and help both parents and patients understand the impact of the overuse of antibiotics. "The AMR Hub" proposed an EHR-centric approach to automate education about the drugs to be shared with patients and clinicians.
The winning idea, chosen by both the audience and the panel of judges, was "Don't Pass it On / No lo pases", which envisions a resource for underserved communities that can leverage existing technology, that was intuitive, flexible, and provided culturally appropriate education to understand the appropriate use of antibiotics and why they were prescribed.
Over the coming months, the team will be offered the opportunity to work with business development experts to explore the idea. Stay tuned to learn more, and for news about the 2023 edition of Innovate4Outcomes®.
---
SVP Marketing and Communications
OptimizeRx Corporation