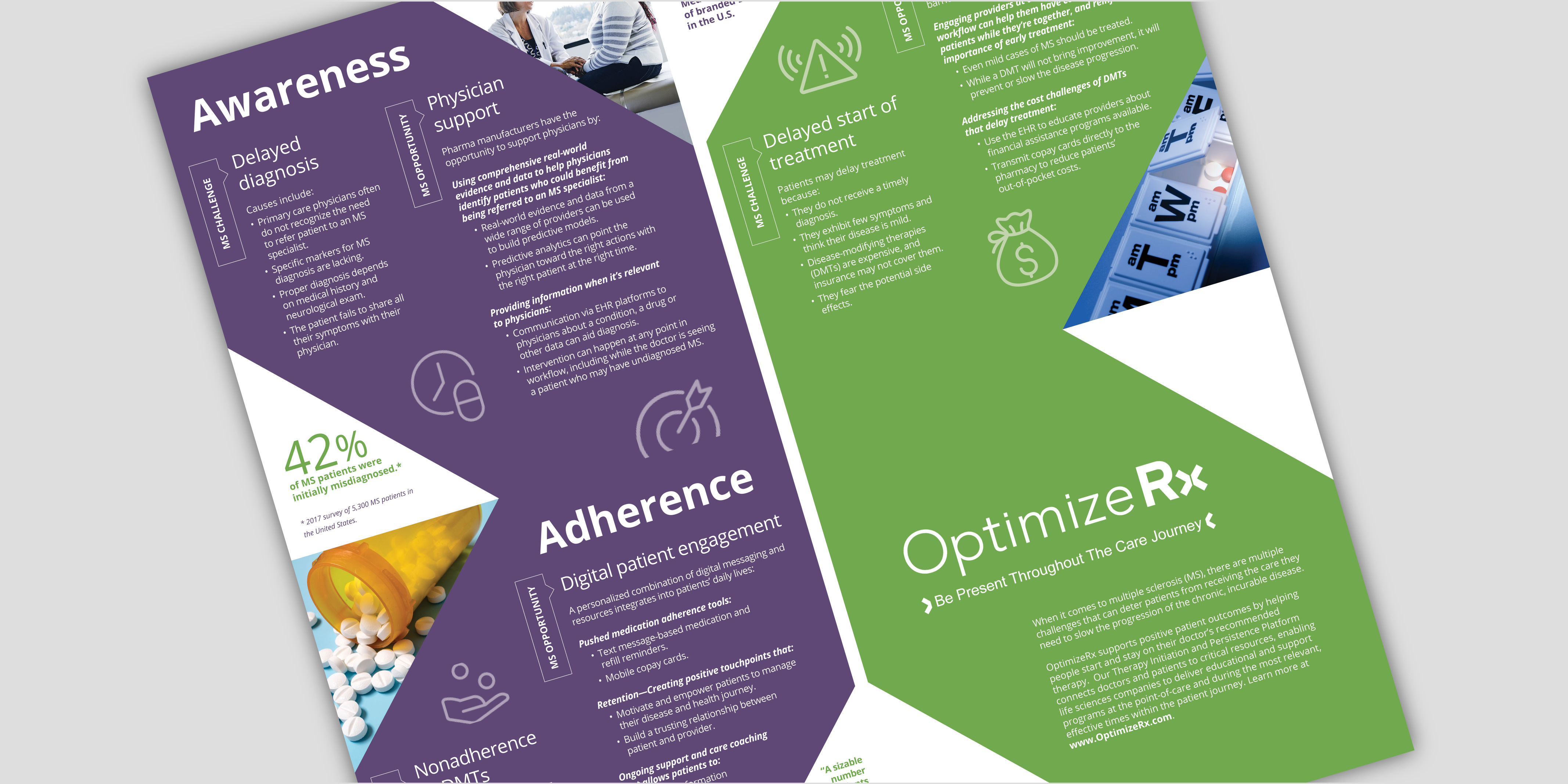 Key Themes and Takeways from Our Multiple Sclerosis Series




In our series on the challenges MS patients face in starting and staying on therapy, we've explored three key areas that can impact their health outcomes:
Delayed diagnosis or misdiagnosis due to a lack of awareness

Avoiding treatment initiation due to perception of their disease, medication side effects or cost concerns

Discontinuation of treatment due to medication costs or side effects, disease symptoms and avoidance coping
While prior installments have highlighted the actions pharma manufacturers can take to mitigate these challenges and better support patients and providers, our final blog looks at three key themes that connect across all these areas.
Despite advances in multiple sclerosis (MS) treatment, numerous awareness, initiation and adherence challenges still prevent many MS patients from starting and/or staying on therapy.
Facilitating communications between providers and patients


Healthcare providers (HCPs) are a primary resource for patients, but limited time and a lot to cover during office visits can hinder patients from getting a timely diagnosis, or the guidance they need to be confident in and committed to MS treatment.
Reducing medication access and cost barriers




Many MS patients still struggle with accessing their medication due to high costs, formulary requirements, or other administrative barriers. Combined with the fact that many DMTs do not treat the symptoms of MS, this can severely limit patients' motivation to invest their time and resources in treatment.
Treating the whole patient – not just their MS




A life-changing diagnosis like MS requires more than just medication – patients need guidance and support on both practical management of side effects and symptoms, as well as the emotional toll a diagnosis can take.
Technology creates new opportunities to better address the needs of both patients and providers. Right now, real-world data solutions can predict when a potentially undiagnosed patient is meeting with their HCP and trigger a notification in the electronic health record (EHR). Pharma teams can also deliver financial support program information directly through the EHR and to pharmacies. Once a patient leaves their provider's office, solutions like mobile copay cards, digital nurse support or patient adherence programs can extend the reach of care into their daily lives.
Download our final infographic for the complete picture of both the challenges facing MS patients and providers, and the opportunities available to improve patient care and outcomes.
Interested in learning more or discussing a particular awareness, initiation or adherence challenge? Book some time with our team.
---