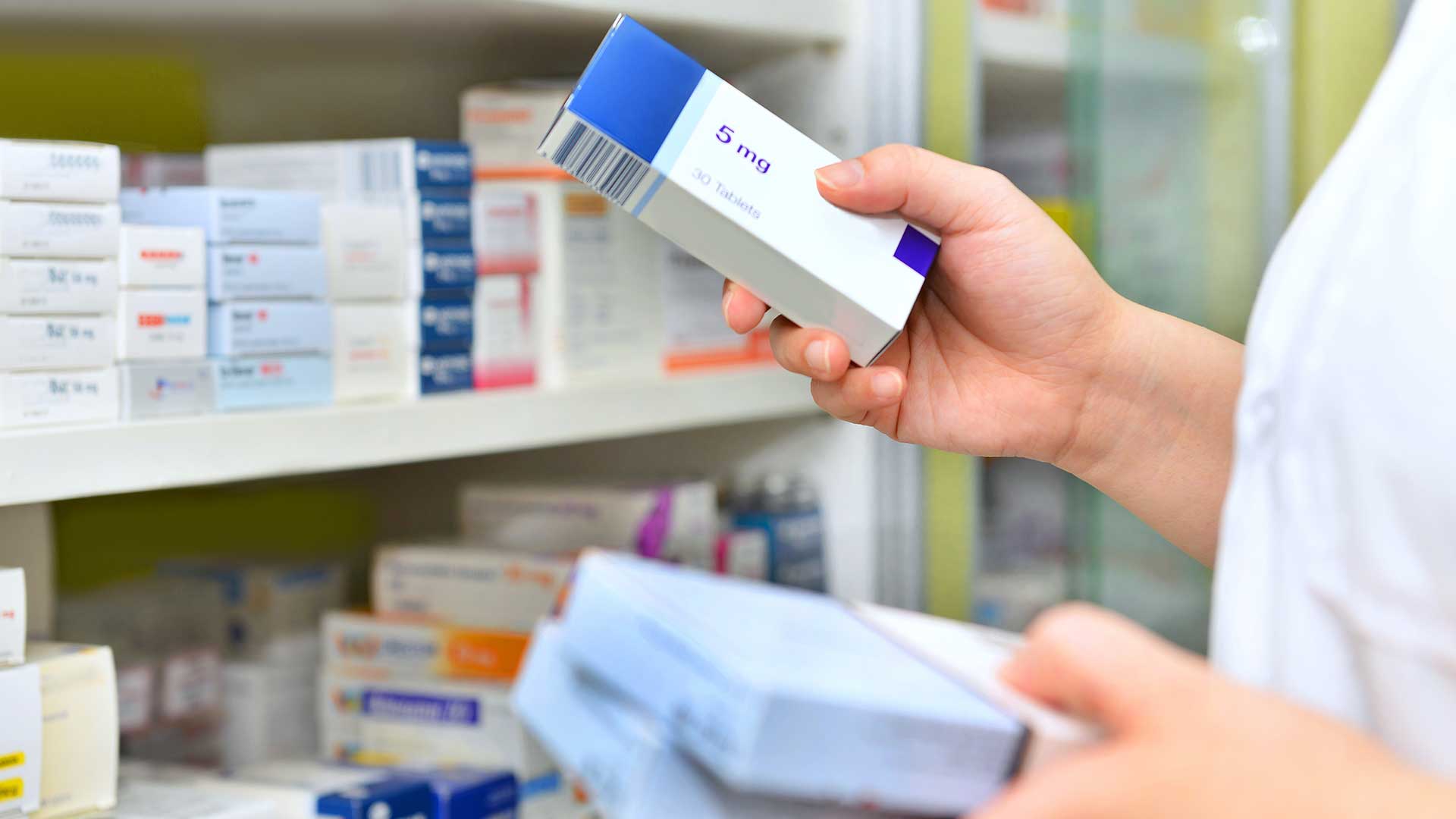 Medication switching by pharmacies can be one of the biggest challenges faced by LOE (loss of exclusivity) brands with the entrance of new generics in the marketplace.
In a National Consumers League survey, about two-thirds of consumers who reported having meds switched say they were not consulted. For LOE brands experiencing generic competition, getting both the doctor and patient to agree on your brand may not be enough to guarantee to fill and dispensing of the brand.
Current LOE Strategies
Brand teams generally include these three losses of exclusivity
Create an over-the-counter formulation

Launch a generic

Preserve patient loyalty and brand equity through a copay card thereby reducing the price burden on patients

A fourth, hidden LOE strategy that brand teams can and should implement
A Fourth Hidden Strategy - Partnering savings programs with physician education in the EHR regarding the use of DAW-1 (Dispense As Written) when prescribing.
This DAW-1 indication in the script legally prohibits the pharmacy from switching medication from brand to generic.
A study by the University of Wisconsin, published by AMA, showed that during a typical 11.4-hour workday, primary care physicians spent an average of 5.9 hours interacting in the EHR. That's over 50% of their working hours! The EHR presents an excellent opportunity to reach a prescriber.
OptimizeRx, the preferred communication platform within the EHR, can reach over half of the healthcare prescribers in the nation at various points of the workflow. Marketers can reach the HCPs with financial savings messages, clinically triggered messages, and brand support messages that help physicians remember to take action(s) that deliver better patient care. Like adding the DAW-1 indication while prescribing.
Want to see how it works?
Want more information? Here are some results.
Here are the results captured from OptimizeRx on their LOE strategy using a physician education campaign within the EHR to promote the DAW option for their brand.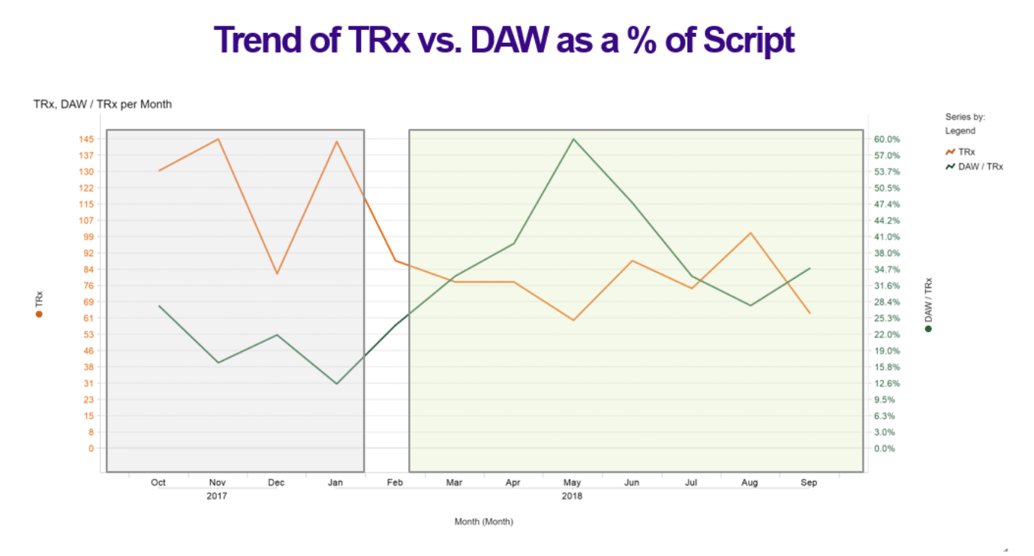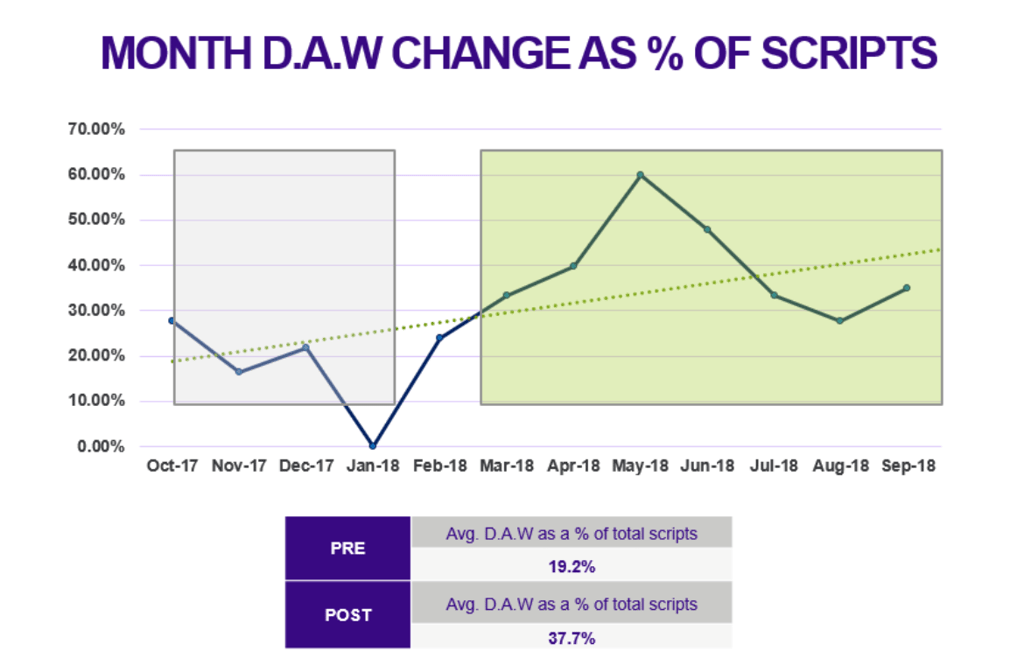 Fig1
Though sales of total scripts (TRx) decreased, the number of scripts with DAW specifications increased. This can lead to almost automatic prescription fills. When paired with co-pay savings options leads to a significant decrease in script abandonment and increased health outcomes.
In Summar

y




Pharma brand LOE still requires robust effort, planning and execution. We encourage pharma brands to add HCP-targeted messages in the EHR on DAW. If not, the pharmacist will have the sole decision to decide whether a patient will be receiving your brand.

OptimizeRx can help your brand put together a robust savings awareness program and brand messaging targeting HCP in the EHR to help drive your LOE strategy.
---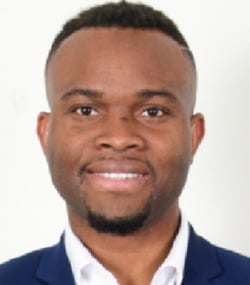 OptimizeRx Guest Contributor
Head of Data & Analytic Products at OptimizeRx