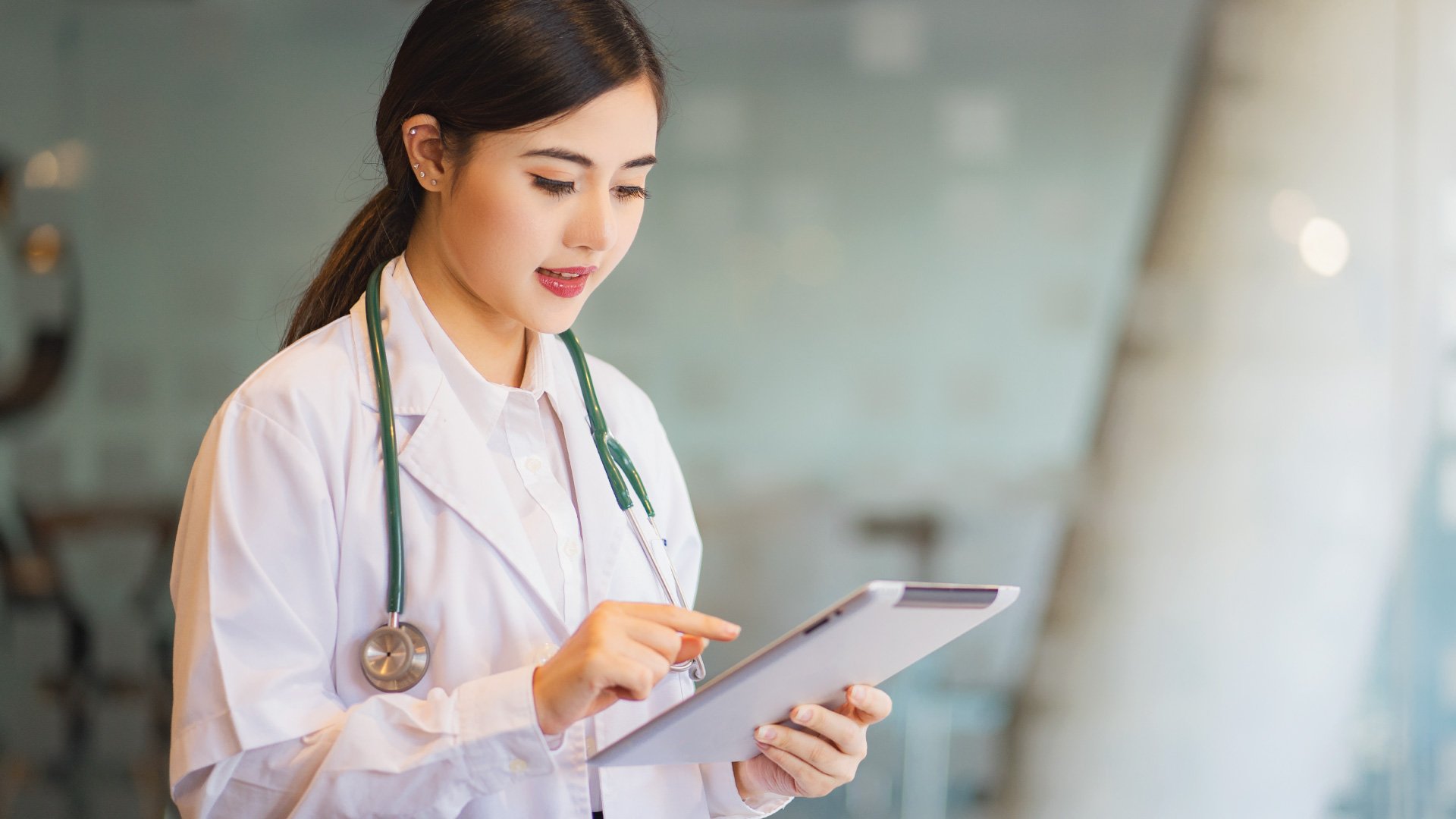 OptimizeRx is known for our ability to deliver life science brand messages and resources directly in the clinical workflow. As a result, we're consistently asked by our pharma, medtech, and agency clients about how their brands can better support and engage their HCP customers. And while increasing brand awareness and driving new patient acquisition is always top of mind, our clients are also highly committed to helping physicians better treat and care for their patients – as well as excited about the potential of their brand to transform patient lives.
As we've built up our digital pharma marketing reach within the clinical workflow, and invested in new omnichannel real estate, it's important we use these resources to help brands reach their physician audiences more effectively – especially as in-person interactions with HCPs continue to decline.
Our latest physician survey takes a deep dive into how HCPs are engaging with life science brands, what needs are being met, and where they want more support. Read on for the key findings from our research – and the takeaways for your brand.
What makes or breaks HCP engagement programs is the degree to which they align with how physicians consume brand content, where they are facing knowledge gaps and, when specific information is most valuable.
Finding #1: The Channels in Play

Omnichannel programs are at the forefront of today's HCP engagement strategies, and for good reason. Physicians reported that they were actively engaging with life sciences brand information across 10+ digital and in-person channels – from medical journals (72%) and EHR platforms (67%), to conversations with colleagues (67%) and company MSLs (52%).
The Takeaways for Brands
Brands need to meet physicians where they are – it's not enough to rely on just one or two mainstay channels to deliver critical information

With so many channels in play, content must be specific and contextual to that channel – otherwise, brands risk flooding physician with the generic marketing that turns them off
Finding #2: The Knowledge Gaps that Remain

Despite the amount of brand content physicians report receiving, there's still a significant need for more information. At the top of the list? 48% of respondents want more information on patient affordability and 43% want more information on prior authorization processes.
The Takeaways for Brands

If physicians lack critical brand information at the point-of-prescribe, or have concerns about patient affordability and access, they may choose an alternative treatment

When HCP engagement programs focus on fulfilling specific information needs, the content isn't viewed as "marketing", but as adding value to the clinical workflow
Finding #3: Workflow Alignment Matters

Not all information is valued equally throughout the care journey – in fact, what's valued highly during the visit may be not relevant at other points in time, and vice versa. For example, 51% of physicians reported patient eligibility information as valuable during a visit, but just 19% find it helpful when they are conducting their own research. Alternatively, 50% want clinical trial results when they are reviewing patient charts ahead of the visit, but just 37% find them useful during the visit itself.
The Takeaways for Brands

It's not just enough to provide the information that physicians are seeking – it needs to be delivered at the moment in time they are actively seeking it

Different channels provide access to physicians at different moments (pre-visit, during the visit, post-visit) – omnichannel programs allow specific content to be delivered at specific journey stages, so it feels organic to the physician workflow
Finding #4: What Sets the Most Engaging Brands Apart

While physicians shared the barriers and challenges they face in accessing life science brand information, they also highlighted what marketers can do to create a positive brand experience. The top three results were: 1) sharing clinical data in a clear and concise way, 2) providing clear guidance on prior authorizations, and 3) providing timely/relevant information on newly launched products.
The Takeaways for Brands

Physicians prioritize information and experiences that make their workload easier, and the strongest engagement programs use omnichannel tactics to reduce their burden




Shifting from generic content to personalized, timely, and relevant information pays off – it's how brands can build and maintain stronger relationships with their physician audiences




Relevance, Timing and Value

It's no secret that physicians are overloaded and struggle to stay on top of the latest treatment information – especially as that information grows in both volume and complexity. From the findings highlighted above, as well as the wider survey results, it's clear that physicians value personalized information that is relevant to the patients they see every day and delivered organically into their workflow when it is most needed. What makes or breaks HCP engagement programs is therefore the degree to which they align with how physicians consume brand content, where they are facing knowledge gaps and, when specific information is most valuable.
Interested in discovering more insights from our recent physician survey, as well as new approaches you can use to strengthen omnichannel HCP engagement programs? Download the survey whitepaper, "Every Message, Everywhere, All at Once."
---
SVP Marketing and Communications
OptimizeRx Corporation