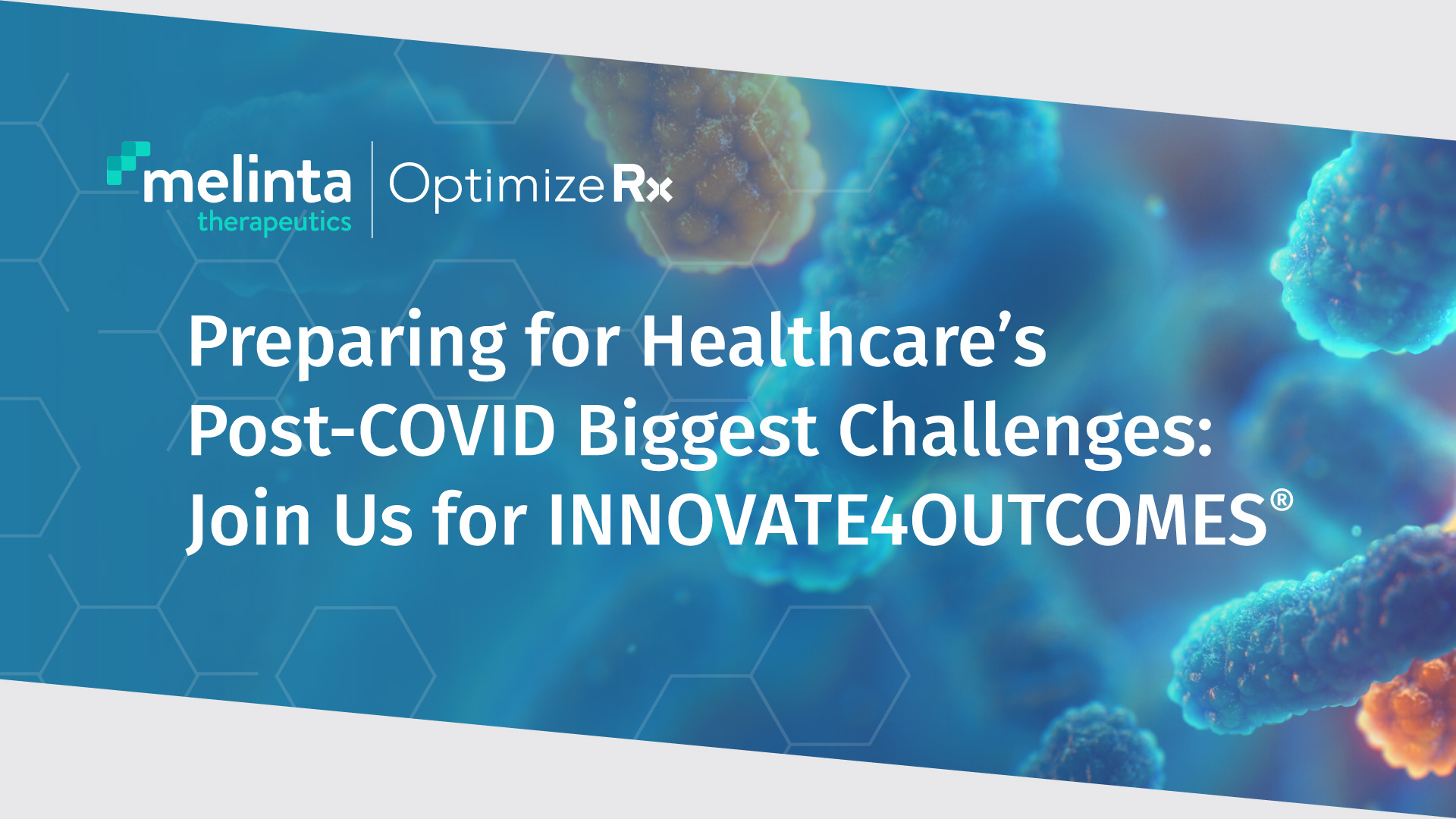 Innovate4Outcomes® is a design-thinking, half-day event that brings together those interested in cross-industry collaboration to brainstorm potential pathways to reduce the threat of systemic healthcare challenges in the US. Taking place this year on December 1, this is the third year that OptimizeRx has hosted this virtual event.
This year's challenge has been identified by the World Health Organization as one of the ten most pressing current global health challenges: Antimicrobial Resistance (AMR).
AMR has many facets which are aggravated by siloed care delivery pathways and social issues, among them treatment resistance, challenges in developing new therapies, provider education and health equity. A recent study published in The Lancet estimated that there were approximately 5 million global deaths associated with bacterial AMR in 2019, in addition to numerous other damaging impacts on human health and longevity. AMR causes prolonged illness and in some cases, disability or death resulting in longer hospital stays, increasingly expensive medicines, and financial challenges for those affected.
Our first two events demonstrated how significantly COVID-19 had changed healthcare seemingly overnight. Now that the urgency of the COVID-19 pandemic is receding, we're faced with concerns resulting from a strained healthcare system, AMR among them. It's time to redouble our collective efforts to improve global preparedness for current and impending health challenges, and improvement of population health in order to improve health outcomes for all.
The I4O format is intentional in its inclusion of a wide variety of participants. This unique opportunity for collaboration with a diverse group of stakeholders allows participants to ideate new ways to approach the biggest challenges in the healthcare space. Using design thinking principles, teams can set aside opinions and preconceptions, and craft new solutions.
On the day of the event, registrants will be divided into teams and will learn which of three systemic healthcare challenges related to AMR they will be assigned. Six teams, two for each challenge, will work together to envision future approaches to this human health concern. Teams will then pitch their ideas to a panel of industry thought leaders, and OptimizeRx will invest in further development of the winning concept with the aim of creating a business case for further development.
This annual event speaks to the visionary approach we take every day in working with our industry colleagues to improve therapy awareness, access, and adherence for patients. Global health challenges like AMR take creative approaches to problem-solving, and we hold this annual event to envision a better future state of healthcare. We're delighted to be in a position this year to allow the opportunity to extend ongoing support to investigate whether we can bring the winning idea to life.
---
Want to learn more about I4O?
---
SVP Marketing and Communications
OptimizeRx Corporation