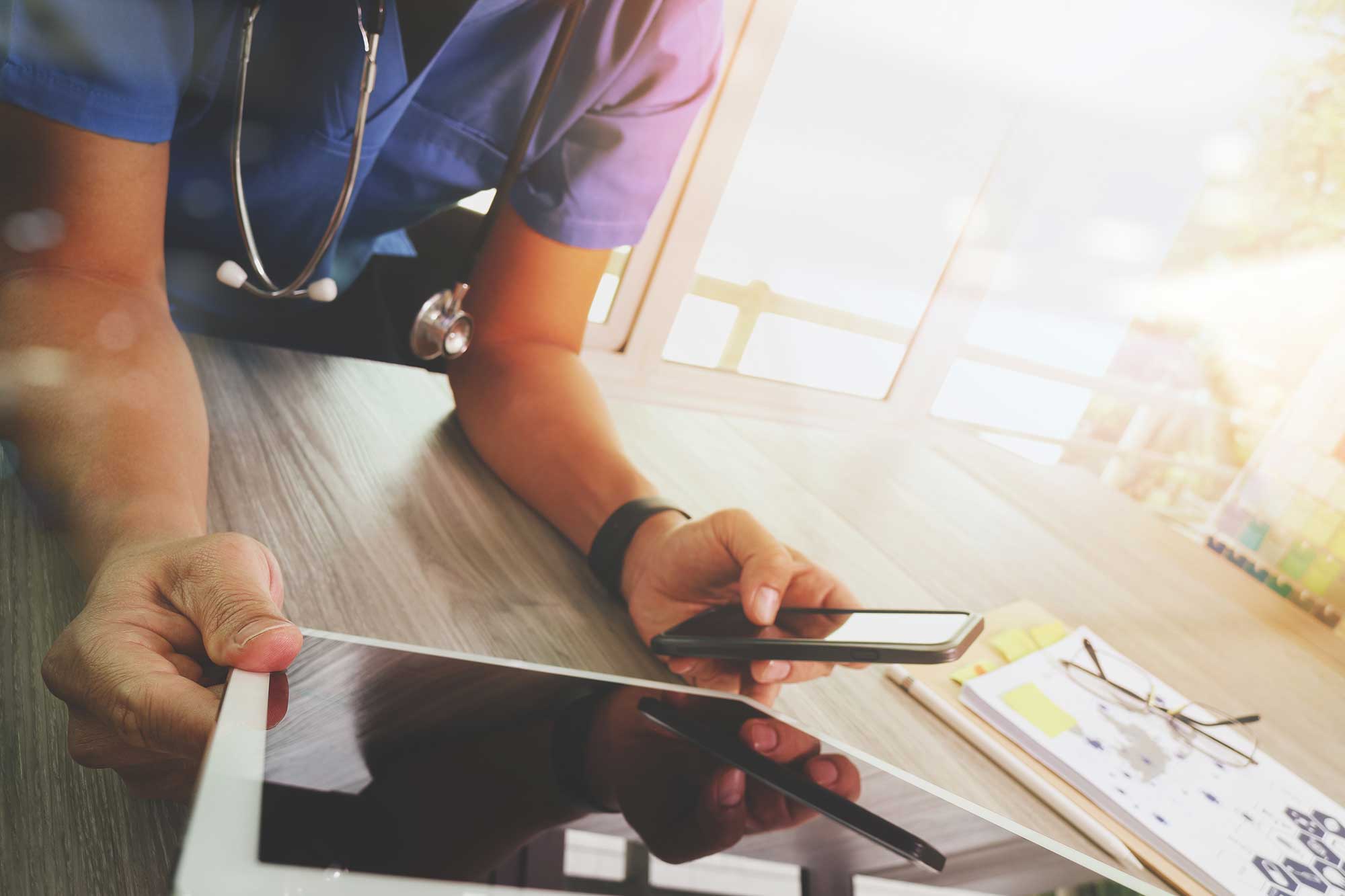 OptimizeRx was recently a proud Global Sponsor of Pharma USA 2021, pharma's first "virtual congress" to look beyond the pandemic to pharma's future. For seven days, pharma pioneers, innovators, and decision makers gathered in the virtual conference room to discuss how we are navigating industry changes brought on by Covid, and which new technologies, engagement, and products were utilized to support the patient-provider journey in a post-pandemic world.
I was honored to deliver a fireside chat on: Pharma's role in Enhancing the Doctor-Patient relationship: 3 is not a Crowd. Joining me for the conversation was Michael Parisi, CEO of Guidemark Health and a thought leader in health marketing and management and has a deep understanding and knowledge of the patient-provider relationship across complex disease journeys. Our conversation focused on the unique relationship that the doctor-patient experiences as they navigate complex disease treatment plans. In almost every disease state, there is a structured set of engagements that occur between patients and clinicians. This knowledge allows one to map and chart the treatment plan and identify unique opportunities for life science companies to support clinicians and patients in their complex disease treatment plans. Front and center to our conversation, was the importance of the human aspect of the disease and impact such a diagnosis has on the life of a patient. Keeping this theme central to the conversation, we examined how Pharma can support doctor-patient engagements with technology, products and information that enhances the treatment journey, as opposed to complicate or derail it, that empowers better outcomes for patients, clinicians, and partners.
"In almost every disease state, there is a structured set of engagements that occur between patients and clinicians."
Our talk was able to fit nicely within an ecosystem of conversations relating to pharma's new role in the healthcare paradigm and how we can maintain digital momentum to drive patient-centric change through collaboration. From keynotes by thought leaders in oncology, specialty care, healthcare marketing, and pharma to the collaborative breakout sessions, Pharma USA 2021 truly was the premier cross-functional gathering for pioneers and innovators to gather in the name of shaping the future of health. If you missed connecting with us at Pharma USA, look to see us at Decoding Digital Health June 15-16, 2021: Decoding Digital Health for Life Sciences (optimizerx.com)
---
SVP Market Engagement
OptimizeRx Corporation
Angelo is one of the healthcare industry's brightest thought leaders and strategists. He has spent his career improving the healthcare marketing landscape, with a laser focus on Electronic Health Records (EHR), Account Based Marketing (ABM), and Point of Care (POC). He is a trailblazer in innovation and leadership in EHR Workflow and Hub Services with deep expertise in strategy, implementation and optimization.