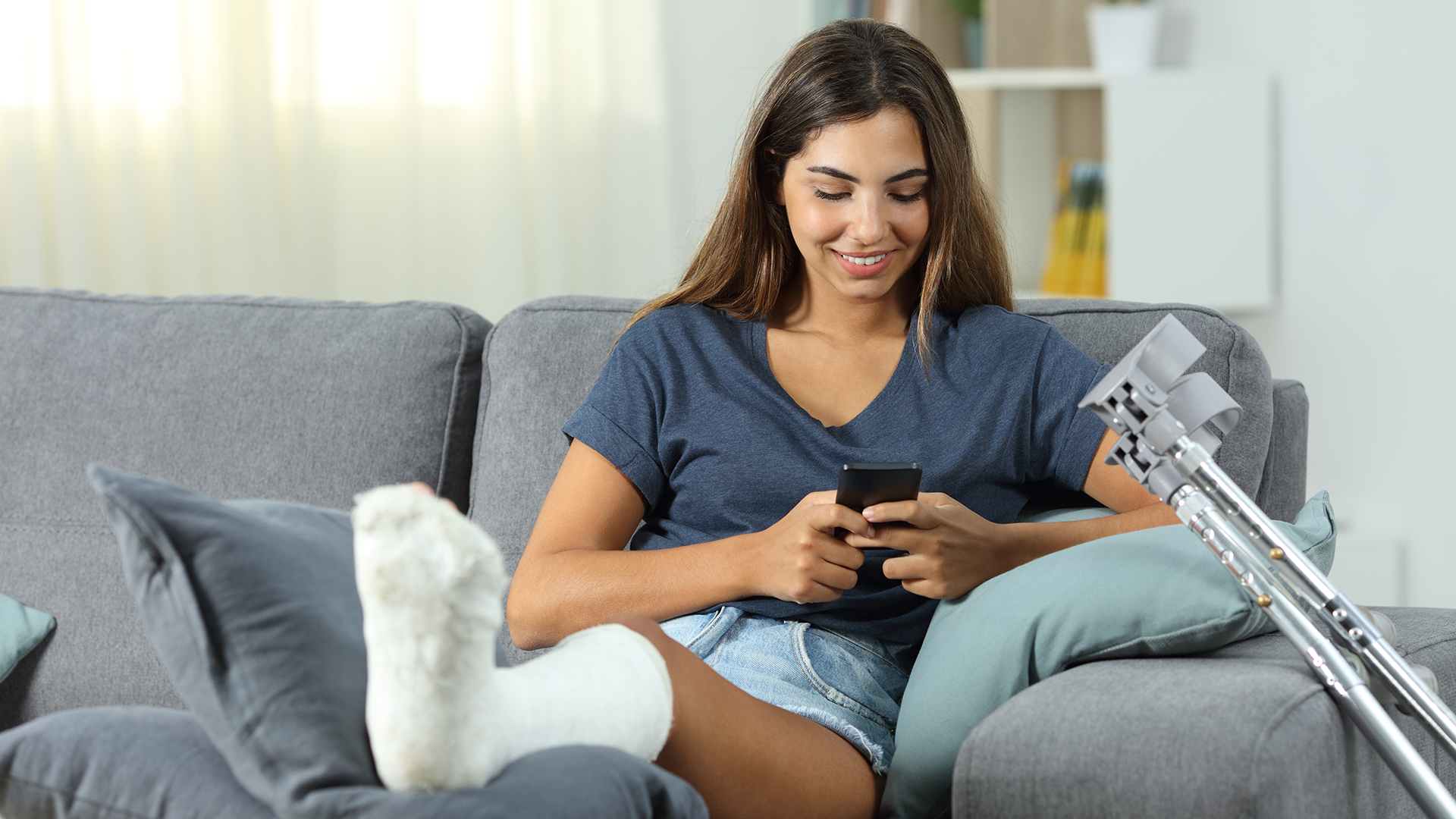 When we were planning our inaugural Innovate4Outcomes event, I knew it would be important to discuss topics and challenges that are omnipresent in the daily lives of our attendees, and the patients they work so hard to help. When I learned the challenge that I was randomly assigned to discuss – how can social media, and other channels, be harnessed to shape authentic engagement experiences for patients that improve health outcomes – I couldn't have predicted the course of discussion in our group, even though we spoke to many themes that mirror my own experience as a healthcare consumer.
As vice president of marketing and communications at OptimizeRx, I spend a lot of time thinking about social media engagement on behalf of our organization, but speaking with nurses about the roots of this challenge was truly eye-opening for me. Today's world of access to "too much" information poses a distinctly acute pain point for anyone trying to harness social media to engage patients. No one trusts you.
It's no secret that there is an issue with the interplay between the amount of time patients get to spend with their healthcare providers and the number of time patients are spending searching for information online, specifically, on social media platforms. This is fundamental to the growth of "healthcare consumerism." Our current U.S. healthcare environment doesn't allow people to spend adequate time with their doctors or nurses. Patients are often left on their own to figure out what their disease experience is going to be like. The resource they most often turn to can contain massive amounts of misinformation.
My Innovate4Outcomes team discussed the need for a channel with direct access to scientifically accurate information in a way that people can digest it.
We felt that the most significant barriers to using social media as a health information tool are:
No information hierarchy: Everyone can post anything online, and people are most likely to believe information from a source they recognize, whether it's accurate or not. There isn't a good way for people to verify the information they have access to. So, the most critical part of creating authentic engagement experiences for patients is building trust.

Aversion to medical attention: A lot of people don't like going to the doctor. The lack of time they spend speaking with healthcare professionals contributes to the misinformation challenge. For us, this meant that a patient voice is incredibly important from a social perspective.

Inconsistent individual access: Not every patient will have access to social media, especially those with advanced disabilities and those in underprivileged populations. We felt that this means it's important to think about what engagement on social media looks like for caregivers, and a patient's extended "real-life" social network.
"Speaking with nurses about the roots of this challenge was truly eye-opening. Today's world of access to "too much" information poses a distinctly acute pain-point for anyone trying to harness social media to engage patients. No one trusts you."
Solutions to Barriers: Building Trust

So, what was our take? The foundation to an authentic experience on social media is to provide trustworthy information in a consistent way where patients, and their social networks, can engage with it. Our approach to tackling this complex task:
Consortium-curated information: A consortium, including medical professionals, patients, treatment manufacturers, and patient advocates should verify the information used to engage with patients online. That consortium should be visible to the public so they know the information they're consuming is "verified," or accurate.

Drive scale with new technology: This was our "idea that doesn't exist," but would be really great if it did. We would use the expertise of the consortium to build an AI or algorithm that could aggregate, and verify, information from across the internet to build a social source of truth for specific medical conditions.

Make it accessible: Multi-media is key. Bring in the video, create an Alexa (voice) applet that is connected to the algorithm, "be live" (ie: let people connect with healthcare experts or patient advocates on social media), and be consistent with content across channels.

Create a social persona representing the treatment brand: We felt a single persona would be best to have interactions in the social space. Transparency is key to trust, so an entity that represents the consortium, but acknowledges that it is coordinated by a treatment brand was the idea we had. This was an interesting discussion in my group, as we had more healthcare professionals than manufacturers. It was unanimously agreed upon that the treatment brand was in the best position to give accurate information about their treatment, and sometimes even the disease, due in part to the singular nature of their research.
Many treatment brands are likely already thinking in this direction, particularly on the patient voice in authenticity. Our proposed algorithm may not be built by anyone yet, but the truly salient takeaway for me was about trust. Trust looks different to everyone.
My big question is: if you're a treatment brand, are you talking to your patient population about what trust looks like in this era of misinformation? I want to know what you're learning.
---
SVP Marketing and Communications
OptimizeRx Corporation