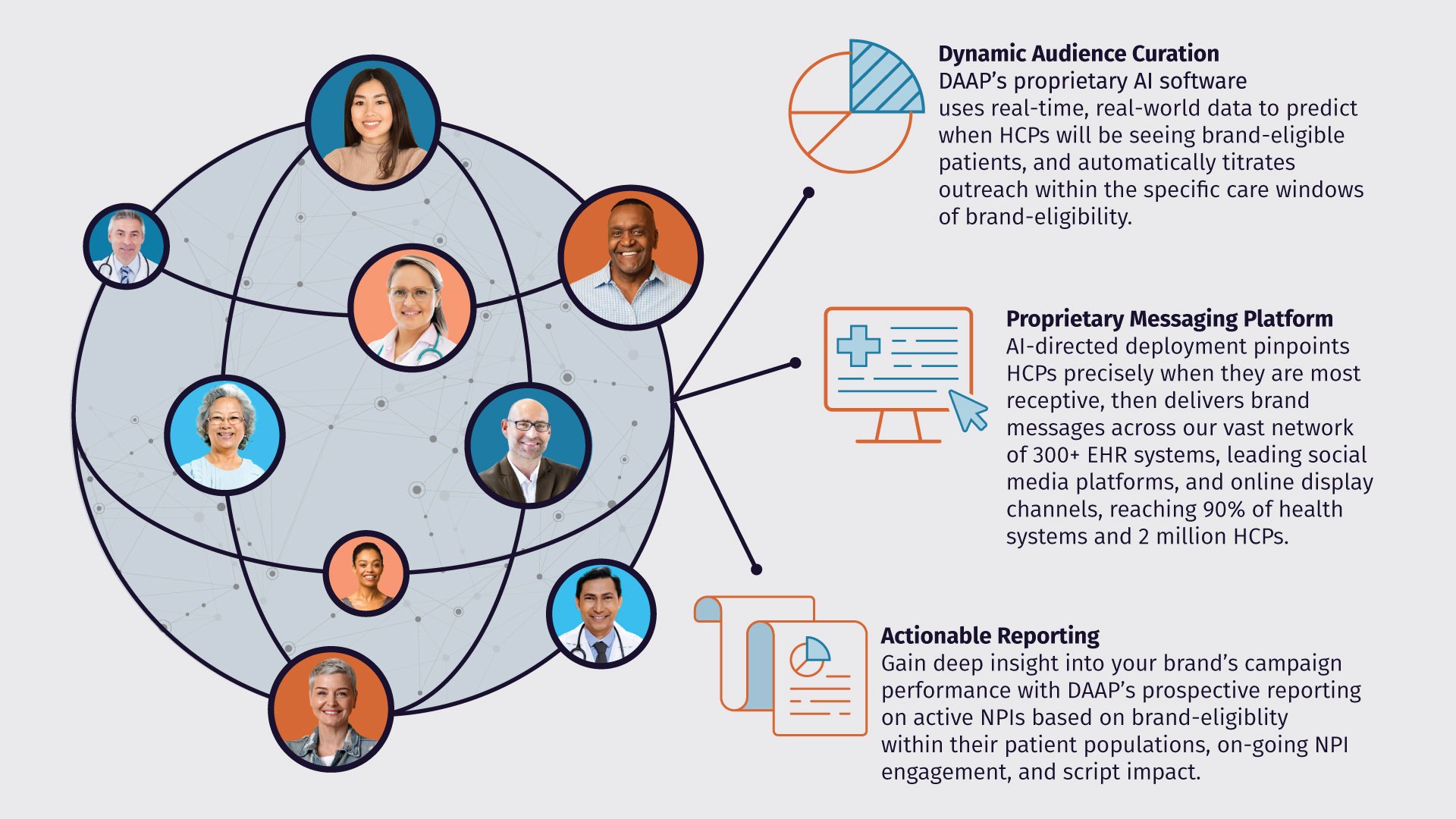 In today's complex healthcare landscape, keeping up with the latest therapies and treatments can be an overwhelming task for many healthcare professionals (HCPs) particularly when it comes to identifying patients who could benefit from specialized therapies. However, OptimizeRx's Patient Discovery Platform has emerged as a robust tool to help HCPs overcome barriers in identifying and connecting with hard-to-reach patients.
At the heart of OptimizeRx's Patient Discovery Platform is the remarkable ability to utilize real-world data (RWD) and artificial intelligence (AI) to pinpoint eligible patients for therapeutic drugs in real-time. This feature supports HCPs in driving earlier diagnosis and helping patients get the treatments they need – faster.
How OptimizeRx's Patient Discovery Platform Helps HCPs

Driven by patient care milestones, with its advanced machine learning algorithms, the platform can sift through extensive amounts of patient data, uncovering patterns that may not be immediately apparent to an HCP. These insights help pinpoint the subtle criteria that could make a particular treatment the optimal choice for a patient. Here are the key ways in which the platform helps:
Precision Targeting

By employing machine learning algorithms, the platform can precisely identify patients who are eligible for specific therapeutic drugs based on their medical profiles. This precision ensures that the right patients receive the right treatments and improving patient outcomes. Conversely, predictive real time targeting determines which NPIs are treating qualified patients, and when.
Timely Intervention

Real-time targeting enables HCPs to intervene promptly, ensuring that eligible patients are promptly identified and provided with appropriate treatment options. Timely intervention can significantly impact a patient's health journey, leading to overall improved health.
Enhanced Patient Experience and Improved Outcomes

In addition to benefiting healthcare professionals, OptimizeRx's Patient Discovery Platform significantly improves the patient experience. Patients receive timely and relevant information about their prescriptions and treatments, empowering them to actively participate in their healthcare decisions. This transparency and involvement lead to higher satisfaction and better health outcomes.
Overall, OptimizeRx's Patient Discovery Platform is a powerful tool that is revolutionizing how physicians identify patients eligible for therapeutic drugs. By leveraging advanced technology and seamless integration, the platform enhances patient care by ensuring that eligible patients receive the right treatments at the right time.
The integration of advanced technologies and patient-centered approaches is crucial for the future of healthcare, prioritizing patients. OptimizerRx's Patient Discovery Platform showcases how data-driven solutions can revolutionize patient care by facilitating connections between healthcare professionals and eligible patients for specific brands. This groundbreaking tool represents the merging of technology and healthcare, driving patient care and improving healthcare outcomes. The ongoing integration of innovative technologies and a patient-centered focus will undoubtedly lead to a more efficient, impactful, and compassionate healthcare system.
---