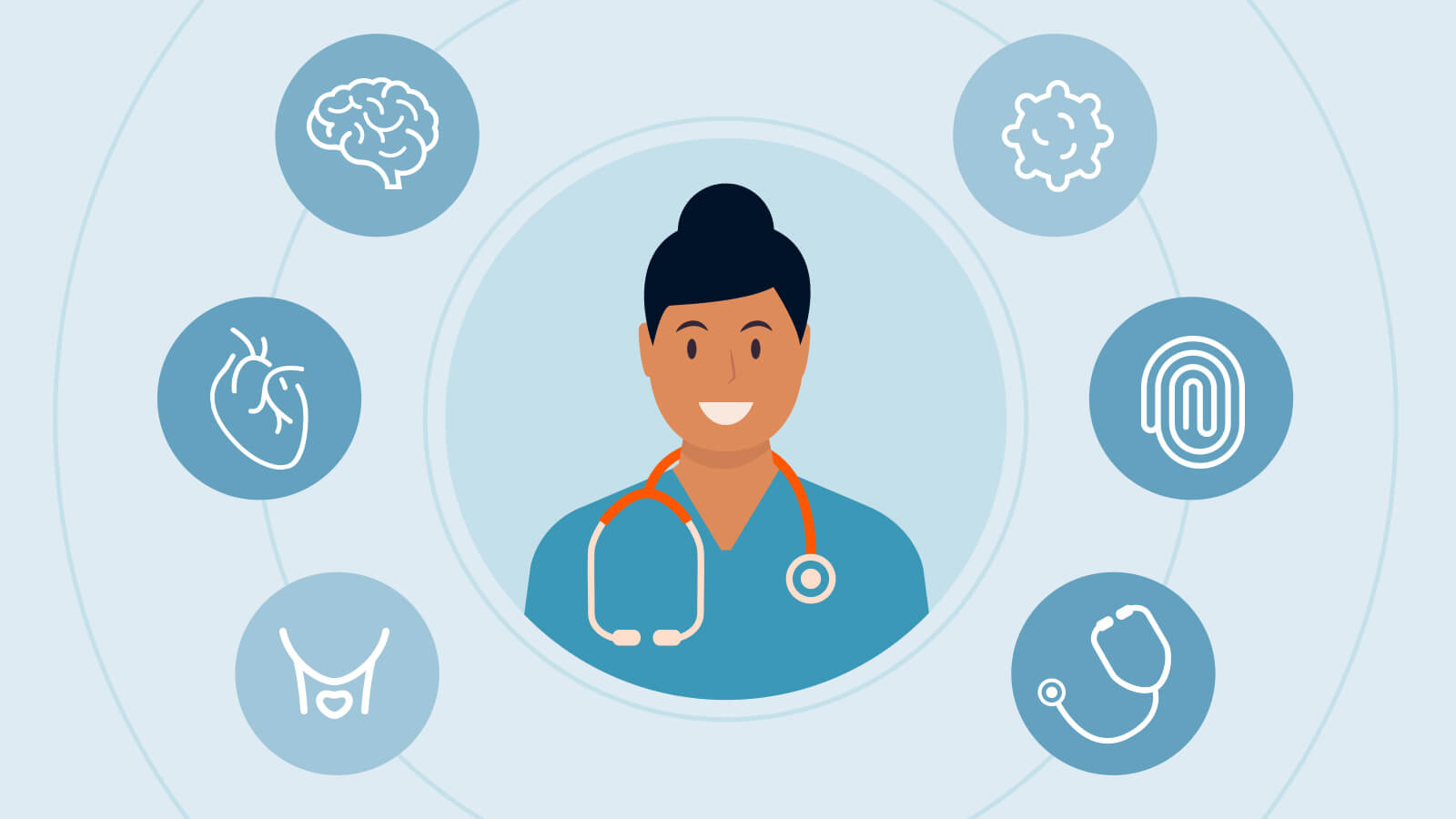 Omnichannel marketing and artificial intelligence (AI) have made targeting clinical audiences easier and more precise. And yet, in the life sciences, we still tend to engage with specialists as if they are alike. Some might assume, for example, that neurologists and cardiologists consult the same third-party websites. Or that if one specialist is easing off pharmacy rep visits, all of them must be.
It turns out that the reality is more complicated.
What Can P

harma Digital Marketing L

earn from Specialist Responses?

In our recent independent survey (covered in our white paper, "Every message, everywhere, all at once"), we asked 123 physicians across six specialties (dermatology, endocrinology, cardiology, primary care, oncology, neurology) a wide range of highly specific questions related to where and when they are engaging with life science brands. We went deep to find not only physicians' preferred digital/in-persona channels, information needs, timing, and brand experiences — but how these opinions varied across specialties.
While some similarities and overlap exist, specialists differ — sometimes dramatically — across channel preferences and information needs. We found that physicians overall are consistently using 10+ in-person and digital channels and have specific preferences about what information they want and when. But these preferences become more nuanced and the mix changes further at the specialist level, with potentially dozens of possible permutations for how and when information should be directed and delivered.
---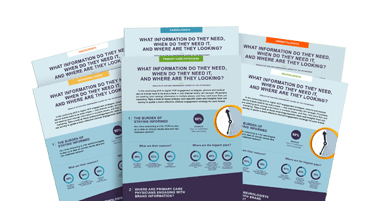 Download the FREE specialty snapshots — six quick, one-page views of specialist-specific data from our survey.
Choose Your Snapshot
---
Case in Point: PCPs vs. Oncologists

Consider how a primary care physician (PCP) engages with content. Physicians in this area want more clinically relevant information, especially on affordability and clinical results. About 70% of them said they want that information during the patient visit. Compare that with oncologists — only 35% of them want to see that type of content during the patient visit, but 55% want clinical results information prior to the visit, and 65% want affordability information post-visit.
Primary care physicians will also be receptive to clinically relevant messages on their preferred digital channels. For treatment options specifically, they indicate strong usage of medical journals (80%), third party sites (77%) and EHR (50%) Change the topic to patient eligibility, and the picture changes slightly — fewer are interested in receiving that information on a third-party site.
The differences beg for discussion and a better strategy: why are endocrinologist more likely to interact with a pharma sales rep or medtech liaison? Why are cardiologists less interested in pharmacy distribution? Why are time-crunched neurologists and other specialists ranking email highly?
The Data-driven Omnichannel Solution

At OptimizeRx, we offer the only point-of-care messaging platform capable of getting into the weeds with those specialist audiences that align with your brand. Our robust solution uses artificial intelligence (AI) combined with real-world data (RWD) to identify priority specialists, predict their patients' upcoming care milestones, and direct and deliver information to them according to their specific preferences for time, channel, and topic.
Unique specialist habits and preferences are an opportunity, not an obstacle — and we have the robust technology to help pharma and medtech companies drive adoption and engagement in ways that are exponentially more effective than generic, non-personalized marketing approaches.
Want more data and insights on the specialists we surveyed? Select and download your free snapshots now.
---