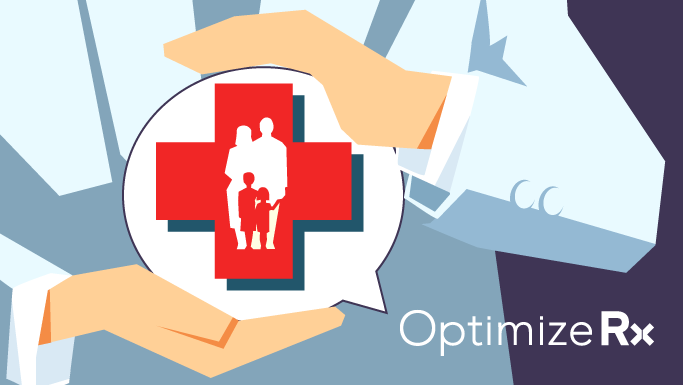 Navigating Health Literacy: The Pivotal Role of HCPs

In today's rapidly evolving healthcare landscape, we're witnessing a widening gap: the disparity between the literacy level of the American populace, their trust in the healthcare system, and the health information that is shared with them. When it comes to improving health literacy, it's not simply about language - it's about trust, connection, and ensuring that the information is clinically relevant and accessible to both patients and HCPs.
Why Health Literacy Matters: The Current Landscape

When it comes to driving patient adherence to treatment plans, HCPs face a significant challenge – a lack of health literacy, trust, and accessible communication.
Health literacy is "the degree to which individuals have the capacity to obtain, process, and understand basic health information and services needed to make appropriate health decisions."
What does literacy look like in the United States?
45 million Americans cannot read past a 5th grade reading level

50% of adults cannot read past an 8th grade reading level

¾ of Americans on welfare cannot read at all
Most healthcare materials are written at a 10th grade reading level, meaning that at least half of all adult Americans may struggle to understand the health information provided to them by clinicians.
In addition to these literacy issues, the disconnect has only grown due to lack of trust. The COVID-19 pandemic resulted in a critical decline of trust in healthcare, with 48% of Americans reported that the pandemic decreased their confidence in the healthcare system's ability to handle health crises.
What's more, for historically underserved communities like Native American, Black and Latino/a/x people, improving health literacy and provider communications is critical - healthcare information that is inaccessible and unclear only deepens health inequities and contributes to systemic racism in healthcare.
It's clear there's a fundamental disconnect between the literacy level and the trust of Americans and the medical/healthcare community publications and information. This disconnect has created a huge gap between HCPs and patients in terms of health literacy, resulting in poor compliance, uncontrolled chronic disease, and rising healthcare costs.
To bridge this health literacy gap and rebuild trust, it's imperative that providers have access to the right tools and resources for better communication.
Empowering HCPs in the Health Literacy Movement

HCPs are integral in driving patient understanding of and adherence to therapy, shaping the care milestones that lead to better health outcomes. Yet, in the age of evolving healthcare expectations, shorter visits and higher patient volumes, and the increasing pace of medical innovation, it's not always easy for providers to dedicate the time and resources needed to make sure patients fully understand and feel comfortable with their prescribed care plan and treatments.
While the challenges physicians face have no single, easy solution, there are tangible actions life science manufacturers can take to better support HCPs and patient literacy. Namely, ensure that physicians have instantly accessible, personalized and relevant brand information to share and discuss with their patients. By shifting away from traditional "HCP marketing" in favor of in-workflow, tailored content delivery and digital solutions that strengthen their sales rep/MSL relationships, brands can place the resources providers need to educate and communicate with patients at their fingertips.
For example, EHR-based engagement solutions allow HCPs to share treatment information in formats that patients can easily grasp, when they are actively treating those patients. In additional, EHR-based delivery of formulary coverage, copay / affordability options, or patient support programs enables providers to address some of the key reasons patients may not adhere to care plans, while also connecting them with further resources that can help This approach not only reduces one of the many burdens on providers, but also empowers patients, fosters trust in their HCP, and ensures they feel confident and committed to their treatment plans.
Better Conversations, Better Health Outcomes: The Future of Health Literacy

In the age of digital health and rapidly evolving medical landscapes, empowering HCPs with the tools and information to make patients comfortable and educated on their treatment is not just a necessity—it's a commitment to reshaping the healthcare landscape and literacy for the better. If your life science brand is committed to doing more to overcome health literacy challenges, talk to OptimizeRx about how we can help facilitate the provider/patient conversations that lead to better patient comfort, understanding, and adherence.
---