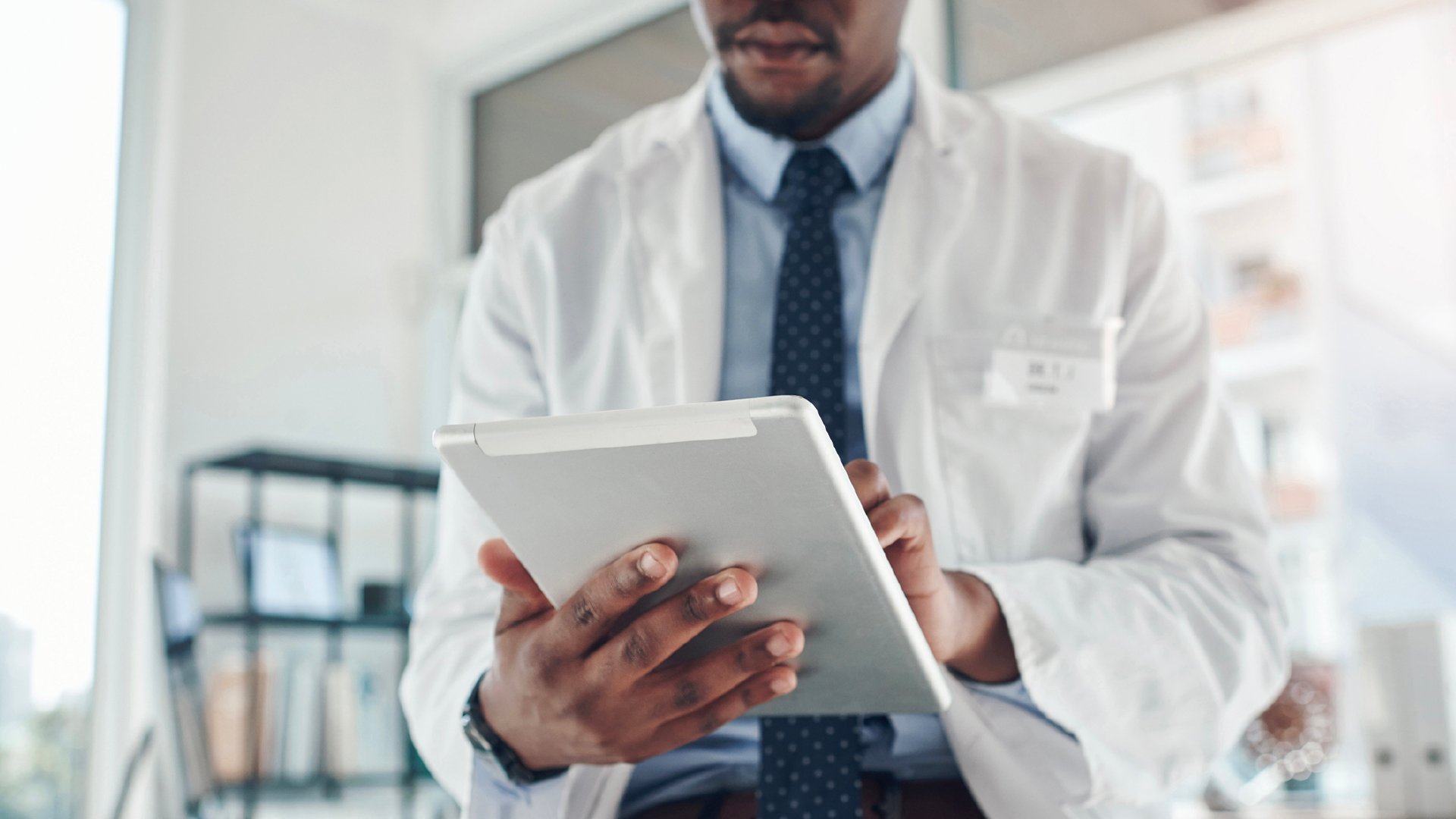 When pharma brands become fully digitally enabled, market access pathways are optimized and providers have the tools they need to begin patients on your therapy rapidly and easily. Formulary awareness, patient enrollment, and onboarding, prior authorization—with digital enablement, the parts and players all work in concert through each step. Where is your brand in this digital journey?
The Three Pillars of Digital Maturity

By embracing digital enablement as part of your market access strategy, you are leveraging technology to help alleviate the time, effort and resources needed to navigate the payer approval and prescribing process – which costs provider practices an average of 4 hours a day and $5,800 a month – as well as accelerating patient start on life-changing therapy.
But what does full market access digital maturity look like? We've identified three pillars that your brand should be investing in:
Empowering providers with information

: Making patient identification/qualification, formulary coverage, prior authorization and other key information readily accessible at the point of care.

Using digital solutions to help field teams build relationships

: Enabling more convenient communication between providers and field teams that reflect post-COVID realities while facilitating face-to-face engagement.

Building stakeholder synergies

: Ensuring that market access strategies balance the needs of payers, providers and patients for streamlined, efficient prescribing and distribution.
Your brand's maturity level in each of these pillars compared with industry best practices—and your brand competitors—not only improves the patient and provider experience, but also prevents providers from selecting an alternative therapy due to perceived or actual access and affordability barriers.
Snapshot of a Digitally-Enabled Brand

To understand the impact of a digitally-enabled market access strategy, consider this overview of a pharma organization that is at the forefront of today's technological innovations:
Brand formulary information, including details on coverage, authorization requirements and affordability, is accessible within the EHR.

Patients are digitally enrolled in hub, support and financial assistance programs in less time.

Healthcare professionals can launch, complete and monitor prior authorizations from the EHR, increasing submission rates and minimizing the back-and-forth with payers.

Providers are alerted and directed to route prescriptions to preferred pharmacies, so patients don't experience fulfillment delays.

When providers have a brand question, they can initiate contact with their MSLs or sales reps directly from the EHR.
The First Step on Your Digital Journey

How does this scenario compare to your current market access approach? If you're not currently providing HCPs, patients and other stakeholders this type of facilitated experience, now is the time to advance your digital maturity – or risk getting left behind your peers and competitors.
Whether your specific objective is to reduce time to therapy start, help minimize pharmacy confusion, boost prior authorization submissions, or increase script volumes, the first step is knowing where your current access strategy stands.
Benchmark your digital maturity against current best practices with a free, short quiz from OptimizeRx, then get recommendations for the next steps that could benefit your brand.
---
Determine Your Market Access Digital Maturity

How well is your brand using technology to advance your market access strategy? Take our short quiz to see how you compare.
---