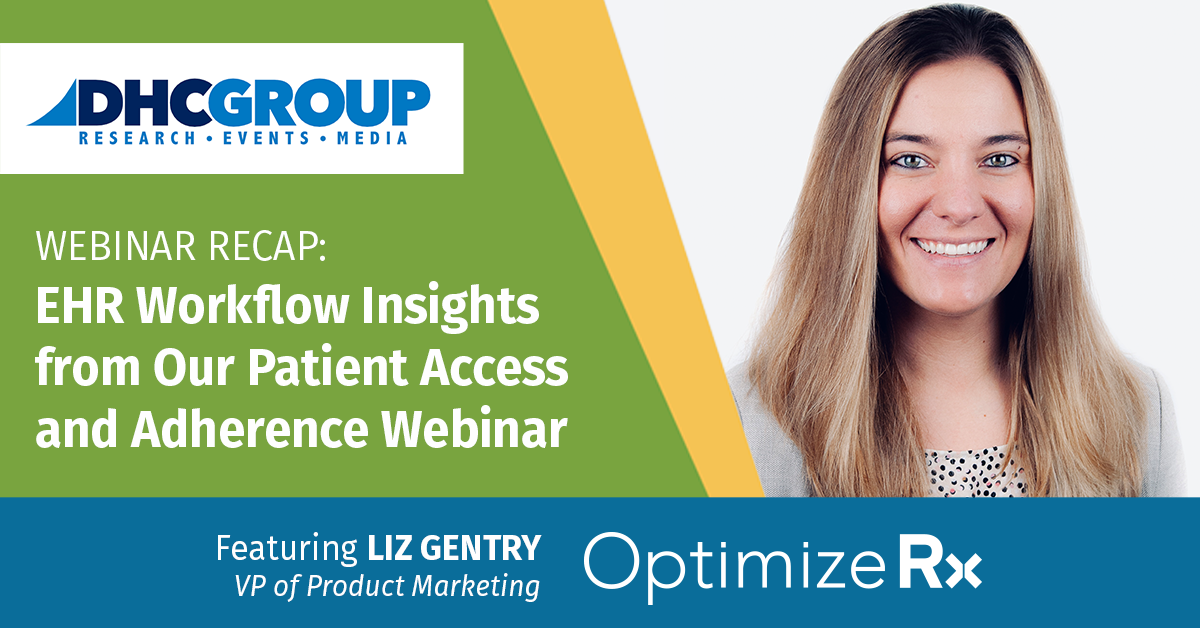 Improving Patient Access and Adherence Through EHR-Based Digital Solutions

The healthcare landscape is in constant motion, with life sciences and pharma companies continuously exploring digital strategies to improve patient access to treatments and boost adherence. I recently had the opportunity to share insights on these evolving digital solutions in our recent webinar, "Access and Adherence - Digital Transformation and Innovation", hosted and produced by the DHC Group.
We joined a powerful panel of industry professionals to explore the current access and adherence landscape:
Ashley Pippin, Director, Novartis Global Biome

Kim Golynskiy, Director, Patient Support Services, Neurocrine Biosciences

Lauren Sacks, Director, Omni-Channel Marketing (Nurtec ODT), Pfizer

Cathy DuRei, President, Rumbly Health

Sarah Clark, Associate Director, B2B Marketing, Healthline Media

Patrick Beers, SVP, Payer Strategy, EVERSANA

Mark Bard, Co-Founder, The DHC Group
Defining the EHR Care Delivery Workflow

For both patients and providers, access to essential treatment information is key. However, HCPs often face difficulties in accessing critical care details, such as whether a specific brand or treatment is covered by patient insurance. This lack of access impacts both the provider and patient, impacting treatment decisions and outcomes.
For example, if a patient goes to a pharmacy to pick up a specialty medication, the patient discovers their copay has increased. The patient calls their HCP, and the doctor's first instinct is to suggest a different therapy due to cost and coverage. During this care milestone, the doctor might not remember that the preferred brand has affordability programs or vouchers – resulting in adherence barriers for the patient. In addition, a 2022 OptimizeRx survey found that providers would make a different therapy choice for one out of three patients if medication access was not a factor, and physicians had to change their treatment plan in one out of four patients due to medication access challenges.
However, the workflow tools used by doctors, particularly the EHR and e-prescribing platforms, offer readily-available avenues for facilitating patient-HCP discussions about treatment options, affordability, coverage, and any patient support programs. By integrating relevant, timely information about these patient support programs into the care process, access – and adherence – barriers can be significantly reduced.
The Information Provided by Brands Isn't Necessarily the Information Physicians Want

Our March 2023 physician survey found remarkable demand for more information around access and affordability information, with the top three types of information and the percentage of surveyed physicians who want more as follows:
Patient affordability – 48%

Prior authorization (PA) process – 43%

Patient eligibility – 33%
Despite having extensive resources that can aid treatment decisions, pharma brands often fail to share these types of content at the most opportune time for HCPs – and patients.
To help address these access barriers and enhance patient adherence, life sciences brands need to shift from sharing marketing messaging to delivering clinically-relevant content – at the exact time physicians are making care decisions.
Less Selling, More Information: Bridging the Gap in Information Access for HCPs and Patients

Bridging the gap in information access for both patients and providers begins with pharma brands understanding when and where HCPs need critical care data. It's not just about sharing brand content that's highly relevant and personalized, it's also about delivering it at the time that's most beneficial.
For instance, providers find access and affordability messaging helpful and relevant the second they start interacting with patients, during care milestones like:
Pre-Visit

– when the HCP is reviewing the patient's chart,

69% of providers surveyed want info they can share with the patient in the EHR

.
During the Visit

– When the patient and provider are discussing options and making decisions,

52% of HCPs want patient affordability program info directly in the EHR

.
After the Visit

– When any adjustments to the treatment plan or further care decisions are being made,

45% of physicians want formulary info for a brand's product in the EHR.
Addressing these barriers through the power of EHR-based solutions provides concrete, actionable details about patient medication adherence, helping to bridge the divide between doctors and pharmacies as well – providers also need to know if patients fill prescriptions to make the most informed care decisions.
To make the most impact, life sciences brands can leverage AI and RWD to align their clinically-relevant content with the patient journey.

We worked with a mature brand seeking to prevent therapy non-adherence due to a known coverage gap. Physicians didn't know when these coverage gaps would affect their patients, making program enrollment and patient support difficult.
Turning to AI-driven tools and real-world datasets to boost their patient affordability programs, the brand was able to predict when these coverage gaps were likely to occur and deliver timely financial support details directly to HCPs via the EHR.
The results? 27% of HCPs enrolled a patient in the financial support program for the first time.
By harnessing AI, real-world data, and EHR solutions, brands can overcome access obstacles and improve treatment adherence, leading to better patient outcomes.
Embracing Digital Transformation for Enhanced Patient Access and Adherence

As our industry landscape evolves, the EHR and other digital platforms will continue to play a vital role in improving patient access and adherence. Whether it's about simplifying the patient journey or improving HCP communications, highly-targeted, personalized brand messaging at the right time, on physicians' preferred channels supports patient access and adherence endeavors.
Ultimately, physicians don't just need information that's highly relevant and personalized, they need it at the time that's most helpful and tied closely to the patient's care milestones.
By understanding and catering to the needs of patients and healthcare providers, and weaving that understanding into a seamless, data-driven approach, life sciences brands can significantly improve the healthcare experience for all stakeholders.
---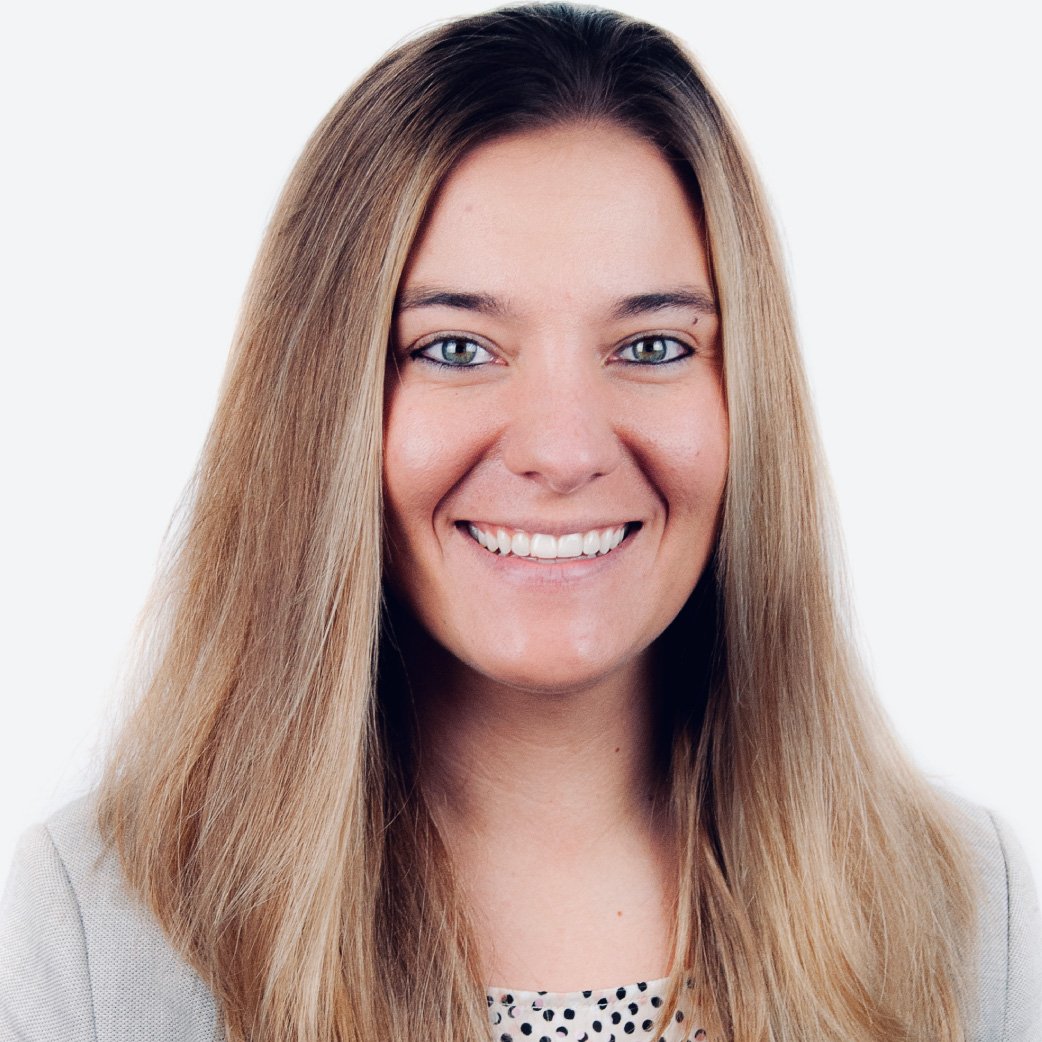 OptimizeRx Guest Contributor
OptimizeRx Corporation