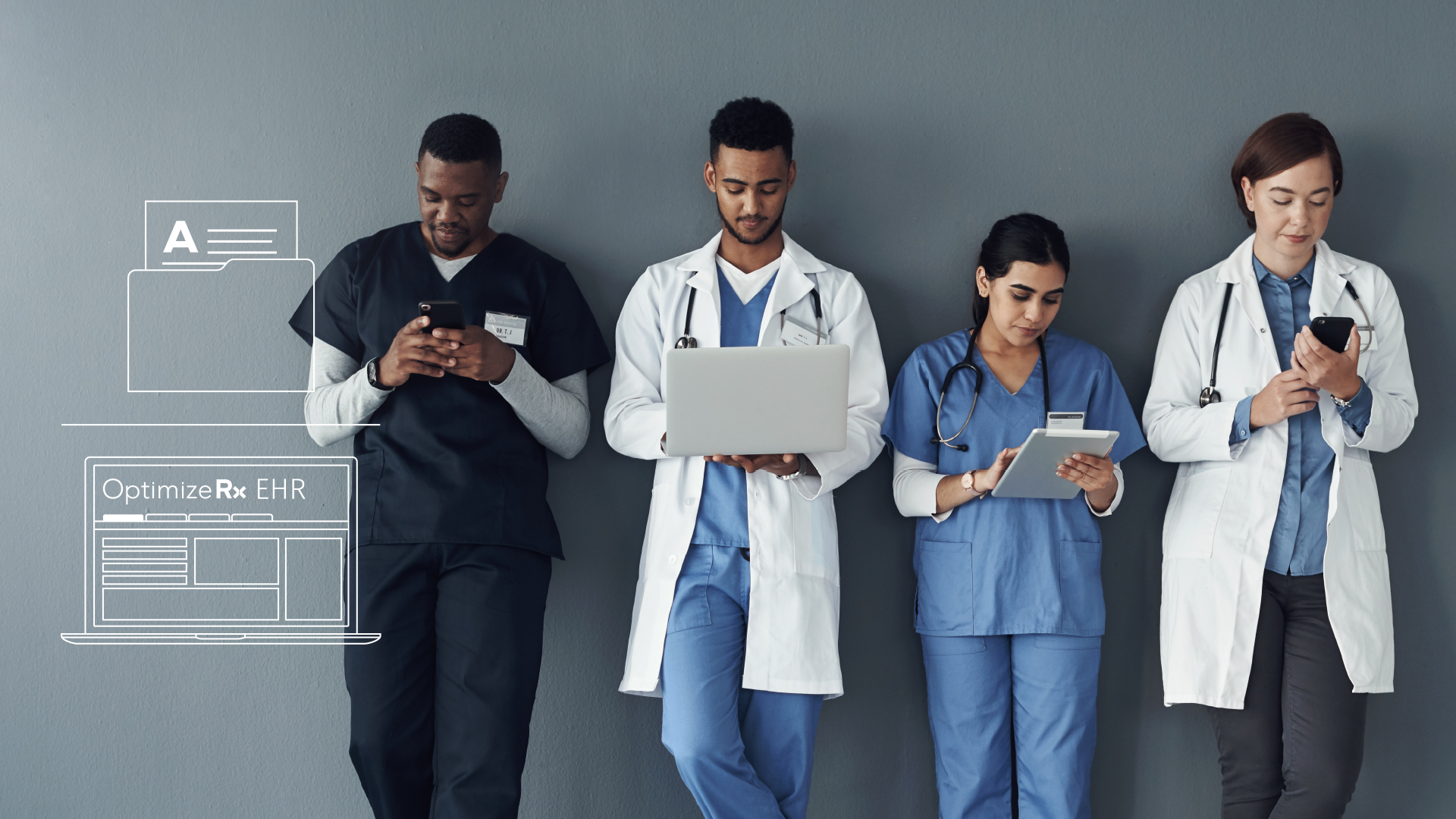 As medtech and medical device companies continue to advance their digital strategies, understanding and aligning with the digital patient journey have become more important than ever. But how can your device brand most effectively support providers and patients throughout the care journey? Each individual's journey and interaction within the healthcare system is unique. However, there are similarities that provide medtech and medical device brands with predictable contact points that allow for consistent engagement with HCPs – and their patients – throughout their decision-making processes:
HCP and patient interactions at the point-of-care

Face-to-face and digital interactions between brand representatives and HCPs

Ongoing patient monitoring and coaching to drive better outcomes
The Key Touchpoints Along the Healthcare Journey

Typically, awareness of disease and presentation of initial symptoms initiates the patient journey within the hospital (in-patient) or outpatient (e.g. doctor's office) setting. This initial phase of the patient journey results in a diagnosis and subsequent selection of treatments to alleviate the symptoms or treat the underlying ailments.
However, arriving at both the correct diagnosis and the optimal treatment plan can often take time – particularly if HCPs lack definitive tests/markers for either diagnosis or treatment eligibility, when payer requirements restrict treatment choice, or where affordability is a concern.
Once a treatment selection is made, compliance is key, and innovative approaches to engage patients and the universe of HCPs managing their disease can differentiate brands. This maximizes the commercial potential to ensure a high level of both compliance and persistence on your brand versus a competitor.
"Using digital channels to create a consistent, relevant brand presence throughout the care journey can dramatically impact which medtech brands are best positioned to capture market share or displace a competitor with a similar efficacy, delivery, or safety profile."
Align Your Brand with the Care Journey Using the EHR

Choosing digital tactics that align with HCP and patient needs at different points in the care journey can significantly impact medtech and medical device brand teams' share of voice – especially as field teams continue to struggle with access to high-value HCPs. No other digital channel gives greater access to HCPs (and their patients) throughout the care journey than the EHR workflow.
Not only is the EHR directly in play during patient care decisions, but it also provides the depth of data needed to hyper-target HCPs of high interest. Using insights from the EHR, most notably the patient chart, brands can trigger communications driven by specific ICD10 codes, medications, procedures, lab results, or other critical insights from the HCPs notes. As a result, medical device brands can easily deliver disease-specific, clinical, and branded messages to HCPs while they are selecting the most appropriate medical treatment or consulting with a patient.
Likewise, delivering data-driven communications on affordability support programs such as copay, coupon, or HUB enrollment services within the EHR not only provides another venue for medtech to support patients and providers, but also reinforces messaging which a manufacturer's field force simply cannot due to the limitations of traditional face-to-face interactions sponsored by medtech.
Finally, medtech brands can also capitalize on the embedded nature of the EHR in physician practices to open new digital lines of communication with their field teams. Integrating technology like one-click rep access can not only help field teams create face-to-face relationships with HCPs, but also reinforces to HCPs that medtech brands are accessible and available for support when needed.
When medical device companies prioritize data-driven digital engagement with HCPs throughout the care journey they have the opportunity to deliver the right brand resources for HCPs to diagnose, treat and support patients and caregivers. We'll explore these opportunities at the "digital point-of-care" in more detail in a future blog, so stay tuned for more insights from our experts.
Explore EHR-based Digital Engagement Solutions for Your Brand

Whether your medical device brand is seeking to increase market share against competitors, raise awareness following launch, or simply drive volume, aligning your digital strategy to the patient's journey using EHR-based programs ensures your brand is top-of-mind with HCPs when they are making treatment decisions.
Learn more about how OptimizeRx digital engagement solutions help your brand reach and communicate to HCPs help your brand reach and communicate to HCPs – and see the ROI we have delivered for life science brands.
---