Addressing Unmet Patient And Provider Needs In Diabetes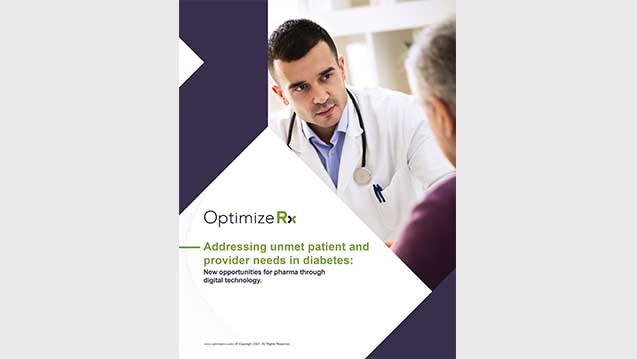 Read the report today to gain new insight from surveyed U.S. endocrinologists, including top diabetes treatment challenges and prescribing influences, as well as the digital strategies and technologies you need to help improve patient medication adherence and health outcomes.
Endocrinologists estimate 51% of their patients struggle with making lifestyle changes.

Download your copy of the report today for the full survey findings, as well as

a discussion of the opportunities for pharma to better support patients and providers.

We surveyed leading endocrinologists to understand the greatest challenges they and their patients face in managing T2D, then explored how new technologies could mitigate these challenges. Key findings include:
Endocrinologists estimate 51% of their patients struggle with making lifestyle changes, and 46% with affording their medication

92% of endocrinologists need more support communicating with patients about self-care, and 88% need more support discussing financial support programs

58% of endocrinologists found mobile/digital co-pay cards effective, and survey data suggests there is ample scope to expand the use of these and other digital tools
Report authored by: Danielle Drayton, PhD, President & Founder of REACH Market Research