Join us at Digital Pharma Innovation Week—a Free, Virtual Event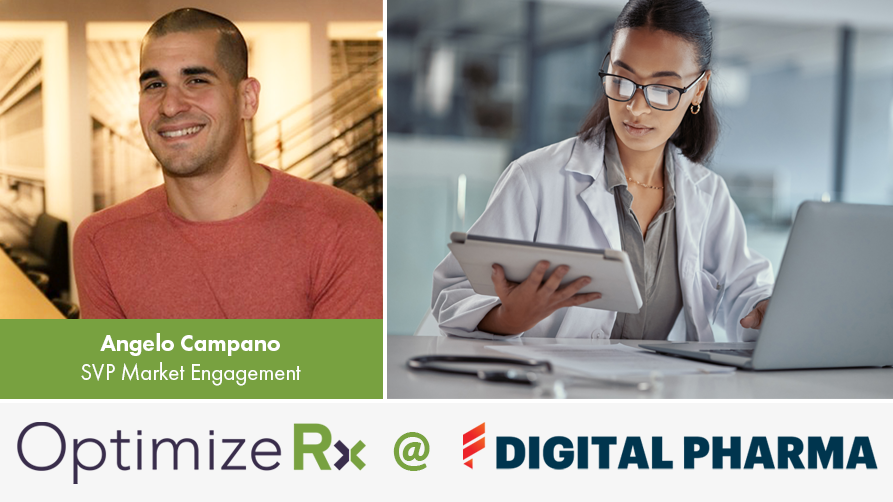 Deliver Targeted Brand Content to HCPs' Fingertips With an Omnichannel Approach

COVID has driven a surge in digital transformation within the life science industry – especially for marketers. Armed with robust data and new technologies, brand teams have been able to refine messaging and discover new, digital ways to target HCPs and patients. But regardless of how strong your brand message is, the effectiveness of your marketing efforts depends upon your channel strategy.
We're joining Digital Pharma Innovation Week to facilitate new learnings on how to harness the latest digital technologies and channels to improve the HCP experience. Tune in to our session, "How Can We Apply Omnichannel Strategies to Strengthen HCP Engagement?" for a roundtable discussion, led by OptimizeRx SVP Angelo Campano, on delivering personalized content to HCPs using an omnichannel approach, in order to build your physician relationships. Key themes for the conversation include:
The Omnichannel Mindset: Where do we start building an omnichannel strategy for HCP engagement? What principles should we keep in mind?

Delivering Personalized Content: What technologies help us deliver the most relevant message for each physician, at the best time to drive action?

Building the HCP Relationship: How do omnichannel strategies better support physicians in care delivery? What are the opportunities – and the potential pitfalls – for brand teams?

The Long-Term Vision: How has omnichannel evolved from Multichannel Marketing? What future growth and changes can we expect as omnichannel strategies continue to advance?
Interested in learning more about how you can engage physicians through new digital channels? Schedule a one-on-one meeting with a member of our team to explore how delivering brand information directly into physicians' clinical workflows (EHR) allows you to reach HCPs where they spend a majority of their time—on their screens. We'll also discuss new methodologies for using AI+RWD to improve the relevance of EHR-based brand communications, as well as digital solutions that support therapy access and patient adherence.
---
Interested in Attending Digital Innovation Week?

Over the course of three days, Fierce Pharma's Digital Pharma Innovation week will provide remote, free access to a cross-section of cutting-edge strategies and best practices used by Life Sciences and Biotech leaders. Don't miss your chance to join 1000+ of your peers and hear the latest marketing trends.