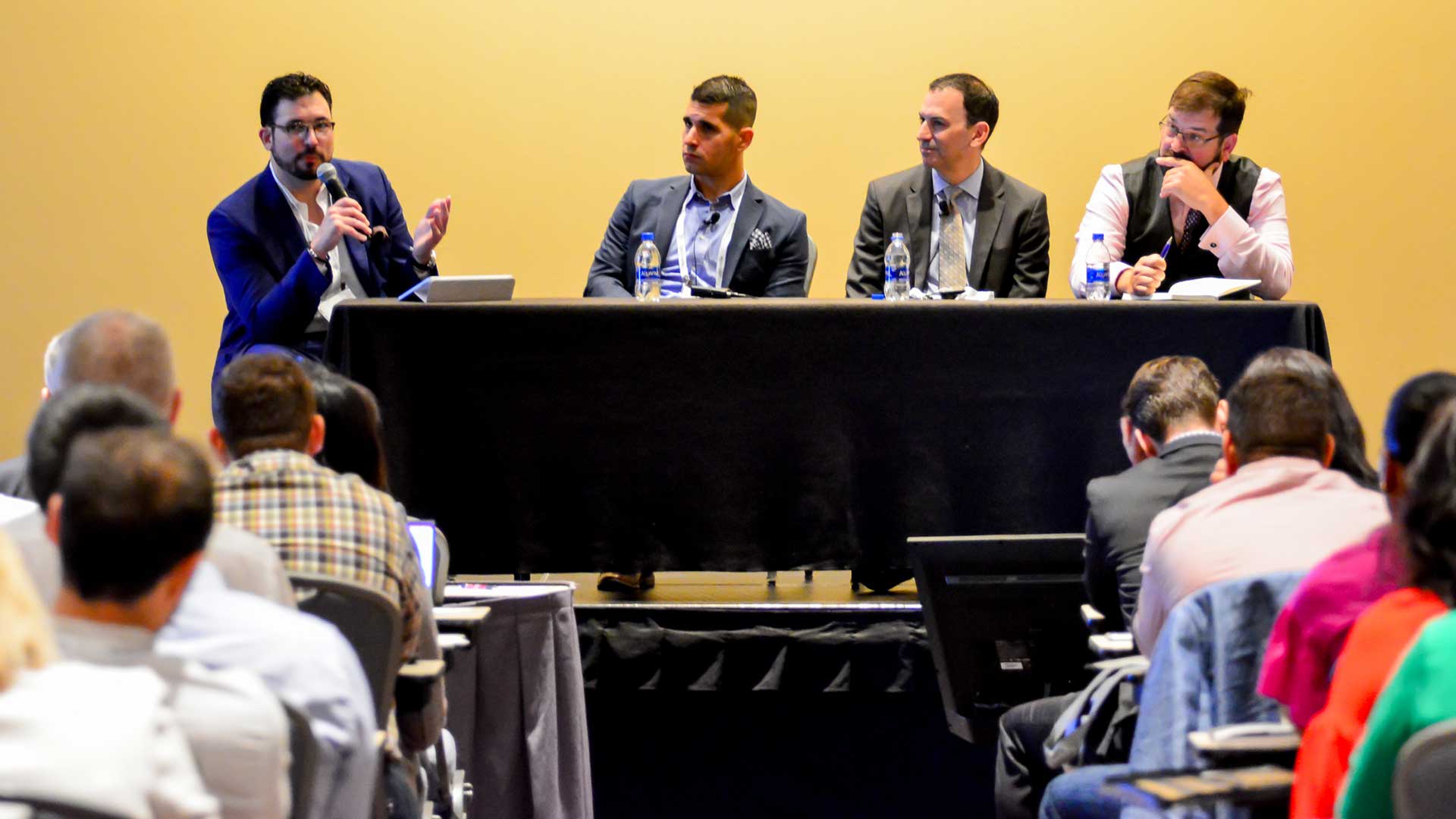 This year's Digital Pharma East conference in Philadelphia saw some clear themes throughout, with patient journey likely winning out as the term that most heavily dominated the collective industry brainspace (although digital transformation retains its long-standing spot in the running as well.)
There were also some standout performances on the dais, including from our own OptimizeRx President Miriam Paramore, who deftly moderated a panel with the inimitable Dr. Jack Pinney, physician at MidMichigan Health, and medical C-suite powerhouse, Dr. Harry Greenspun, partner and Chief Medical Officer at Guidehouse.
As always, many of the DPE highlights were poignant, some thought-provoking, and some downright funny. Here are a few of our favorites.
"What people want isn't necessarily what we want them to want. As physicians, we might think what people want is to get better. But people often want other things. They want the easiest care. They want the best service." —Greenspun, on the importance of using real-world info to guide patient marketing, not just our own ideas. This is a concept that's important to all marketers, as miscalculations in consumer motivation can mean success or failure of a product, and even more critical in life sciences when products can often determine outcomes.
"[Successful digital marketing mean getting] the right message to the right consumer at the right time. Also critical: Getting it on the right device." —Coleman Bigelow, Senior Brand Partner - Consumer Health, Google. Connecting with patients using their preferred communication medium is something we're very passionate about. In fact, we just made a big investment in our ability to do it.
"The delivery of urgent care is going to continue to get more fragmented. Sometimes I'm going to Facetime my doctor. Sometimes I'm going to airdrop my ECG [from my Apple watch] to a physician." —Paramore, discussing the fracturing of consumer digital usage after relating how her Apple watch recently disagreed with her care provider's very expensive EKG machine.
"I have to take everything into account when developing care plans. High deductibles, uninsured, what coupons are available—If I'm not taking it all into consideration, then I'm kidding myself [that I'm providing the best possible guidance for my patients]." —Pinney, describing the physician's mandate to embrace diligence. If you're looking for a way to make it easier for physicians to do their due diligence to maximize affordability, you've found it.
"If they're going to be effective, the behavioral drivers around non-adherence have to be changed by people around you. When the message [to quit smoking] comes from your daughter, the message is going to have more power." —Prodeep Bose, EVP, Growth & Innovation, The Bloc. Social determinants of health were a topic that seemed to bubble under the surface of several panels.
As a major sponsor of DPE, we were thrilled to see the level of attendee engagement at this year's conference, and we can't wait to see what's in store for 2020. And if like many of this year's attendees, you can't stop thinking about the patient journey, you're in luck. We like to talk about it, too.
---