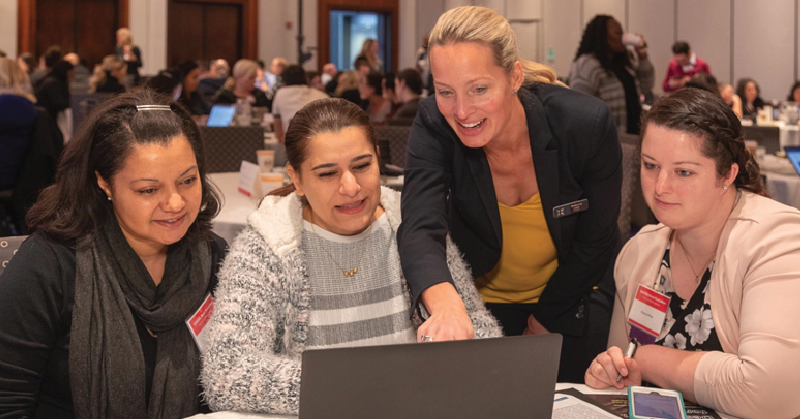 On the weekend of November 15th – 17th, 2019 hundreds of nurses convened in New Brunswick, New Jersey to participate in the SONSIEL Nurse Hackathon, sponsored by Johnson & Johnson. You may be asking yourself, why would nurses participate in a Hackathon - or even what is Hackathon - and why are they important to the future of solving healthcare's challenges? Allow me to explain...
What are Healthcare Hackathons?
A "Hackathon" is a term that was coined by the tech industry in the late 1990s - early 2000s, when large technology companies would convene a group of employees over the course of the weekend to address "technology" challenges in their platforms. They found that these rapid "innovation" events that brought together people of different backgrounds were highly effective for identifying new creative solutions to technology problems for their company. The effectiveness of such events began to spread outside of technology and eventually found their way into healthcare.
Healthcare Hackathons, much like technical Hackathons, are a space of rapid innovation. People of different backgrounds come together to pose problems they want to solve in healthcare, form teams, and over the course of a weekend, create new "innovative solutions" for the challenges they are facing. At a healthcare Hackathon teams can create technology solutions, actual physical products, to new processes and procedures to drive efficiency, with the goal to save lives and create better outcomes for patients in healthcare.
Hackathons are specifically helpful in bringing the "end-user" front and center and identifying the problems they want to solve. This central focus on the end user suddenly creates a new vantage point from which to view the problem - and in the instance of a healthcare Hackathon - the end user is often the nurse.
Why Nurses are Vital To Hackathons?
Nurses, the end user of nearly every medical product on the market, are at the center of nearly every patient interaction within healthcare. Nurses manage hundreds of thousands of dollars of highly complex technology, medications, and devices on every shift they work to keep patients alive. Nurses have the frontline knowledge of the "bottlenecks, breakdowns and inefficiencies", consistently navigating a sea of interoperability between systems and devices in all healthcare settings. Unlike anyone else in healthcare, it is the nurse who, through their incredible knowledge and expertise, truly sees the problems and breakdowns, that if addressed, could lead to millions of patients' lives being positively affected by new solutions to these problems.
---
OptimizeRx Guest Contributor
OptimizeRx Corporation
Rebecca is is an experienced nurse executive, the first nurse featured on Ted.com, and part of the inaugural nursing panel at SXSW 2018. She is also co-founder and president of SONSIEL: The Society of Nurse Scientists, Innovators, Entrepreneurs & Leaders, a non-profit affiliate member to the UN. Rebecca is passionate about creating communities to empower nurses and help them innovate, create and collaborate to start businesses and inventions to transform healthcare.