Many pharma brands, especially newer or specialty drugs come with what's known in the industry as the Patient Starter Kit. It contains a wealth of information including basic information about the medication, details about expected side effects, what to expect when on the medication, answers to frequently asked questions, information about patient support and co-pay programs, and the required ISI and other regulatory information.
The starter kit is a great resource, but for most brands there is a big problem with these kits; low engagement. Most patients will give the starter kit a once over, maybe even a thorough review, but then they end up in the recycling bin or stuffed away in a drawer. In some cases, they may not even get that. Therefore, let's look at 3 big reasons why every brand should consider adding an Automated Patient Engagement program to supplement their Patient Starter Kits.
More engagement with (and comprehension of) your key messaging




An automated patient engagement program can take the critical information in your starter kit and deliver it to a patient in digestible bites over time. As our attention spans are decreasing it becomes more critical for pharma brands to find ways to get important information about their products to patients in more understandable and engaging ways. These programs can help a brand do that, and more. In addition, automated patient engagement affords the opportunity for repetition and reinforcement of key messages the longer patients stay engaged.
Timing messages to arrive at the right time can keep patients on therapy longer




Almost all medications have a somewhat predictable drop-off period, that time period where if you can get the patient to continue through, on therapy, chances are they will stay for a long time. Many times, an unexpected side effect is to blame, or a side effect that takes time to subside may be a problem. In many programs we have created, we have timed messaging designed to help patients past these barriers, by making them aware of what was coming and providing information that helps them get through it. Often these messages contain links back to branded material online that a patient can engage more deeply with, better preparing them for what may be coming.
The opportunity to periodically nudge patients to make supporting lifestyle changes




Chances are your drug works better when your patients are eating right, staying active, managing their stress, and getting enough sleep. It's almost impossible for a patient starter kit to offer compelling enough information to actually affect these behaviors in patients over prolonged periods of time. Sent as lifestyle reminders over the course of an engagement program, however, automated patient engagement programs offer you a chance to nudge your patients towards a healthier life, and a better outcome than with just your medication alone.
These are just 3 of the reasons why all pharma brands should think about adding an automated patient engagement program to their marketing mix. In a future blog, we will describe in greater detail what one of our more comprehensive programs included to give you a better idea of how this might fit into the pharma brand marketing mix. To learn more about these programs or get a full demo of our capabilities, talk to our team today.
---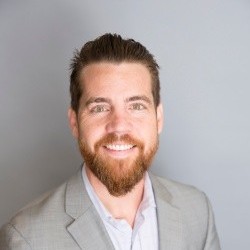 VP of Sales
OptimizeRx Corporation
Adam is an accomplished healthcare executive with a proven track record of sustained success driving revenue, growth and profitability. He's a strategic business development and sales professional, who leads with passion and excellent communication, and motivates and encourages anyone he works with.