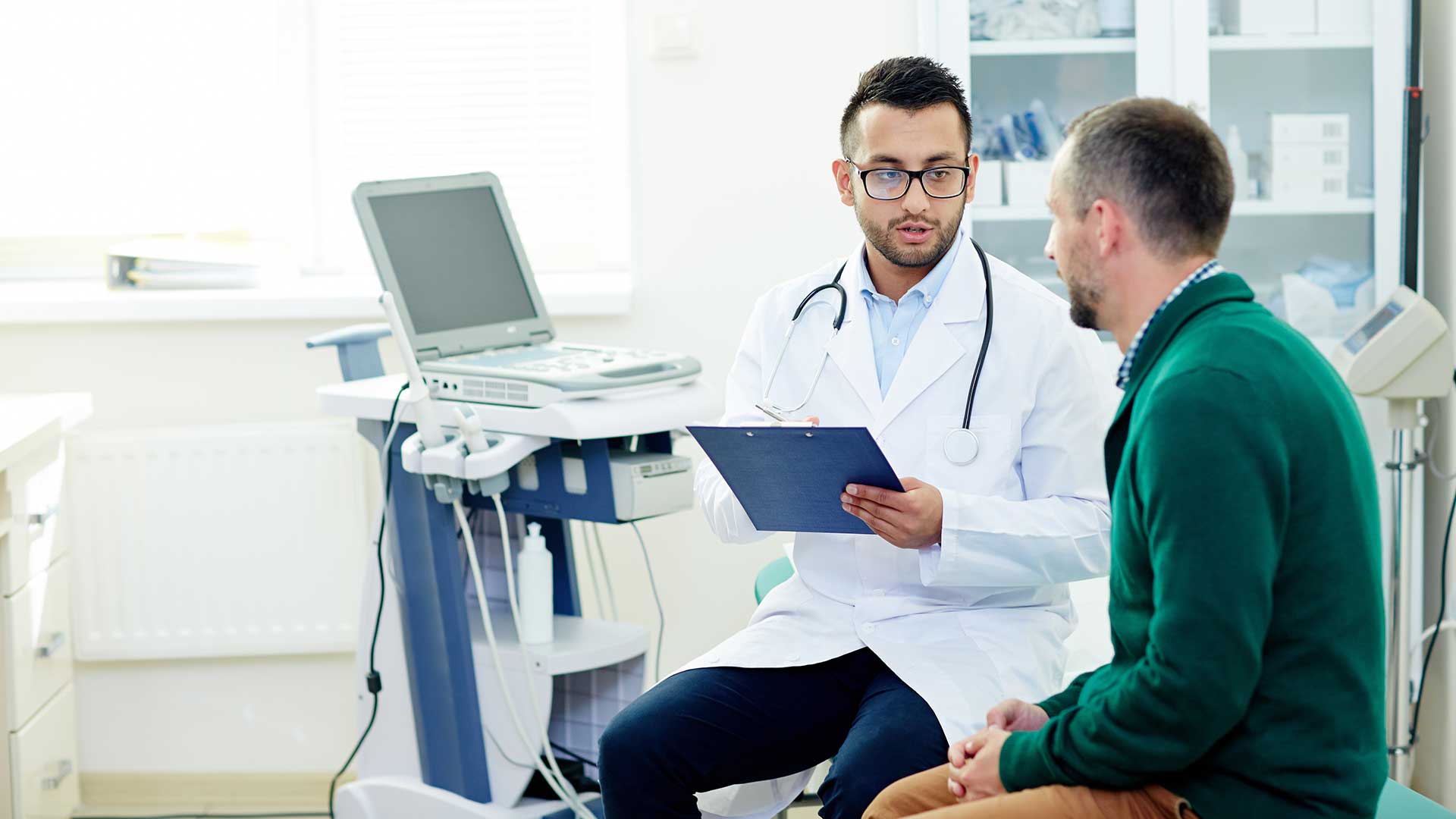 Understanding the patient journey is critical for life science manufacturers to effectively develop and commercialize products and services that help patients live a longer and healthier life.
Although nuances exist which differentiate each individual's journey and interaction aspects of the healthcare system, there are consistencies which provide pharmaceutical, medical device, and other life sciences manufacturers leverage points to engage the patient and HCP throughout their decision-making processes:
Critical interactions which transpire at the point of care

Continuous engagement of both HCPs and patients to communicate important disease, clinical, and brand-specific messaging throughout this journey

Ongoing monitoring and coaching that can drive real outcome improvements
Starting the Healthcare Journey

Typically, awareness of disease and presentation of initial symptoms initiates the patient journey within the hospital (in-patient) or outpatient (e.g. doctor's office) setting. This initial phase of the patient journey results in a diagnosis and subsequent selection of treatments to alleviate the symptoms or treat the underlying ailments which lead the patient to engage with the relevant HCPs.
However, the patient's insurance status has a substantial impact on the administration and fulfillment of prescribed medications or medical interventions recommended to manage their disease. Ensuring affordability and innovative patient access methods will dramatically impact which life science brands are best positioned to capture market share or displace a competitor with a similar efficacy, delivery, or safety profile.
Following the initial prescription, adherence is key, most notably for drugs which are indicated for chronic diseases, rather than acute interventions; where innovative approaches to continuously engaging patients and the universe of HCPs managing their disease can differentiate brands maximizing the commercial potential to ensure a high level of both compliance and persistence on your brand versus a competitor.
"Ensuring affordability and innovative patient access methods will dramatically impact which life science brands are best positioned to capture market share or displace a competitor with a similar efficacy, delivery, or safety profile."
Digital tactics have significantly impacted a pharmaceutical brand team's share of voice at the point of care. Given the increasing lack of field force access to high-value HCPs, digital channels such as the EHR workflow are critical to delivering disease-specific, clinical, and branded messages to HCPs most notably at the point of care when selecting the most appropriate medical intervention while consulting with a patient.
Likewise, delivering communications on affordability such as copay, coupon, or HUB enrollment services through workflow tools such as a physician's EHR not only provide another venue for interacting with pharma, but also reinforce messaging which a manufacturer's field force simply cannot due to the limitations of traditional face-to-face interactions sponsored by pharma.
Hence, a digital health company focused on interacting with HCPs at the point of care, and continuously engaging individuals and caregivers from the initiation and throughout the patient journey will deliver substantial value to life science manufacturers.
Engage with Data-Driven Decision Making

Whether your brand would like to reinforce patient access, clinical, or disease awareness, a firm that aggregates a network of EHR software providers can facilitate messaging across their platform to the prioritized HCPs or specialties of interest. Given the promise of Real World Data-driven decision-making, innovative algorithms can be deployed to hyper-target HCPs of high interest by leveraging insights from the EHR, most notably the patient chart to trigger communications driven by specific ICD10 codes, medications, procedures, lab results, or other critical insights from the HCPs notes to ensure your branded, financial, or disease messaging reaches the appropriate stakeholders at the most relevant time within the doctor's office or hospital setting.
The resulting commercial impact on the brand is substantial if all elements of these digital solutions are deployed simultaneously. Envision high-value HCPs receiving your sponsored messaging across all aspects of their EHR workflow, from the log-in screen, through patient selection, with innovative triggers delivering key messaging appropriately based on the Real World Data from the patient chart. The communication of vital information continues through the e-prescribing workflow where financial messaging on affordability will differentiate access versus your competitors.
Key Takeaway

Understanding the patient journey then deploying a truly innovative, yet cost-effective method of reaching and communicating to HCPs and patients while delivering a compelling ROI is important to every brand. Want to learn more about the patient journey? Download the simple overview slide below or schedule a demo to learn more.
---