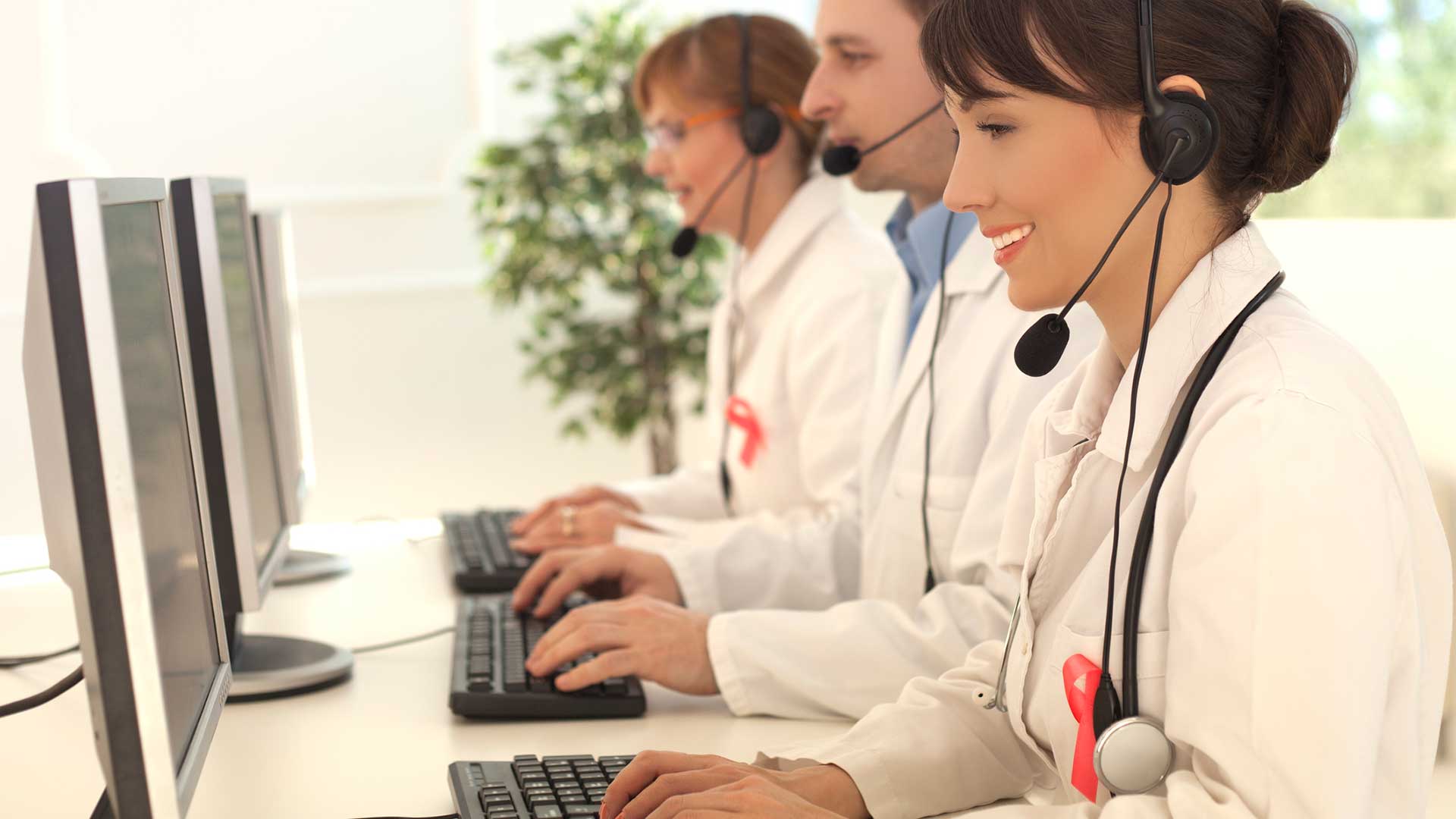 When it comes to making outbound calls to patients in the healthcare space, just getting people to answer the phone can be a big challenge. Once you do reach them though, how can you make sure you are doing everything you can to ensure that your call is a success? Whatever the objective for your outreach, patients will often greet you with a healthy dose of skepticism. Let's face it, the number of phone scams out there and the publicity they generate has increased tremendously.
Here are a few important things to do to help reassure patients that speaking with you is not putting them at risk;
Make Your Number / Caller ID as Recognizable As Possible
Landlines will show a caller ID, so displaying the caller's name is important. Ask yourself, does the patient know my company name or does the patient just know it's their pharmacy? Use an identifier they will recognize quickly. If they are being called on a cell phone, which doesn't show caller IDs, and show only the number, do not use a toll-free number. Use an area code that will be familiar to them. Doing this will increase the pick-up rate.
Know Who You Are Talking To and Their Situation
When speaking with a patient or anyone for that matter, knowing their situation is extremely important. Things to consider are the age of a patient, their diagnosis, and or the complexity of a patient's medication regimen. In this era, many people are easily distracted or have a short attention span. Because of this, you want to make sure you are focused on what you need to accomplish on your call and not stray too far beyond the issue at hand in the short time the patient may give you.
Some patients give back a warm, friendly response after hearing where you are calling from, others, not so much. Your patients still may be unsure about the number you are calling from or if you are who you claim. Recognize this has nothing to do with you, rather it's more the skepticism of patients receiving a somewhat unexpected call. Just answer any questions they may have about your identity truthfully and politely.
Set The Right Tone and Speak with Confidence
Maintain a strong confident voice when you are speaking with a patient over the phone. You want the patient to feel comfortable when sharing personal information. Don't lose your human connection by talking like a robot or reading too much from a script - be genuine. Although the patient can't see you, they can hear your tone and confidence in every word. Try to smile while you are talking and maintain a warm conversational tone from the minute you say hello. This will allow patients to be more welcoming of the call and likely to engage with you. Maintain your smile as if you were speaking to the patient face to face and your confidence will follow.
Practice Active Listening
Many patients express their concerns or need very quickly during a call. Some patients aren't as easy to read, but in any case, the best thing to do is to simply listen. Don't get caught up in trying to force information, product, or service onto a patient. An overload of information can deter the patient from continuing the call and fully engaging with you. Pay attention to the patient's tone and reaction. This can signal a lot such as if they are busy, or simply just aggravated because they believe they are getting a cold call. To maintain an effective line of communication, focus on the patient's reaction and tone and react accordingly. Sometimes it's better to abandon a call and ask for an alternative contact time than try to achieve your objective with an unwilling participant.
Regardless of age, diagnosis, or medication regimen, when engaging with patients via phone, always maintain a reassuring, positive, and confident voice and tone. From start to finish, pay attention to the patient's reaction to the call before pushing anything onto them regarding their health; even things that are free and seen as beneficial for a patient. Remember, some patients can be more sensitive than others when it comes to their health. Build that trust, and comfort with your voice, and maintain that smile and confidence. This can make all the difference when it comes to engaging with patients.
---