Learn What Physicians Say About How Access Pathways Impact Care Delivery
Download the Infographic

We surveyed 100+ physicians across five specialties to understand the challenges they face and the solutions they need to streamline therapy initiation.
Download the results for new insights into how your team can better support prescribers.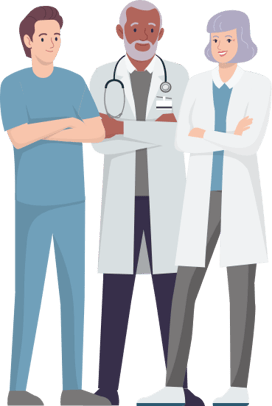 Did you know that physicians and their office staff on average spend nearly 4 hours per day helping patients gain access to medication, with an estimated cost of $5,800 a month to their practice?
That is just one of the eye-opening revelations from our recent physician survey, and we'd like to share the results with you. Check out the video above for some key highlights from our findings, then download the infographic for additional insights.
Ready to Take the First Step in Building a Digital Access Strategy

?

Most therapy enrollment processes for specialty drugs are still slow and cost providers billable time. And, if an HCP knows a drug will be challenging for a patient to get, they'll opt for the quickest route to onboard. As a result, these processes are obstacles to patient access and adherence. And they could be obstacles for your brand.
The OptimizeRx Therapy Initiation and Persistence Platform streamlines therapy access by providing physicians with digital tools directly in the EHR, at the exact time they are writing a prescription for your brand. The result? Physicians save time and resources, while patients start medication quickly and more efficiently. 
Explore how a digital therapy initiation workflow and eEnrollment tools could solve the market access challenges facing your brand.