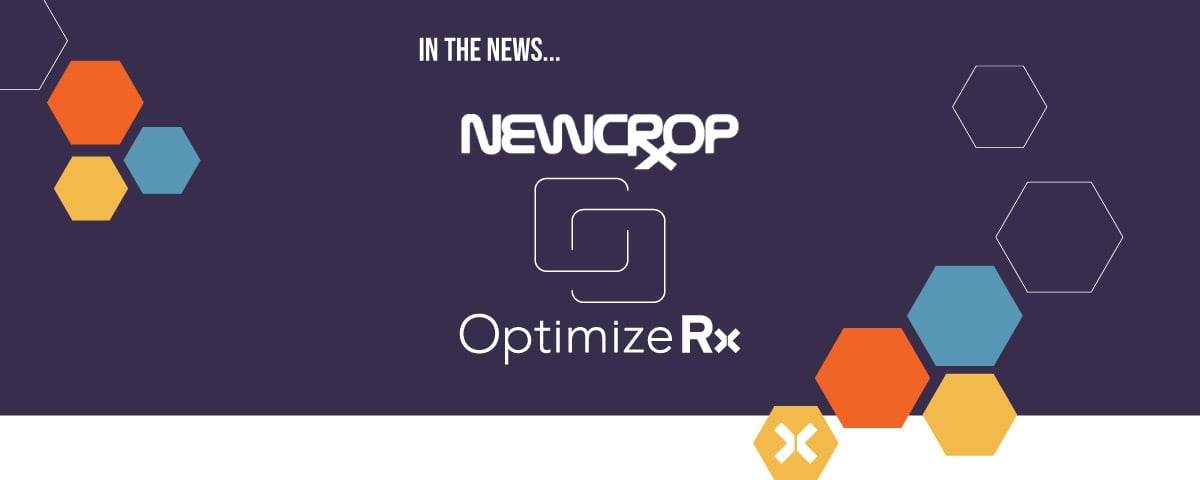 For the last few days, you might have noticed us celebrating our newly announced exclusive partnership with NewCrop. They're one of the most exciting e-Prescribing services in the industry and aligning with them adds access to a huge number of HCPs to our already industry-leading network.
But the true benefit of the relationship goes far beyond numbers.
What really excites us about our NewCrop announcement is that it helps us deliver on our promise to improve affordability and adherence to more patients.
We were founded over a decade ago, and in the time since we've accomplished a lot. We now offer our partners access to the largest EHR network in the country. As a NASDAQ-listed company, we've delivered tremendous value to our shareholders. We've assembled what we believe is the industry's most exciting Health IT leadership team. Our list of pharma collaborations includes industry heavyweights with names you know and respect. Likewise with our list of EHR partners.
But here are some of the numbers we're most proud of:

Our messaging products aren't just a way for pharma to reach patients with brand information. Our apps don't just deliver marketing messages to HCPs where they're most likely to notice them.
In fact, our apps have the power to change lives. Together with our pharma partners, we have the power to reach one patient with one message that might help them decide to embrace their treatment. Together with our pharma partners, we might encourage one person to make it to the pharmacy. Together with our pharma partners, we might help just one patient afford medication that can provide a world of difference.
Our platform has served over 600 million patients, through over 570,000 providers. And we've done it just one patient at a time. Each has a story. And we've been able to change the trajectory of many of them.
So, when we say we're excited about NewCrop's partnership, that's why. With this exclusive relationship, we're adding over 65,000 HCPs to our available network. How many patients will those 65,000 HCPs reach? We'll never know. But they'll do it just one patient at a time. And we'll be there with them for each one patient, delivering affordability, and increasing adherence. Because that's what we do.
If you'd like to join us in our mission to promote affordability and adherence across the country, contact us today. Or if you'd like to see our industry leading platform in action, schedule a demo and see what the industry's most comprehensive life science-to-patient messaging platform looks like in action.
---