Leadership Team
We are committed to advancing affordability and access to medication for all people. Our collaborative team has decades of experience across the healthcare ecosystem.
We know healthcare stakeholders and the unique challenges of manufacturers inside and out

Dedicated to building solutions that fit into people's daily lives.

Passionate about bringing people and technology together to solve health challenges.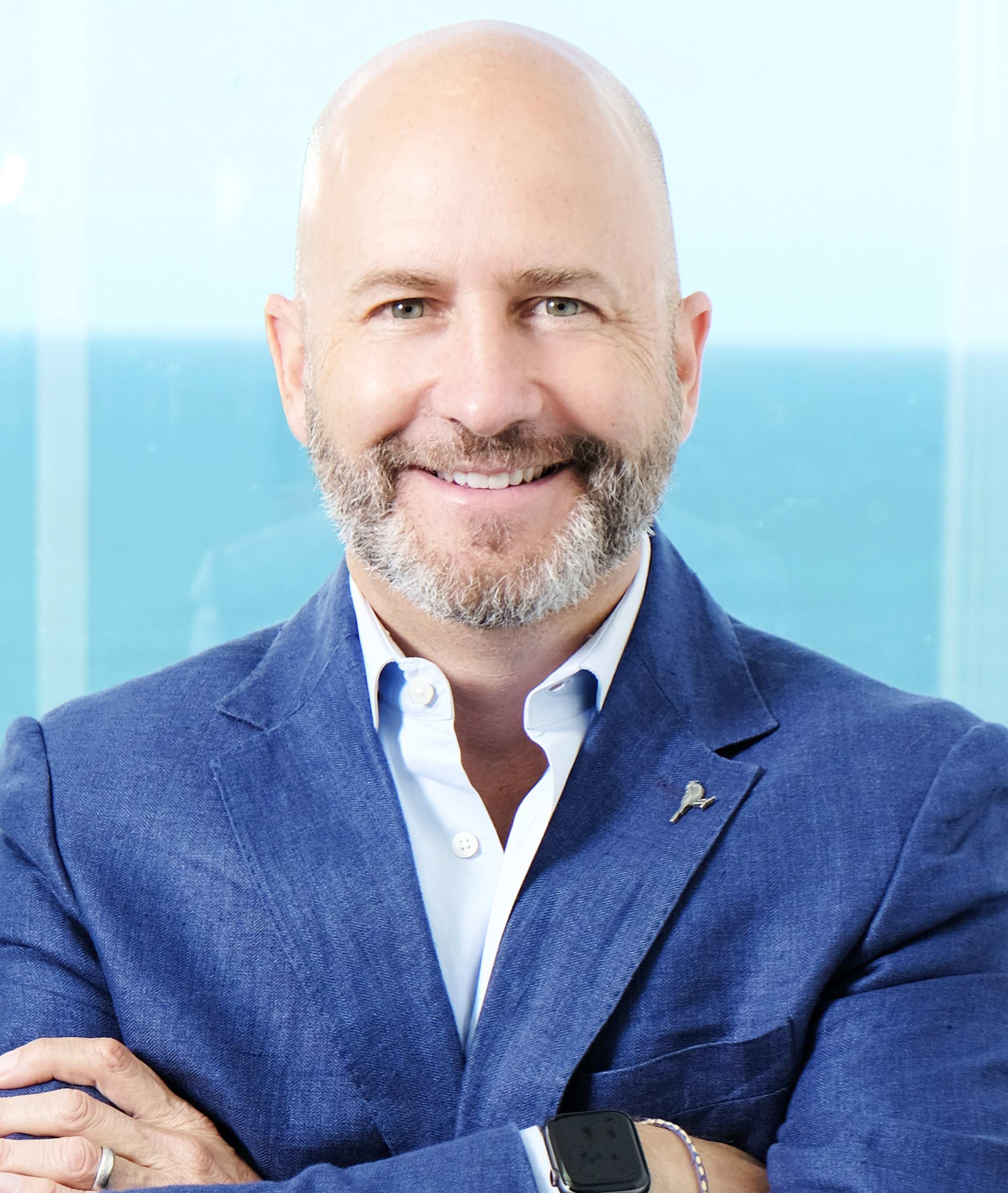 Chief Executive Officer | Director
William J. Febbo
Over the last 20 years, Will has led health service, technology and finance companies, connecting key participants in the healthcare industry. As CEO and Director of OptimizeRx, he has continued to drive innovation in healthcare, and over the last several years, he has led the transformation of OptimizeRx into a leading digital health company that facilitates communication at the point-of-care for better health outcomes.
In 1999, Will co-founded and became CEO of MedPanel, a market intelligence and communication provider to the life sciences and financial industries. MedPanel was acquired in 2007 by Merriman Capital, a leading investment bank. At Merriman, he served as COO of investment banking and CEO of the firm's Digital Capital Network. He launched pioneering digital compliance and transparency products and was part of the management team that raised more than $500 million in banking and M&A transactions.
Will earlier held a number of M&A and international business development roles at multinational companies involved in automotive, medical, precious metals and other industries.
He currently serves as a faculty member for Massachusetts Institute of Technology's linQ program, a collaborative initiative increasing the potential of innovative biomedical research to benefit society and the economy.
Will serves on board of The United Nations of Greater Boston, a non-profit focused on building a stronger network of global citizens in the Boston area. He also serves as a board member of Modular Medical, an early stage public medical device company.
Will earned his Bachelor of Arts in International Studies and Spanish from Dickinson College, Pennsylvania. He is fluent in Spanish, married with three children and enjoys playing soccer.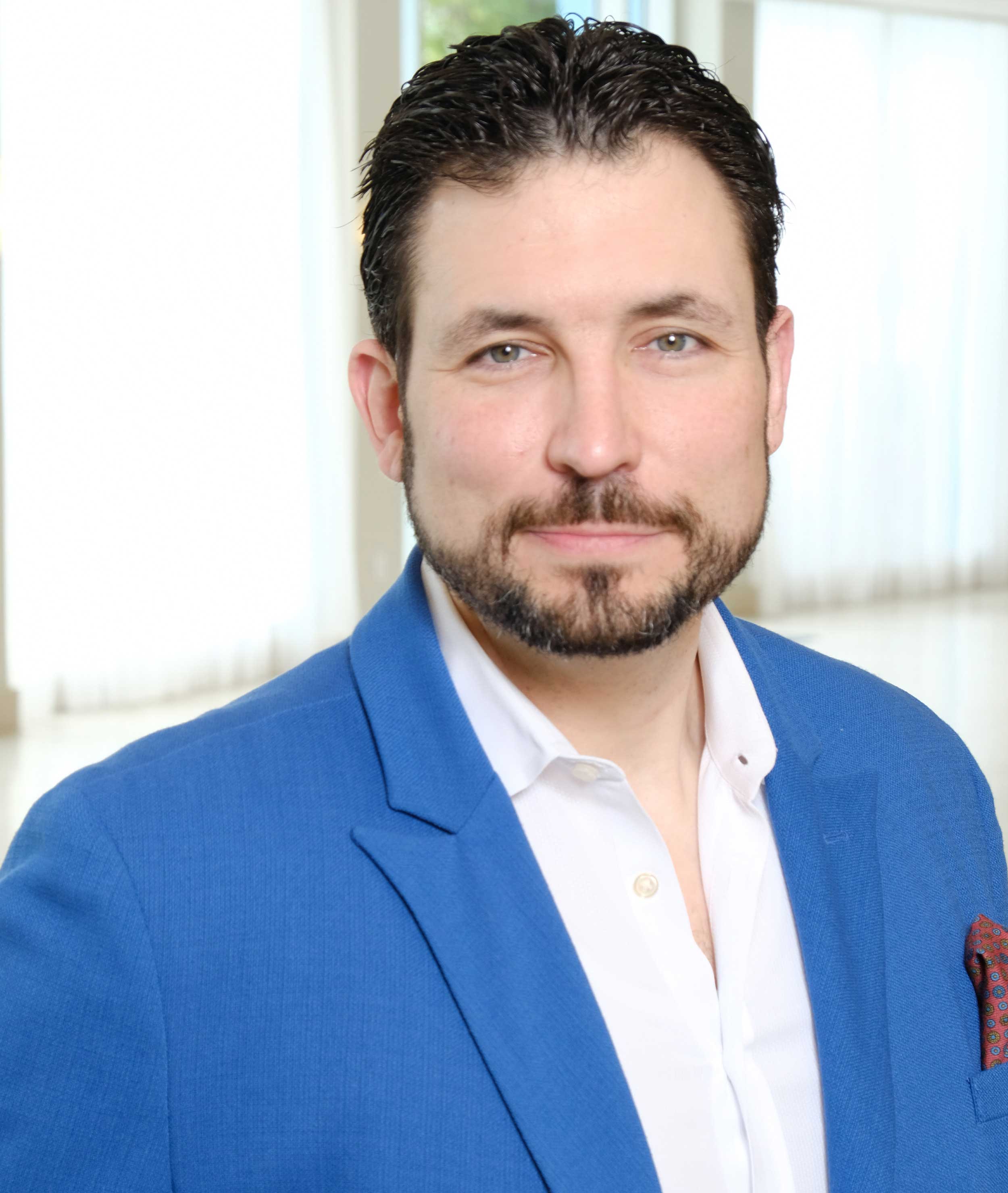 Chief Commercial Officer
Steve Silvestro
Steve Silvestro brings more than 20 years' experience in direct operations, sales, and partner network growth, to lead revenue activities and strengthen the go-to-market.
Steve is responsible for driving OptimizeRx's platform revenue growth including enterprise-level direct-to-patient and direct-to-provider product adoption to improve patient outcomes.

During his tenure at Decision Resources Group, he was an instrumental leader in the growth of the company from $30 million to $180 million in revenue. His customer-first philosophy is greatly aligned to our values at OptimizeRx.
Steve previously served as vice president and general manager at CCH Tagetik, a division of Wolters Kluwer. Prior pharma leadership experience includes executive positions with Prognos, Decision Resources Group and D.M.S. Silvestro has extensive channel expertise in biopharma commercialization, global market access, market research, analytics, enterprise SaaS solutions and strategy.
Silvestro received a master's degree in Business Management from Harvard University. He also holds undergraduate degrees from Brigham Young University in both Business and Italian. He is fluent in English, Italian, Spanish and conversational in French.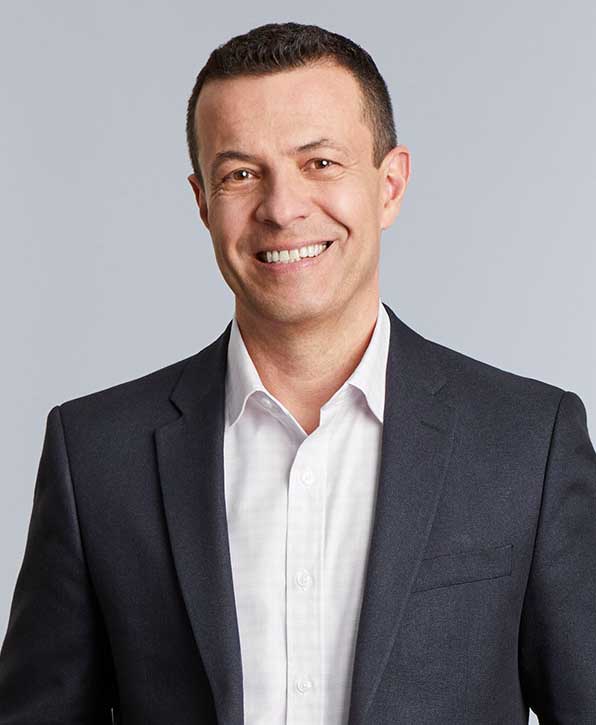 Chief Financial Officer & Chief Operational Officer
Edward Stelmakh
Ed has over 30 years of diverse experience at organizations going through transformational changes, including international expansions, new product launches, financial/operational turnarounds, mergers & acquisitions, resource prioritization, strategy creation, and digital innovation. In his senior leadership roles, Ed has continually brought lasting positive culture changes and purpose to the organizations he serves.
Prior to joining OptimizeRx Ed served in a variety of leadership roles at Otsuka America Pharmaceuticals Inc. His tenure with Otsuka began as a CFO leading the finance team on a transformative journey to help steer the organization through Abilify loss of exclusivity (LOE). It culminated in an appointment as CFO/COO to lead a ~400 person, multi-functional team of professionals through product lifecycle management, new product launches, strategy development, alliance governance, M&A and COVID-19 response. Over his tenure, the US organization evolved to be one of the best performing businesses for Otsuka globally and built best-in-class capabilities across a number of key enterprise functions through significant process optimization and automation initiatives.
Ed's career has taken him across the globe, including foreign expat assignments in the Netherlands and Russia. He has held positions of increasing responsibilities in finance and operations at Covance/LabCorp, Mylan, Organon/Schering-Plough, Sanofi-Aventis and Johnson & Johnson.
Outside of work, Ed serves as the Treasurer and Executive Committee member of the American Foundation of Suicide Prevention in NYC, and as a member of the Advisory Committee of the Arts Council of Princeton.
He received his Bachelor of Science in Finance from Towson University and his MBA from the University of Baltimore. He is also a Certified Public Accountant (inactive) in the State of New Jersey and a Certified Management Accountant. He is married with two adult children, and fluent in Russian.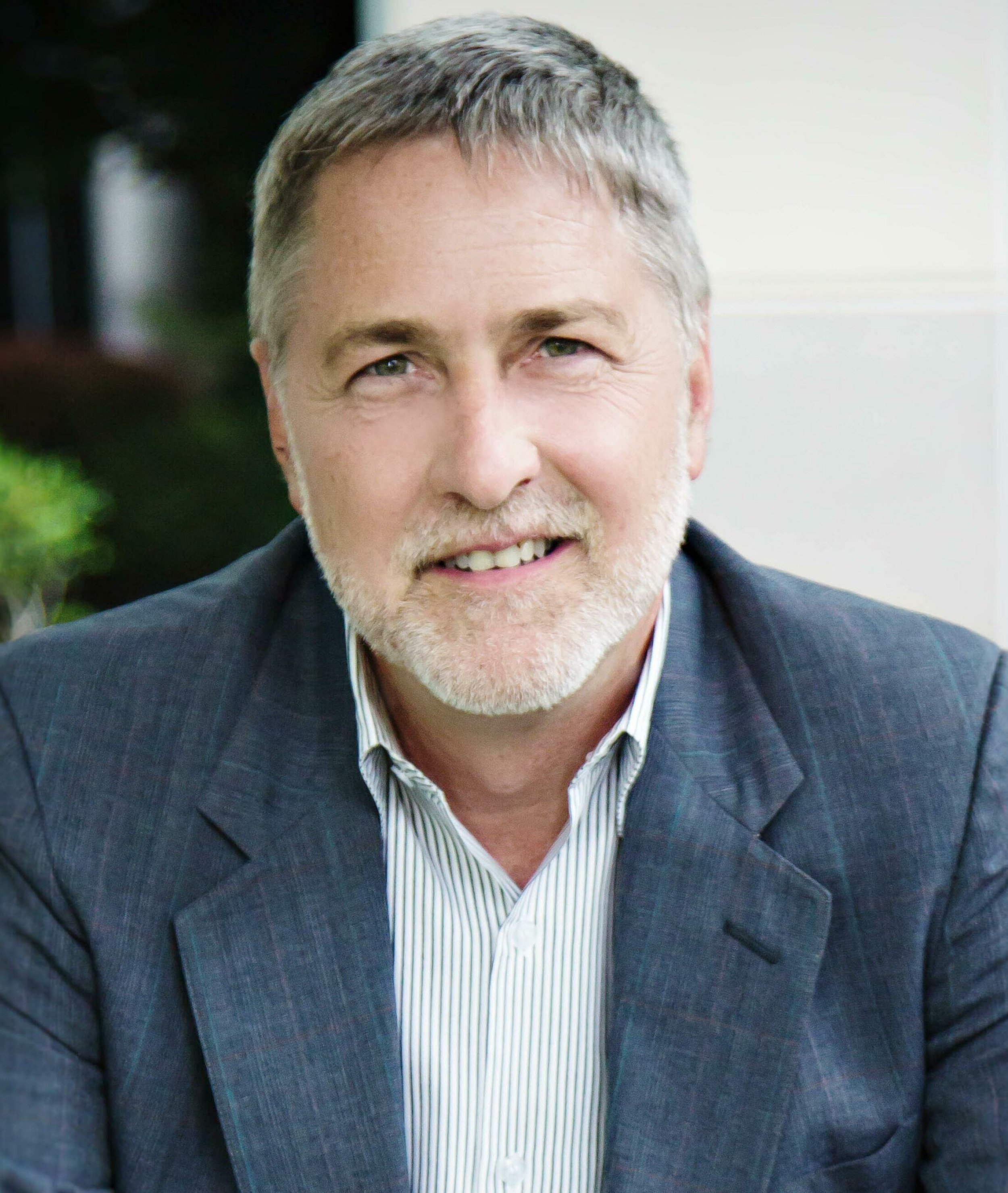 Chief Technology Officer
Todd Inman
30+ years of experience delivering outcomes in Master Data Management, Clearinghouse EDI, Data Warehousing, Data Intelligence, Cloud based solutions to Enterprise needs. This experience has run the gamut from building the EDI Clearinghouse for CareFirst BCBSNCA, to delivering National all-payer connectivity for WebMD, to implementing Data Warehousing, and Master Data Management solutions and Products for Emdeon, to creating Data Solutions In The Cloud for Change Healthcare, and now all of Platform and Technology for OptimizeRx.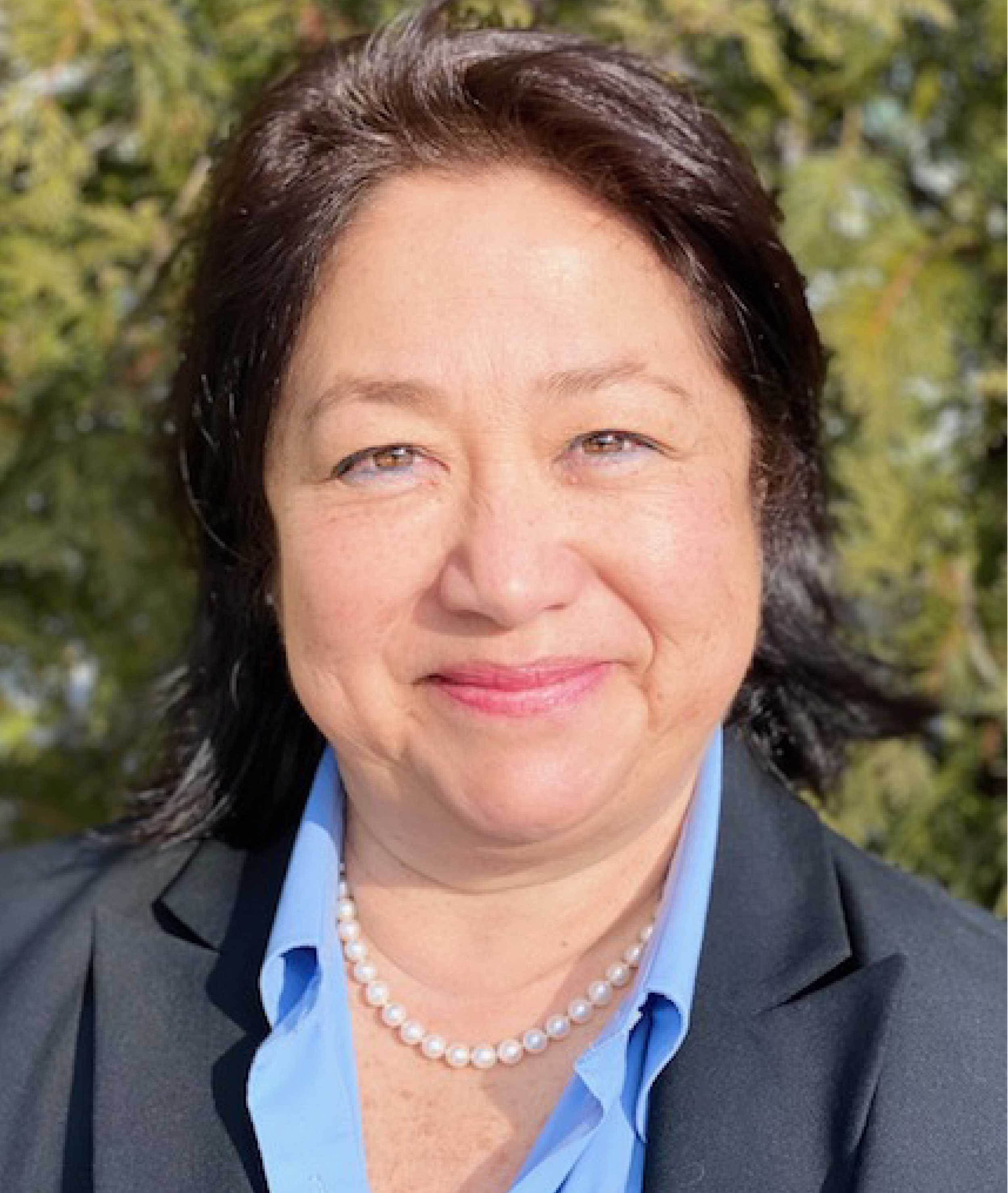 Chief Compliance Officer & General Counsel
Marion Odence-Ford
Corporate lawyer with over 20 years of large firm and in-house experiences in a broad range of industries including life sciences, biotech, high tech, business consulting, professional services, banking and finance companies. Critical thinker with strong global management, leadership, analytical, communication and problem-solving skills with emphasis on providing practical and proactive solutions to complex legal and business issues in both the domestic and international arenas. Areas of expertise include: Corporate, M&A and SEC; Complex Transactions & Global Commercial Contracts; International Law & Business; Technology & Licensing; Intellectual Property; US & International Labor & Employment; Corporate Policy Development & Training; Privacy; Compliance; Inbound & Outbound Immigration; Litigation Management; Corporate Governance & Board Relations; and Oversight of In-House Legal Staff & Outside Counsel.
Board of Directors
Gus D. Halas
Chairman of the Board


Mr. Gus D. Halas served as the Chief Executive Officer and President of the Central Operating Companies of Central Garden & Pet Company (Central Garden & Pet Corp.) from April 2011 to June 2013.
Mr. Halas served as the President and Chief Executive Officer of T-3 Energy Services Inc. from May 2003 to March 2009.
He served as the Chief Executive Officer of Clore Automotive, Inc. from August 2001 to April 2003 and also served as its President. He also helped institute Kaizen and Lean Manufacturing principles on a global scale.
From January 2001 to May 2001, he served as the President at Marley Cooling Tower Company at United Dominion Industries Limited. From January 1999 to August 2000, he served as the President of Pump Services Group at Ingersoll-Dresser Pump Company.
From 1986 to 1999, he served in various management roles, including the Senior Vice President of Customer Support Services of Sulzer Industries Inc. He served at Sulzer, Ltd. He served as the Chief Executive Officer and President at Interpet Limited. He served as the President and Chief Operating Officer at Marley Cooling Industries and served as the President at Ingersoll-Dresser's Pump Company. He served as a Partner and Member of Advisory Board of White Deer Energy. Mr. Halas served as the Chairman of T-3 Energy Services Inc., from March 2004 to April 2009 and as a Director from May 2003 to March 2009. He has been an Independent Director at Aquilex Holdings LLC since June 2007 and School Specialty, Inc. since July 2015. He has been a Director at Triangle Petroleum Corporation since October 2011 and Hooper Holmes Inc. since April 2013.
Mr. Halas has been a Director of OptimizeRx Corporation since August 2014 and Madalena Energy Inc. since January 2015. He served as a Director of Aquilex Corporation until July 2011.
He has significant experience in the energy industry and in public companies in both an executive and board role.

Mr. Halas holds an M.B.A. from Imede Lausanne Switzerland and a BS in Physics and Economics from Virginia Tech University.
James Lang
Director


Mr. Lang brings to OptimizeRx more than 25 years of experience in healthcare data, analytic, and technology enabled business services.

Lang presently serves as an executive advisor to Water Street, a strategic private equity firm focused exclusively on building market-leading companies in healthcare. He is also a director of BioVie, a development-stage company pioneering an innovative therapeutic that targets complications due to liver cirrhosis.

Previously, Mr. Lang served as CEO of Decision Resources Group, DRG, a leading healthcare research and consulting company providing high-value healthcare industry analysis and insights, where he helped transform the company into an industry leader. Earlier, he was president of Strategic Decisions Group, a premier global strategy consultancy, and he expanded the life sciences practice and later sold it to IMS Health.
He is an active private investor and advisor with healthcare companies, including Boston Heart Diagnostics (acquired by Eurofins) and AlphalmpactRx (acquired by IMS Health).

James Lang holds a BS summa cum laude in electrical and computer engineering from the University of New Hampshire, and earned an MBA with distinction from the Tuck School of Business where he was named an Edward Tuck Scholar.
He currently guest lectures at the Tuck School of Business in strategy and decision-making.
Lynn O'Connor Vos
Director


Lynn is the President and CEO of the Muscular Dystrophy Association (MDA), the leader in the fight against muscular dystrophy and ALS through its funding of research, clinical care, support service, and education.
Lynn has a hands-on appreciation for patient care, and she has considerable executive experience and expertise in the fields of pharmacology, medical and clinical education, and digital marketing.

Prior to her arrival at MDA, Lynn was CEO of ghg | greyhealth group for nearly 23 years and is credited with creating, building and acquiring companies — specifically, nine acquisitions — to grow ghg's global footprint. While at ghg, Vos led global expansion and diversification strategies and within two years grew the company from a small, domestic professional player into an award-winning global enterprise with fully integrated, multi-channel offerings.
She is a recognized thought leader in the industry with published white papers and articles outlining new, successful approaches to health care technology and communication.
Patrick Spangler
Director


Patrick Spangler has over 32 years of experience in IPO's, mergers and acquisitions, operations and financial management experience in the medical device and health care IT industries. As a transformational leader he has been responsible for driving high-performance emerging growth firms as well as large publicly traded companies and has also served in the private equity sector successfully improving operational results and exit strategies with a broad array of portfolio companies. He currently serves as Chief Financial Officer of On Target Laboratories which has developed fluorescent markers to target and illuminate cancer during surgery. Prior to On Target Laboratories, Pat served as Chief Financial Officer of MHC Software supplying document automation software to a variety of industries. Previous to MHC, Pat served as Chief Financial Officer of Vigilanz Corporation, Chief Financial Officer of Healthland Inc, SVP and CFO for Epocrates (EPOC), SVP and CFO of ev3 Inc. (EVVV), and ... Executive Vice President and Chief Financial Officer and Assistant Secretary for EMPI Inc (EMPI). Prior to joining EMPI Inc. Pat served for over eleven years in various senior finance leadership positions at Medtronic, Inc (MDT).
Pat holds a Bachelor of Science in Accounting from the University of Minnesota, a Master of Business Taxation from the University of Minnesota and a Master of Business Administration from University of Chicago and also serves on the Board of Directors of Lifespace Communities Inc, OptimizeRx (OPRX) and previously served on the board of Urologix Inc (ULGX) a leader in less invasive in office BPH treatment.
Greg Wasson
Director


Greg Wasson founded Wasson Enterprise, a family office that partners to build sustainable, high-growth businesses that do well by doing good. Wasson Enterprise brings a wealth of knowledge, including leadership, operations and governance experience to those WE supports. Additionally, Greg is a Co-Founder of CoolerScreens, Co-Founder and Director of Golden Fleece Beverages Inc., Co-Founder of Innventure, and Executive Chairman of Innovation Associates.
As the former President and CEO of Walgreens, Greg led this Fortune 35 company to record fiscal 2014 sales of $76.4 billion. He is credited with creating significant financial and shareholder value, initiating and completing game-changing mergers and acquisitions, leading complex organizational and structural change, assembling a diverse and high-performance senior leadership team, and establishing Walgreens' position as an industry leader. Before retiring from Walgreens, Greg had transformed an iconic 114-year-old domestic company into the first global pharmacy-led, health, well-being, and beauty enterprise via the successful merger with European-based Alliance Boots to create Walgreens Boots Alliance.
Greg began his career as a pharmacy services intern in the Walgreens corporate offices—an opportunity that led to his being hired by Walgreens upon graduation. Greg then spent many years in store operations, leading and opening new markets around the country. Greg also had the opportunity to run Walgreens Health Services which gave him a keen insight to the health care services side of the Walgreens business. This role eventually led to Greg becoming the COO of Walgreens. Greg was with Walgreens for 35 years, retiring as the President and CEO of Walgreens Boots Alliance. He received his BS in pharmacy in 1981 from Purdue University and is a registered pharmacist.
Greg serves on the boards of Health Care Service Corporation (HCSC), Cooler Screens, Performance Health Systems, Innovation Associates, Innventure, OptimizeRx, The Economic Club of Chicago, Corporate Leadership Center, and AUSL.
William J. Febbo
Director


Connecting the Pharma & Healthcare industry with compliant innovation has been Febbo's trademark in over 18 years of leading health service & technology companies.
In 1999, he co-founded MedPanel, a market intelligence and communication provider to the biomedical & medical device industries. When Febbo sold it in 2007 to Merriman Capital, he held dual roles as COO of the bank and CEO of Digital Capital Network which he launched pioneering digital compliance & transparency product in the financial industry.

Febbo is also founder of Plexuus, an early stage payment processing platform for medical professionals with Sunshine Act-related activities.
Febbo holds a Bachelor of Arts in International Studies from Dickinson College, in Pennsylvania and serves on the board of The United Nations of Greater Boston, a non-profit focused on building global citizens within inner-city schools in Massachusetts.
Febbo has joined MIT linQ as a faculty member. LinQ is a new collaborative initiative focused on increasing the potential of innovative research to benefit society and the economy. linQ's portfolio of international innovation programs demonstrates a new paradigm for technology research and training. Thus far, Febbo has participated in two of these programs, IMPACT and Idea2 global.
Currently, he holds the position of CEO at OptimizeRx and continues to discover, innovate, and connect both products and people to meaningful experiences to improve health outcomes.