Cardiology
Dermatology
Endocrinology
Gastroenterology
Immunology
Ophthalmology
Primare Care / Internal Medicine
Psychiatry
Pulmonology
The OptimizeRx Platform


Life science brands make significant investments in medication affordability programs for patients.
OptimizeRx Financial Messaging helps pharma marketers turn those investments into demonstrated increases in script volumes by:
Placing your savings offer directly in the EHR workflow of HCPs at the moment your brand is being considered or prescribed

Equipping HCPs to discuss medication cost and assistance programs with patients

Automatically routing savings, copay or voucher offer to the patient's preferred pharmacy

Providing mobile copay activation from the point-of-care and brand website
The result? HCPs are more confident writing brand prescriptions, and patients are able to afford their medication more easily – generating increased script volumes.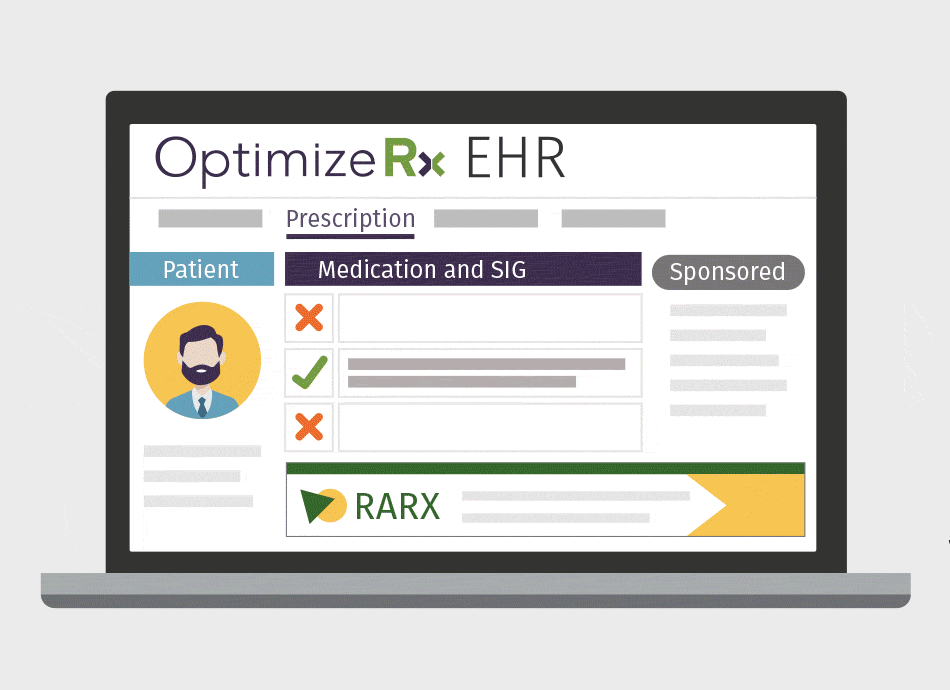 Why Do Pharma Marketers Choose OptimizeRx Financial Messaging?
HCP Reach
Our programs reach unique HCPs that are not available in other networks.
Provider Engagement
We average a 65% provider list match, and an 86% provider engagement rate.
Measurable ROI
We consistently deliver double- or triple-digital ROI to our clients.
Mobile Access
We provide mobile copay access and point-of-care activation for easier sign-up and use.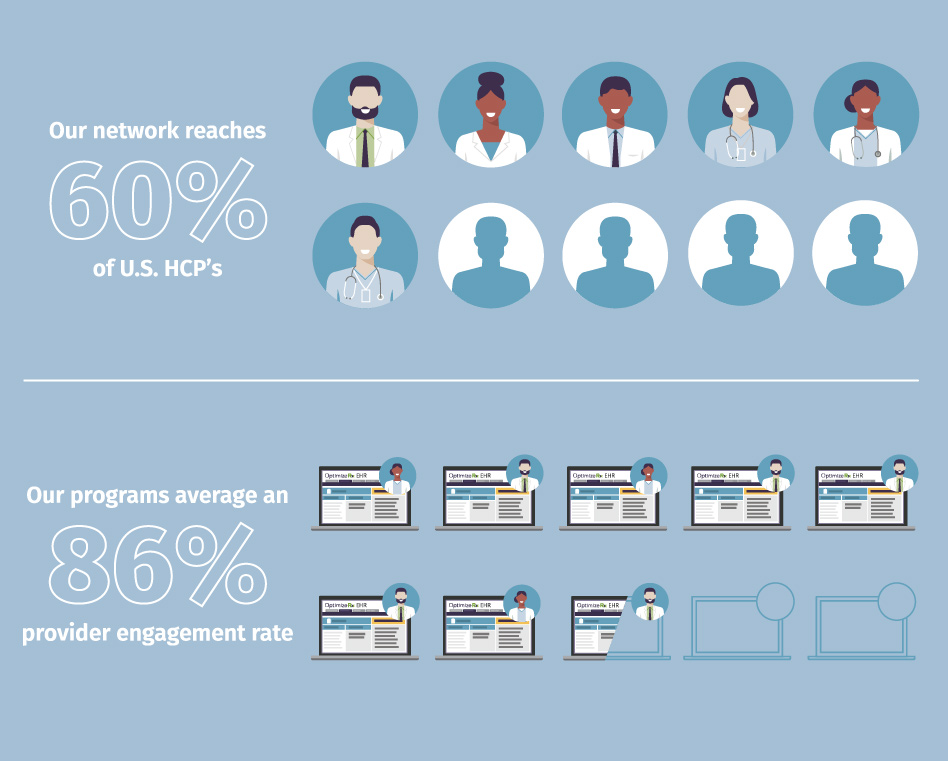 The OptimizeRx Network Reach

Our network of 300+ EHR and ePrescribing partners reaches over 60% of ambulatory prescribers, including physicians not accessible through other companies' networks. That means your brand savings offer reaches more providers – and their patients.
Here's our coverage US healthcare providers in major specialty areas*:
90%+ Cardiologists
61% Dermatologists
90%+ Endocrinologists
54% Gastroenterologists
90%+ Immunologists
90%+ Ophthalmologists
81% Primary Care / Internal Medicine
68% Psychiatrists
90%+ Pulmonologists
*Comparison of OptimizeRx physician network coverage to physician counts published by the Association of American Medical Colleges.
The Results For Our Clients

OptimizeRx Financial Messaging consistently generates high returns for our pharma marketing clients, based on script lift, incremental brand revenue, HCP prescribing activity, and overall ROI.
We've helped brands compete in crowded markets, generate new-to-brand patients and providers, manage loss-of-exclusivity, and more. Take a look at some of our client results below, or check out the full case studies.