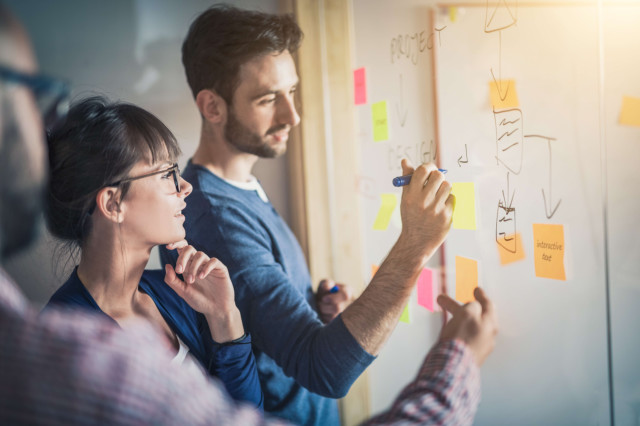 Pharma invests heavily in "patient engagement" programs. However, some of the biggest challenges are (a) identifying patients that are on a specific drug therapy, and (b) very low patient sign-up rates.
How are patients identified and then made aware of these support programs? Usually a patient is given a starter kit at the HCP office with printed materials containing educational information about the drug, directions on how to contact a patient support line, and it may drive patients to a pharma brand's website for additional information. The burden is primarily on the patient and/or their caregivers to take action. To our knowledge, historically the patient sign-up rates for patient support programs are around 1%.
Improving Sign-Up Rates
Over the last seven years we have implemented a variety of programs where many different sign-up mechanisms were used. There is a direct relationship between how the patient is made aware of a program, and their sign-up rate. As you would expect, the highest rate is when the information comes from a trusted source, and that source is usually a health care professional such as the doctor or pharmacist. The challenge very often is that the healthcare professional doesn't always have sufficient time or adequate incentive to direct patients to the resources being made available to them by pharmaceutical manufacturers. If and when they do, it can be very effective.
Another source of useful information for patients are covered entities, such as their health plan and/or (specialty) pharmacy. The covered entity has the medical and/or pharmacy claims data that can help identify patients who are on a specific therapy, so that they can be offered a beneficial service to improve their therapy compliance, hopefully resulting in better outcomes.
CareSpeak* has executed numerous programs within covered entities, and we have seen conversion rates well into the double digits due to well targeted outreach and that the invitation to join the program is coming on behalf of the covered entity.
One of the key questions that pharma marketers have about this partnership model is: Is it permissible for a brand to sponsor a branded or un-branded program within covered entities?
The answer is yes.
Branded and Un-Branded Programs
These types of programs are permissible under the HIPAA Privacy Rule's "Marketing Exception". The Privacy Rule expressly excludes from the definition of "marketing" refill reminders or other communications about a drug that is currently being prescribed for the individual, provided that financial remuneration received by the covered entity in exchange for making the communication, if any, is reasonably related to the covered entity's cost of making the communication.
For a full description of the guidelines go to https://www.hhs.gov/hipaa/for-professionals/privacy/guidance/refill-reminders/index.html
Pharma brands can achieve greater success with patient support programs by sponsoring programs within covered entities as it will provide targeted patient access, and measurable success through anonymized claims data.
*CareSpeak Communications is now a part of OptimizeRx Corporation, NASDAQ: OPRX
---