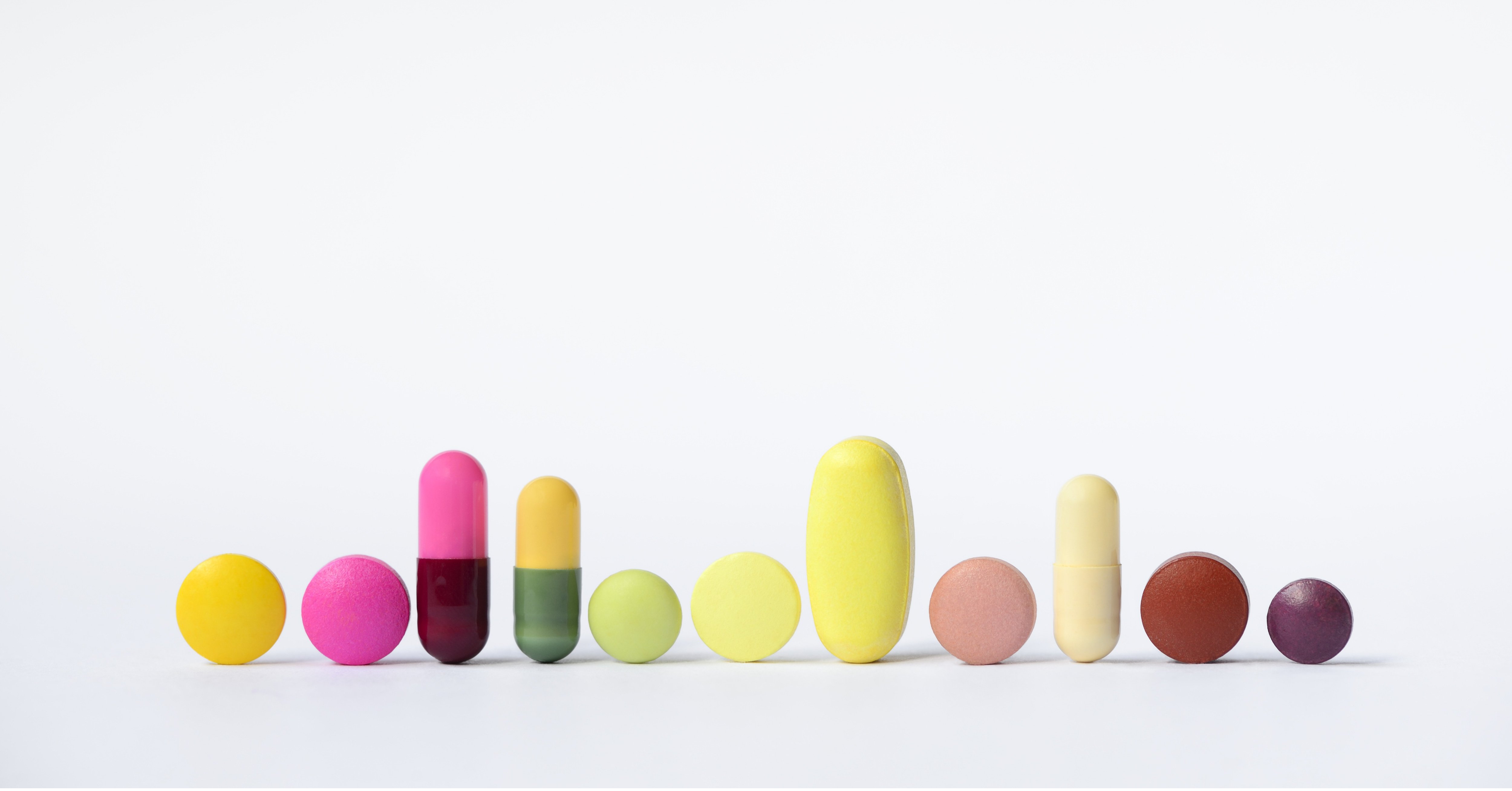 "If patients just took their medication…" As a clinician, I remember thinking this time and time again with my patients as I confronted worsening chronic conditions that I thought were being addressed by medications I had prescribed. I wasn't alone in my frustration. A report published by the National Institutes of Health shows that medication non-adherence rates are 40%-50% for people with chronic diseases1.
That means nearly 1 in 2 patients prescribed a medication simply will not take it. The impact of medication non-adherence is a significant cause of concern for two reasons: the hundreds of thousands of premature deaths each year, and billions of dollars in preventable medical costs to our healthcare system. In a recent study published in the Annals of Pharmacotherapy, non-optimized medication regimens, including non-adherence, cause 275,689 deaths and costs the already strained healthcare system $528.4 billion a year2.
According to the American Medical Association, "most non-adherence is intentional" – meaning patients make a conscious decision not to take medications. For many clinicians, or those working in life sciences, not taking medication seems counter-intuitive. Particularly for those with chronic conditions, the reason one is prescribed a medication is to treat the condition, with the goal of improving a patient's health or quality of life, and in many cases – prolonging it. The basic goal of improving one's health and quality of life would appear to be motivation enough for patients to take their medications; however, patients often forgo taking prescribed medications due to fear, mistrust, cost, or misunderstanding of the medication itself3.
Despite all the factors contributing to non-adherence, there is a significant opportunity to shift that trend of non-compliance by designing patient engagement and treatment support programs around what motivates an individual to achieve better health. For far too long in the world of digital health, programs have been designed around the belief that simple reminders would be enough to change a patient's behavior. The reality is, there is much more that must be done to impact patient behavior significantly. Success in medication adherence does not lie in taking a medication for the medication's sake, but in the science, psychology, and technology that delivers what motivates an individual to achieve personal goals regarding their health and life.
There are decades worth of research on the psychology of motivation to help create new patterns of human behavior. More recent research also points to the critical role technology plays in delivering programs to help modify behavior. Behavior change is both an art and a science, so the technology used to deliver and implement patient engagement programs must be exceptional in its user design and experience for the patient. However, across healthcare, we have been cautious about investing in innovative patient engagement programs after an initial period of excitement when the technology capabilities had outpaced patient demand. In the early days of digital patient engagement programs, many of us witnessed spectacular failures that drained resources and didn't add true value for patients. The truth is that many of us were burned by the time and money that seemed to be wasted in failed programs over the last decade, and as such healthcare has been hesitant to risk such failures again. Times have changed, and we need to consider digital engagement programs from a new perspective. Healthcare consumerism has given rise to an educated patient who increasingly demands the tools to take control of their own health. Early program failures have led to significant and incredible improvements in the development of technologies that are driving real outcomes and successful programs that represent the future of healthcare.
"Success in medication adherence does not lie in taking a medication for the medication's sake, but in the science, psychology, and technology that delivers what motivates an individual to achieve personal goals regarding their health and life."
Successful digital engagement programs involve multiple stakeholders. Success takes effort, attention to detail, intentionality – but most importantly, a genuine interest in seeing people succeed.
Over the course of the last decade, OptimizeRx's patient engagement experts have worked with clinicians, life science companies, payers, and patients to implement successful digital engagement and treatment support programs with nimble technology frameworks. We've learned that it's important to consider everyone's measures of success – for the patient, we're providing an easier way to achieve personal goals. For a life sciences brand leader, we're providing a technology infrastructure to deliver their support programs efficiently at scale. For providers, we're enabling deeper and more accurate insight on a patient's health management to support their care plan. By all measures, we're driving adherence through a more productive care experience with a patient-centered approach.
Our technology addresses traditional stumbling blocks of engagement programs from opt-in and enrollment to seamless user experience across multiple modalities. With more than 70 pre-built digital health components, our platform enables the smooth implementation of tailored, interactive programs that patients like. Programs implemented on our platform consistently achieve high satisfaction ratings from patients. The reality is medication adherence is challenging, but together, we can make it easier for patients. We will help you implement a digital treatment support program that empowers patients and providers alike to help everyone achieve measurable outcomes. Set up a meeting here to discuss how we can tackle medication non-adherence together.
Kleinsinger, F. (2018). The Unmet Challenge of Medication Nonadherence. The Permanente Journal, 22. https://doi.org/10.7812/TPP/18-033

Watanabe, J. H., McInnis, T., & Hirsch, J. D. (2018, September 25). Cost of Prescription Drug-Related Morbidity and Mortality. Retrieved August 11, 2020, from https://escholarship.org/uc/item/3n76n4z6
---
OptimizeRx Guest Contributor
OptimizeRx Corporation
Rebecca is is an experienced nurse executive, the first nurse featured on Ted.com, and part of the inaugural nursing panel at SXSW 2018. She is also co-founder and president of SONSIEL: The Society of Nurse Scientists, Innovators, Entrepreneurs & Leaders, a non-profit affiliate member to the UN. Rebecca is passionate about creating communities to empower nurses and help them innovate, create and collaborate to start businesses and inventions to transform healthcare.