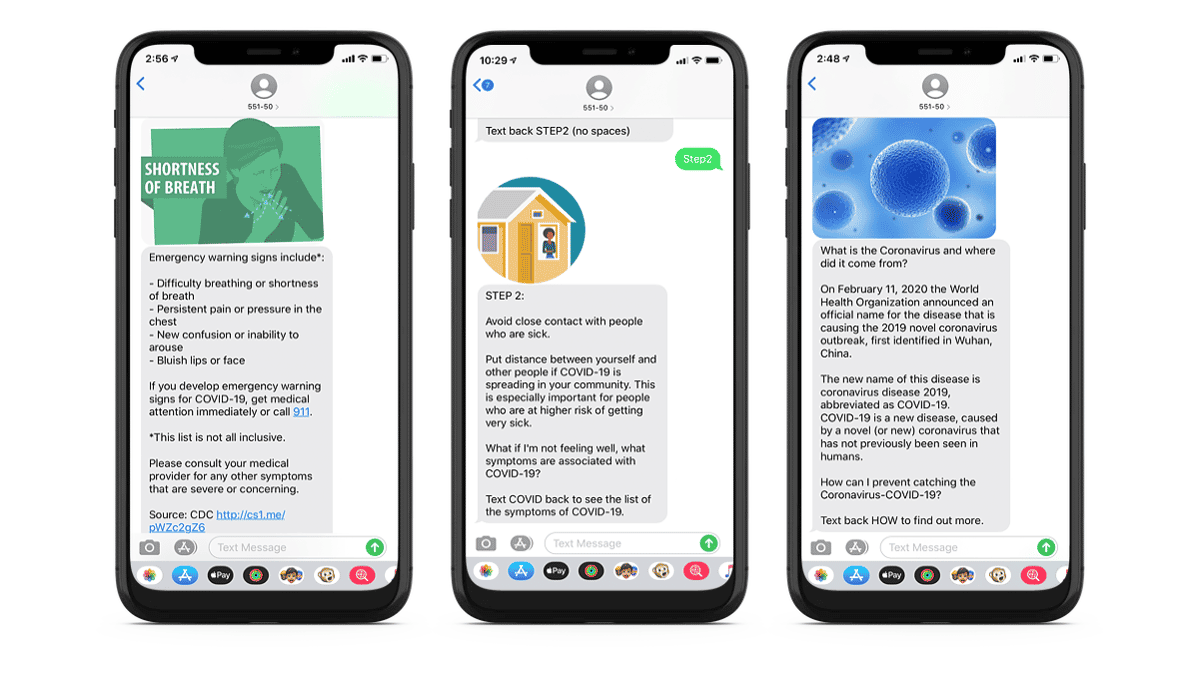 There's not a time in recent history when the entire world of healthcare faced such a large-scale challenge. Healthcare providers are scrambling to contain the coronavirus (COVID-19) pandemic and stop the spread of a virus that has a powerful rate of infection, and a still undetermined mortality rate.
While concern grows, information about COVID-19 swirls perpetually, and an increasingly anxious American population rarely has time to stop to fact-check and sort reliable sources from would-be panic-inducers.
In the face of this pandemic, the American public needs direct access to authoritative, timely information about the spread of the virus, and guidance for what to do if affected.
That's why OptimizeRx has launched a free interactive text message alert program available to the general public that delivers coronavirus information issued by the Centers for Disease Control and Prevention (CDC) directly to any SMS-enabled mobile device.
This public alert system will deliver current, relevant information on the virus including a general overview of important details like:
Symptoms

Emergency warning signs
Guidance on how to respond in the event contamination is suspected
Program information is sourced directly from the CDC. Users who opt in will receive as-needed updates as more data and information is released.
The program is delivered through OptimizeRx's patient engagement platform, and it's free for all users.
Text VIRUS to 55150 to subscribe to the service.
At no additional cost if you have an unlimited texting plan. Otherwise msg and data rates may apply. Msg frequency varies. Text HELP to 55150 for help. Text STOP to 55150 to cancel. Click here for terms of use.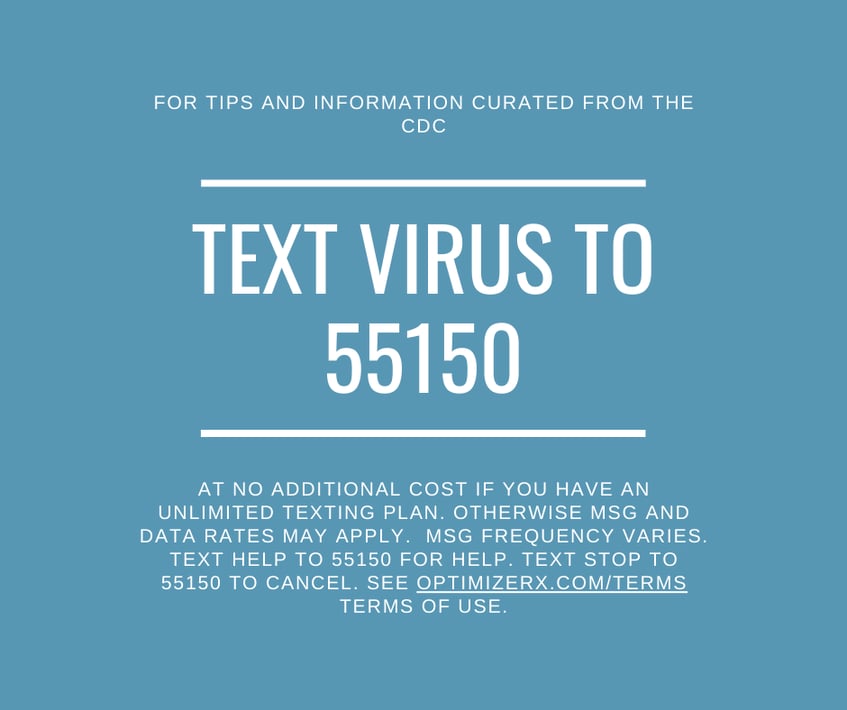 Click here for terms of use.
Typically used to improve patient adherence to prescribed medications, the text message-based platform can reach all SMS users with a variety of message types.
This new consumer message alert service complements our recently launched OptimizeRx CDC alert system for healthcare providers at the point-of-care. We are leveraging our expansive digital network, technology platform, and partnerships to provide CDC alerts as a public health service for both consumers and healthcare professionals.
To learn more information about the power of the OptimizeRx platform, schedule a call today.
---