Digital Market Access Solutions for Pharma
OptimizeRx Welcomes EvinceMed Technology to the Therapy Initiation and Persistence Platform: Streamline therapy access by providing HCPs with digital initiation tools directly in the EHR – at the exact moment they are writing a prescription for your brand.
OptimizeRx

d

igital market access solutions

simplify the prescribing process

by

reducing

c

o

m

m

o

n

H

C

P

a

n

d

p

a

t

i

e

n

t

b

a

r

r

i

e

r

s

–

a

c

c

e

l

e

r

a

ting

t

h

e

r

a

p

y

s

t

a

r

t for your brand.
OptimizeRx eEnrollment technology streamlines medication prescribing and hub enrollment by providing an electronic pathway for form submission. Upon form submission, our integrated technology also identifies and verifies patient benefits and determines financial assistance eligibility. What's more, enrollment is completed and activated without a single phone call for the majority of patients - saving provider time and reducing call center costs.
In addition, we also raise provider awareness of available electronic enrollment pathways. Our network of 300+ EHR and ePrescribing partners allows specialty brands to deliver communications about their preferred enrollment pathways directly within clinical workflow, capturing provider attention where and when it is most relevant to their patients' needs.
As a result, both providers and patients can be confident about medication access and affordability ahead of prescription generation, increasing the likelihood the patient starts on therapy.
Interested in learning more? Schedule a Demo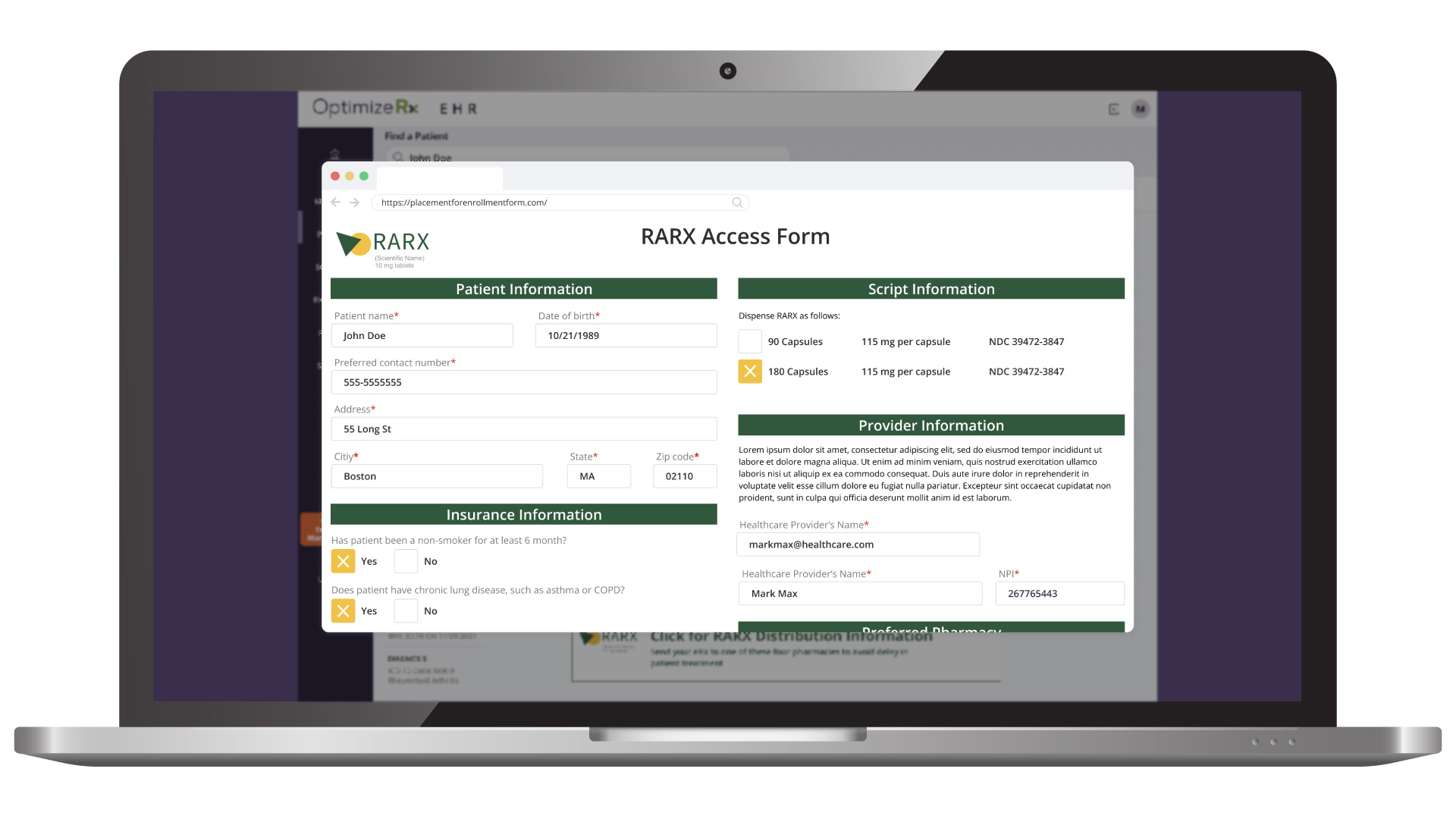 Targeted HCP communications about your brand's updated formulary status or pharmacy distribution network are a simple way to overcome two common prescribing barriers.
Delivered directly within the EHR workflow at key points in the prescribing process, these alerts and information ensure HCPs understand your brand's formulary status for a given patient, while also reducing the chance that their prescription is issued to a pharmacy that does not carry it.
Interested in learning more? Schedule a Demo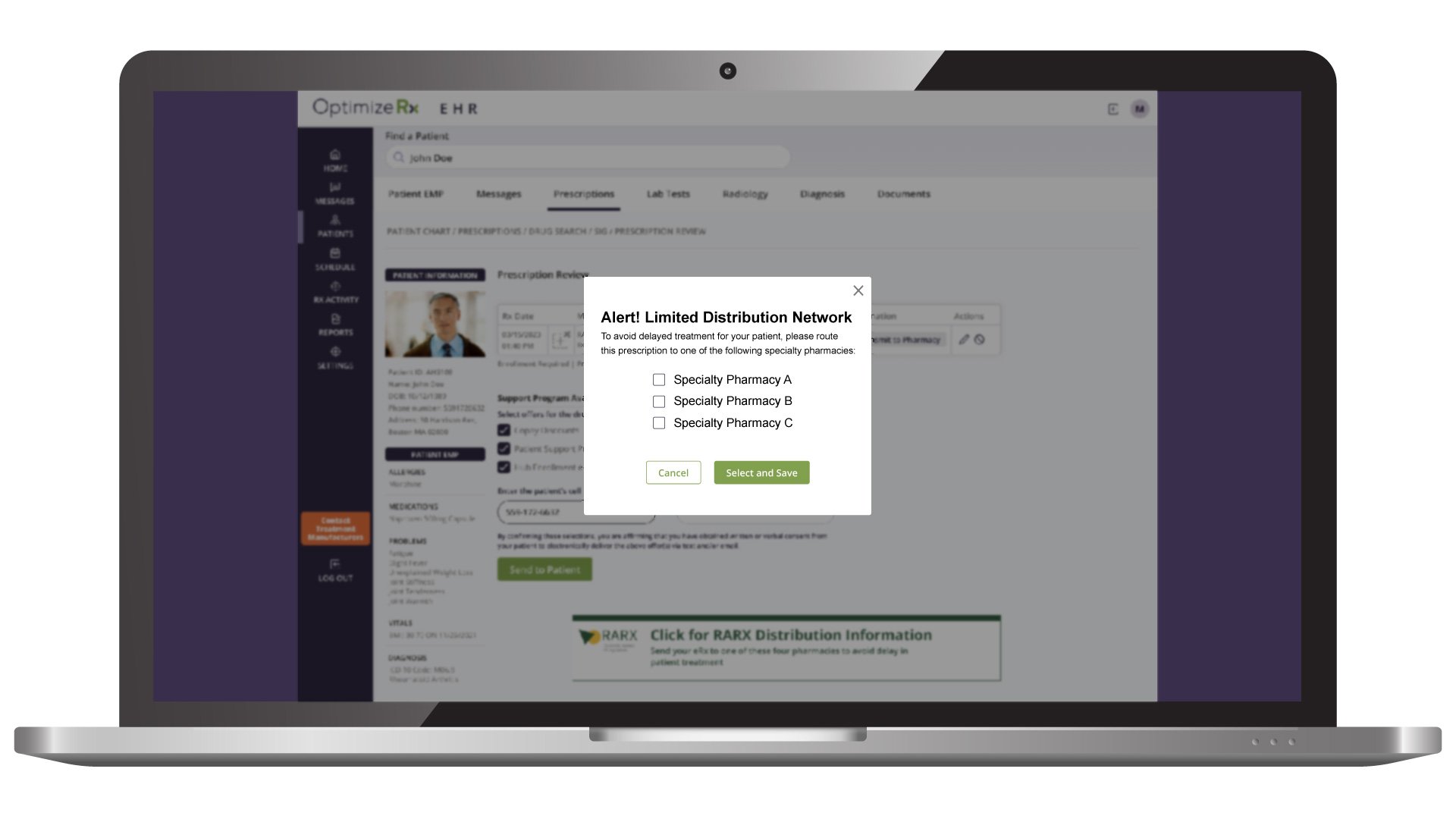 Don't let access be a prescribing barrier

Most therapy enrollment processes for specialty drugs are manual, slow and frustrating – which means patients may struggle to start on their doctor-preferred course of treatment, or HCPs may choose to prescribe easier-to-access alternatives.
Improve the HCP experience with your brand

OptimizeRx digital market access solutions for pharma simplify the prescribing process for specialty drugs. Over the last year, we've integrated EvinceMed technology into our Therapy Initiation and Persistence Platform, so our eEnrollment solution and Therapy Initiation Workflows initiate directly from the EHR for maximum provider convenience and utilization.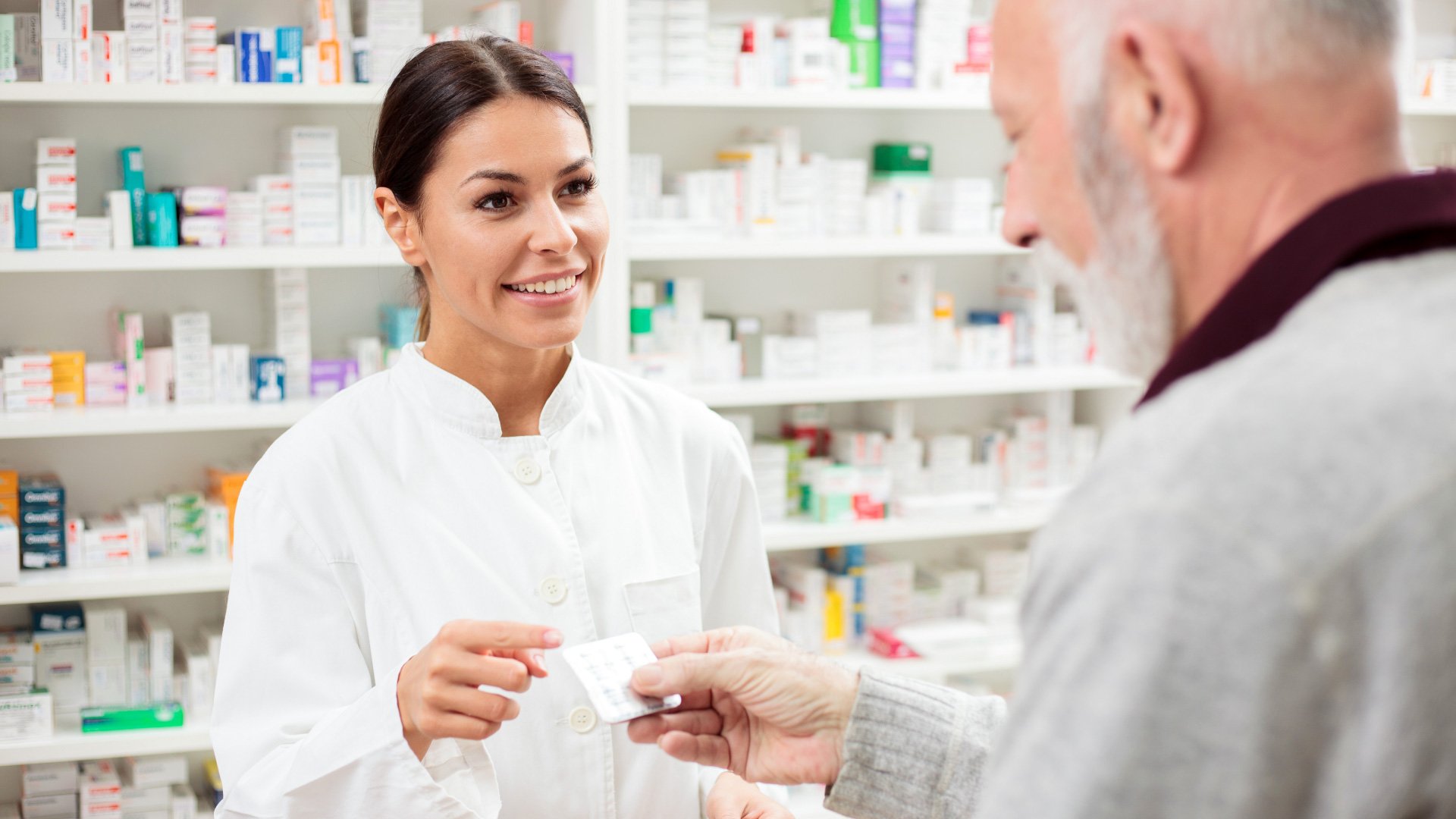 Do you know how much access pathways impact patient care decisions?

We surveyed 100+ physicians to understand the impact of inefficient access pathways on patient care decisions. Download the survey infographic to see their responses.