Driving Next-Best Action Strategies with Omnichannel HCP Engagement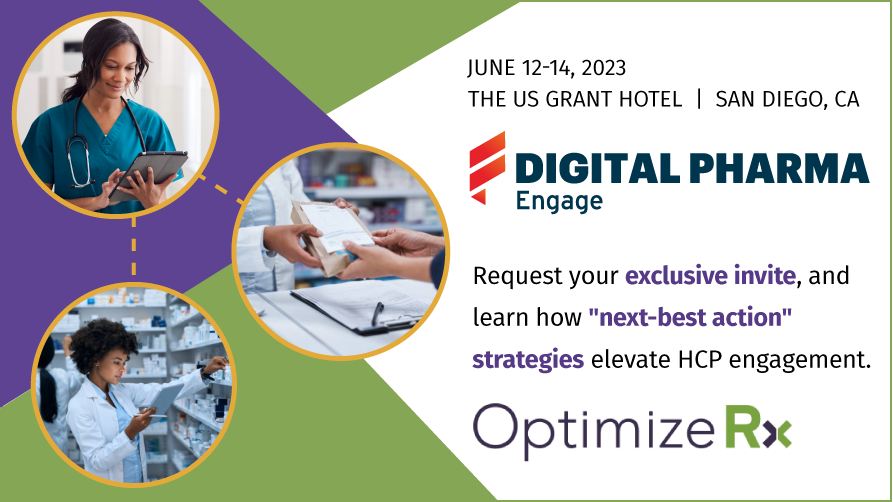 How can pharma brands deliver clinically-relevant brand information at the exact moment physicians are meeting with your therapy-eligible patients?

Pharma marketers know that successfully engaging with physicians is crucial for driving better patient outcomes – and generating new-to-brand patients. But how can your brand go beyond traditional marketing tactics and deliver clinically-relevant information at the right time to HCPs?
As HCP engagement evolves, the most effective strategies focus on adding value – not pushing generic, "marketing" content. By leveraging AI-driven omnichannel solutions, brands can provide this information precisely when physicians are meeting with therapy-eligible patients - raising awareness and filling knowledge gaps to help patients start and stay on the best treatment option.
Through OptimizeRx's patent-pending AI technology and "smart targeting" approach, brands can fully leverage "next-best action" strategies and the channel reach necessary to:
Target the right patients and providers at the right time

Predict physician information needs using real-world patient data

Deliver brand information on the channel each physician is most likely to engage with – and trust
Join us at Digital Pharma Engage, Fierce Pharma's invite-only summit, where we'll be sharing insights on this "next-best action" approach for HCP engagement. Book a meeting with our team to discover how we can maximize your HCP engagement with smarter, AI-driven omnichannel solutions.